Summer has officially drawn to a close, and the sunny days of sprawling on the sand are numbered. For fans of the coast, though, the end of summer doesn't necessarily mean the end of beach trips. The world is still full of spectacular coastlines to explore, many of which are more famous for their breathtaking views, cultural heritage, and unique geography than for their hazy beach-bum appeal.
To learn more about these incredible stretches of coast, we've gone to the community of thousands of travelers and locals at minube to find the most awe-inspiring coastlines the world has to offer. From the magical bays of Southeast Asia to the rugged, red coasts of North Africa, here are the world's 10 most dramatic coastlines.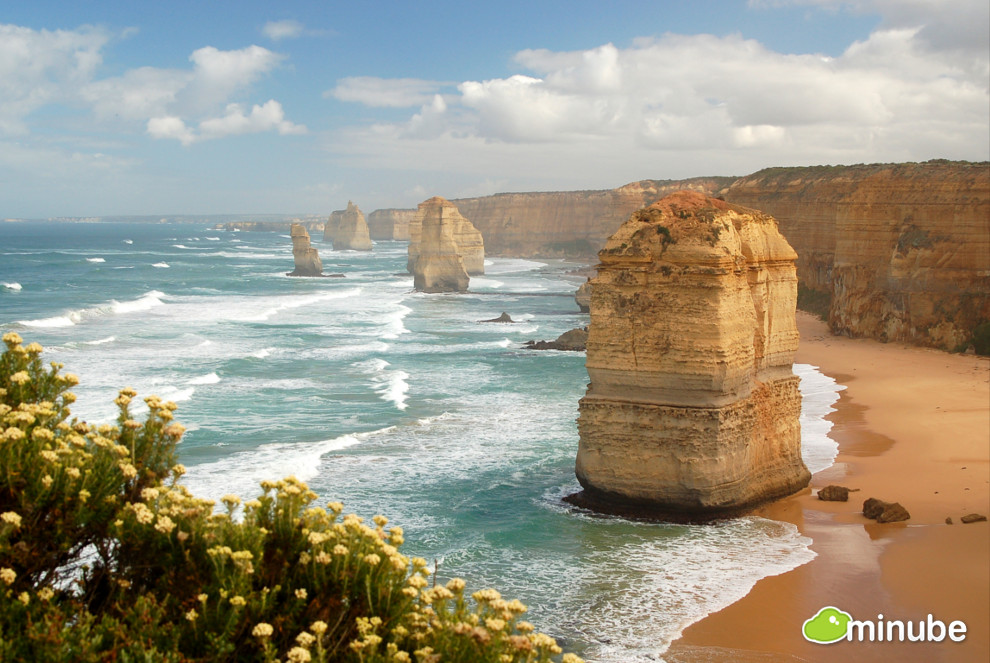 The Twelve Apostles, Australia - Really, the entirety of Australia's Great Ocean Road is spectacular enough for its own article. For now, though, we'll leave you with the most stunning and popular stop: The Twelve Apostles, located along Shipwreck Coast in Victoria's Port Campbell National Park. Make sure to visit this awe-inspiring stretch of coast while you can; the relentless and unforgiving action of the wind and waves have toppled two of the massive limestone stacks in the past decade. (Photo by Naxos)
Click here to see more photos of The Twelve Apostles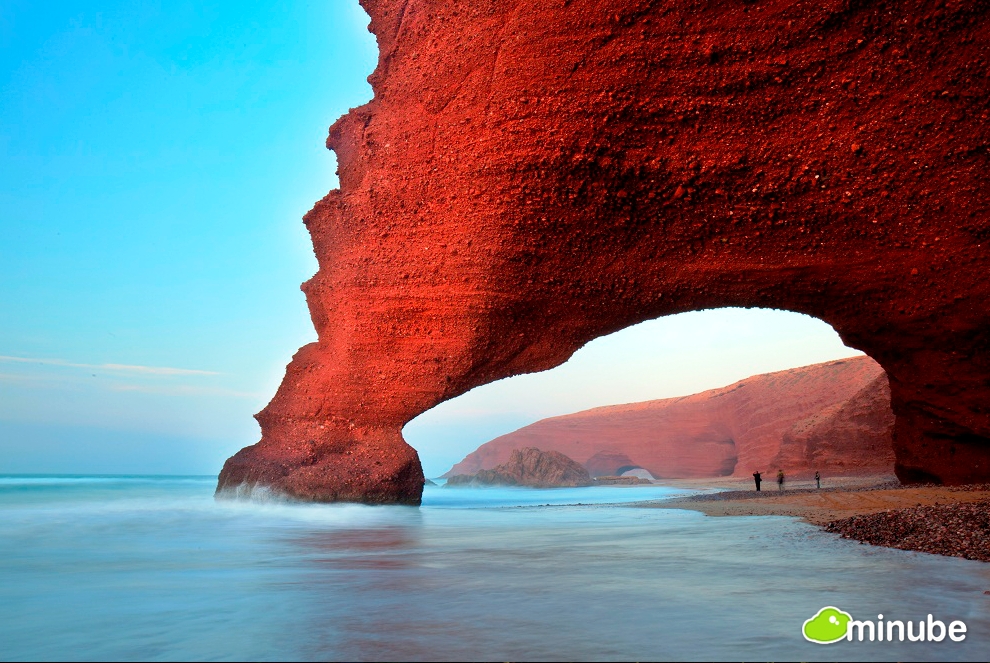 Legzira, Morocco - For travelers looking to ditch the touristy resorts of nearby Agadir in search of something wilder, they need not look farther than Legzira, a windswept stretch of coast only a few miles south that's internationally famous for its massive natural archways carved out from the red-rock coastal mountains. Despite it's unique beauty, the area of Legzira is still not on the typical tourist radar and offers a chance for travelers to really get away from it all. (Photo by Zakaria Ait Wakrim)
Click here to see more photos of Morocco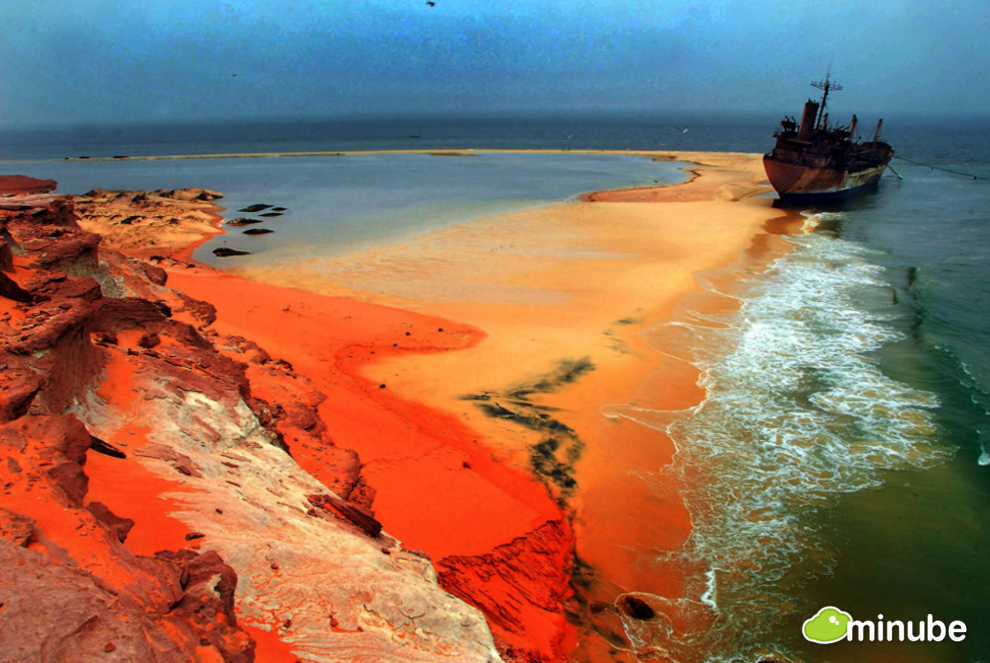 Cap Blanc, Mauritania - Straddling the Tropic of Cancer and the Atlantic Ocean, the peninsula of Cap Blanc (known locally as Ras Nouadhibou) drew the interest of European explorers for hundreds of years, and is now a destination for adventurous travelers seeking something truly wild and off the beaten path. The stretch of coast is most famous for being the home to the world's only colony of endangered monk seals, but is also known for its imposing cliffs and surreal red sands. (Photo by Miguel A. Fernandez)
Click here to see more photos of Mauritania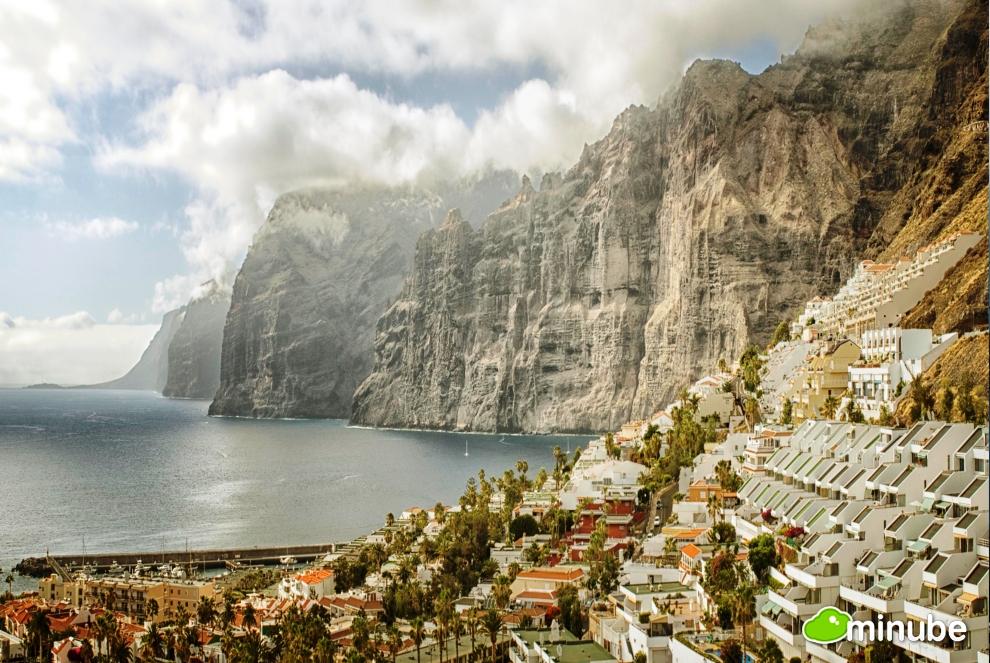 Los Gigantes, Spain - Only a few hundred miles from Cap Blanc, the sleepy resort town of Los Gigantes ("The Giants") in Spain's Canary Islands offers a wealth to explore for view-junkies and ocean fanatics. Aside from the aptly-named cliffs which tower an astonishing quarter-mile above the area's notoriously rough seas, the hidden black-sand beaches and bright turquoise waters also add to Los Gigantes' stunning visual splendor. (Photo by Zu Sanchez)
Click here to see more photos of the Canary Islands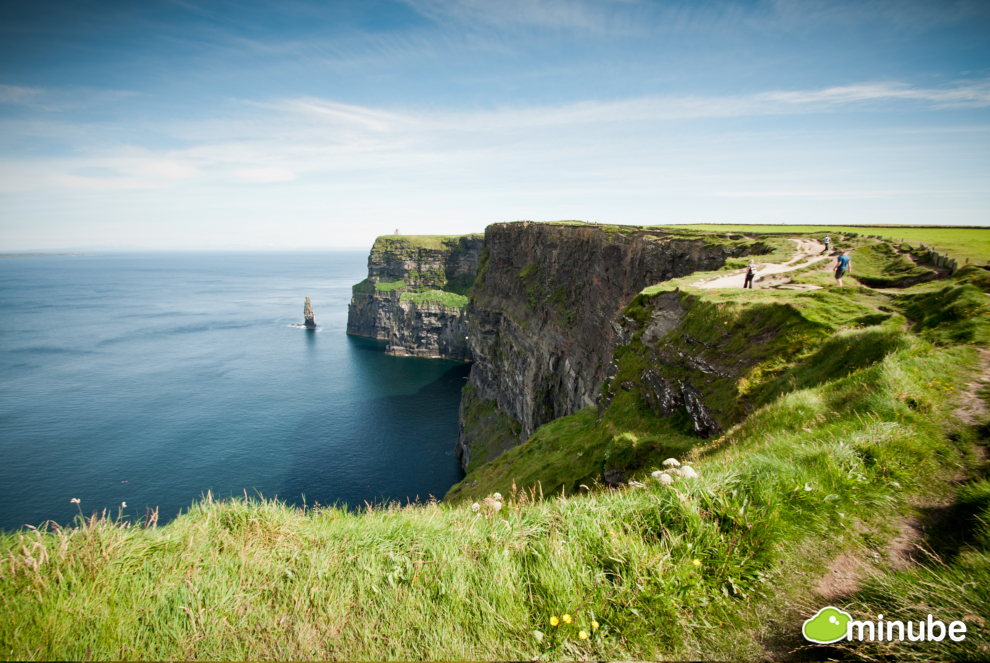 Cliffs of Moher, Ireland - While not the largest seaside cliffs on this list (they're only 390ft.), Ireland's Cliffs of Moher are certainly among the most famous, and with good reason. Home to countless species of birds, underwater caves, and simply grandiose natural formations, the Cliffs of Moher is a favorite among both locals and travelers, and visitors can explore the length of the coast via a cliff-top trail or catch one of the local ferries to take in the cliffs' craggy beauty from sea-level. (Photo by David P. Payá)
Click here for more photos of the Cliffs of Moher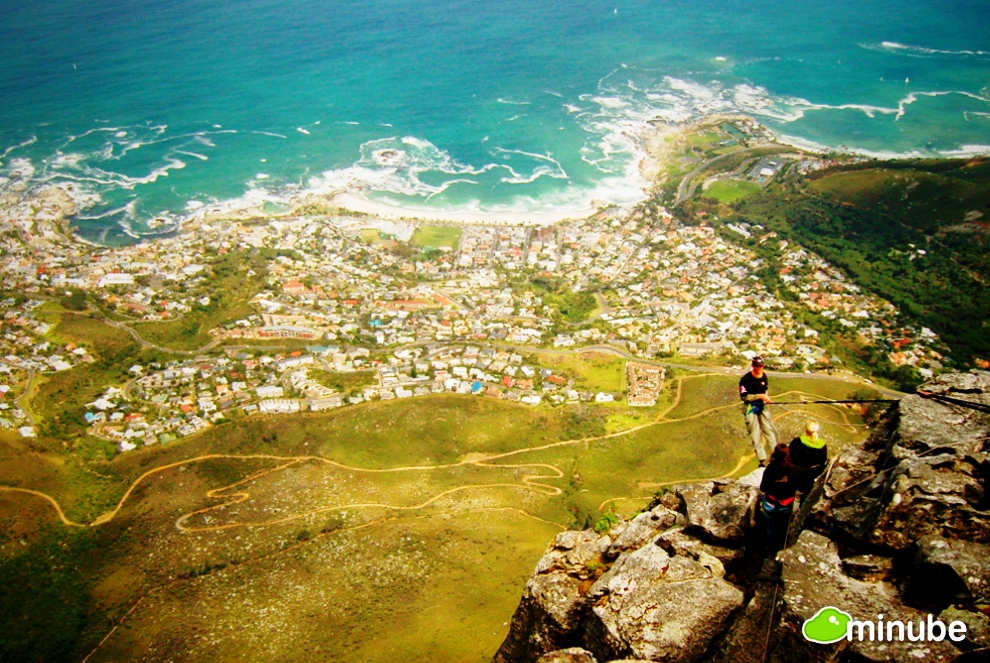 Cape Town, South Africa - Cape Town's unique location at the intersection of mountains, valleys, and ocean gives it one of the world's most unforgettable coastlines. While the metropolitan area is home to over 70 peaks, the best views can be had from the iconic Table Mountain or Lion's Head, an ocean side peak which lets travelers soak in the emerald South Atlantic waters, the city, and area's endless rocky outcroppings all in one glimpse. (Photo by Marita A.)
Click here for more photos of Cape Town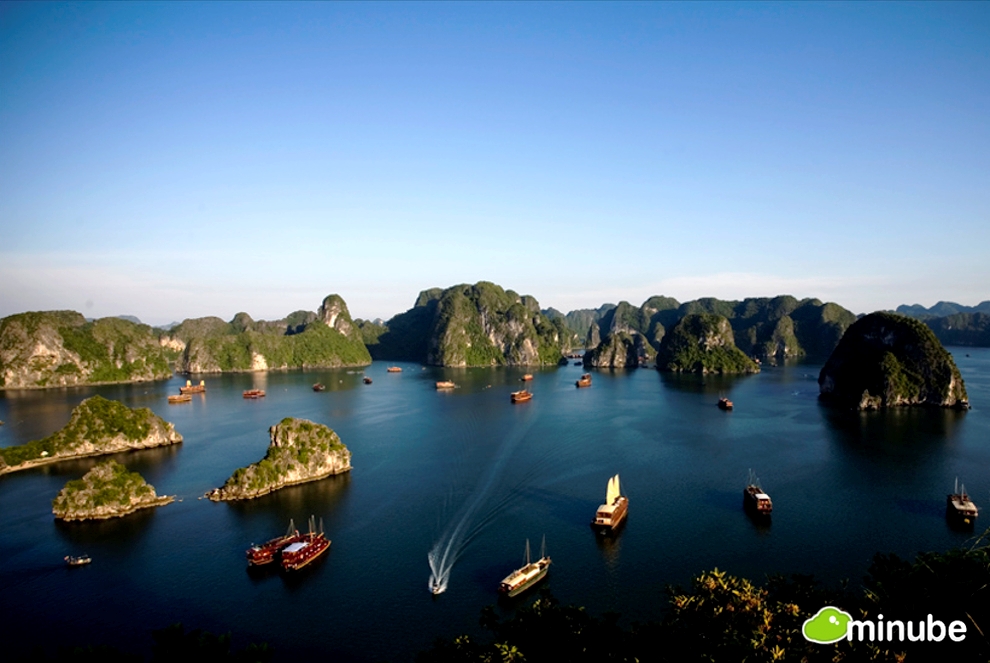 Ha Long Bay, Vietnam - Vietnam's Ha Long Bay is a UNESCO-recognized wonderland of over 3,000 whimsically-shaped islands jutting sharply out of the tranquil green waters. Aside from sheer visual splendor, Ha Long Bay is also home to countless caves, many offering privileged views of the surrounding islands, and a wide variety of endemic wildlife. Your best bet to thoroughly explore the nooks and crannies of this magical coast is to buy a bunk on one of the local boats, which regularly take excursions to key points in the bay. (Photo by Leo Cediel)
Click here to see more photos of Ha Long Bay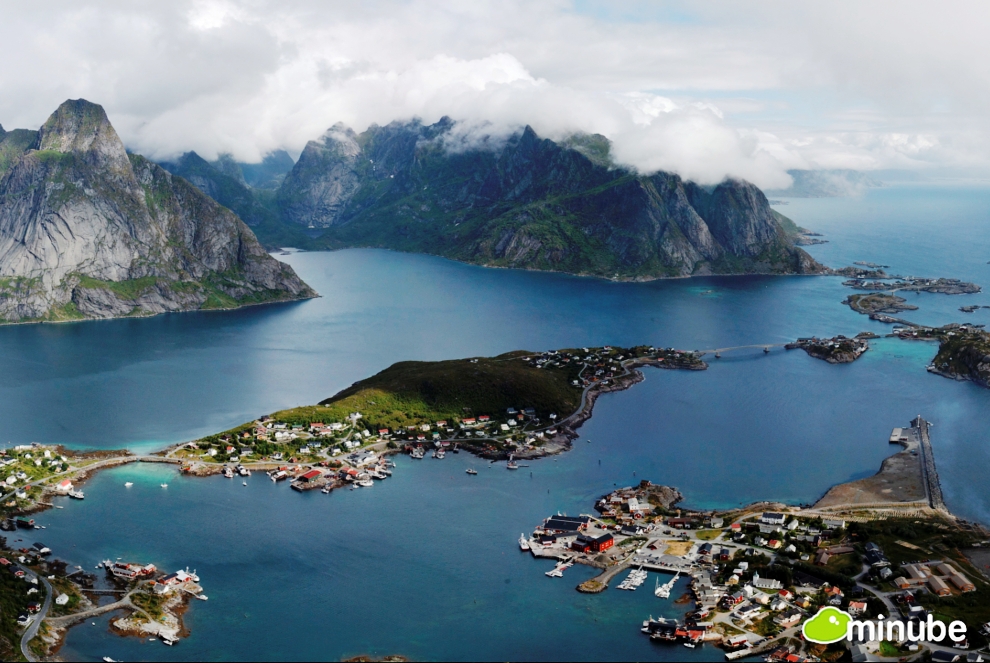 Lofoten Islands, Norway - All travelers who've ventured within the Arctic Circle to the Norweigan archipelago of Lofoten agree -- the coastline will leave you speechless. The area is covered with epic peaks, secluded bays and rocky islands, dotted by the festive red homes of the tiny fishing villages which line the shores. To get a unique perspective of Lofoten's dramatic coast, head there during early June when the Artice Circle's famous "midnight sun" keeps the area illuminated 24-hours a day. (Photo by Cochise)
Click here to see more photos of Lofoten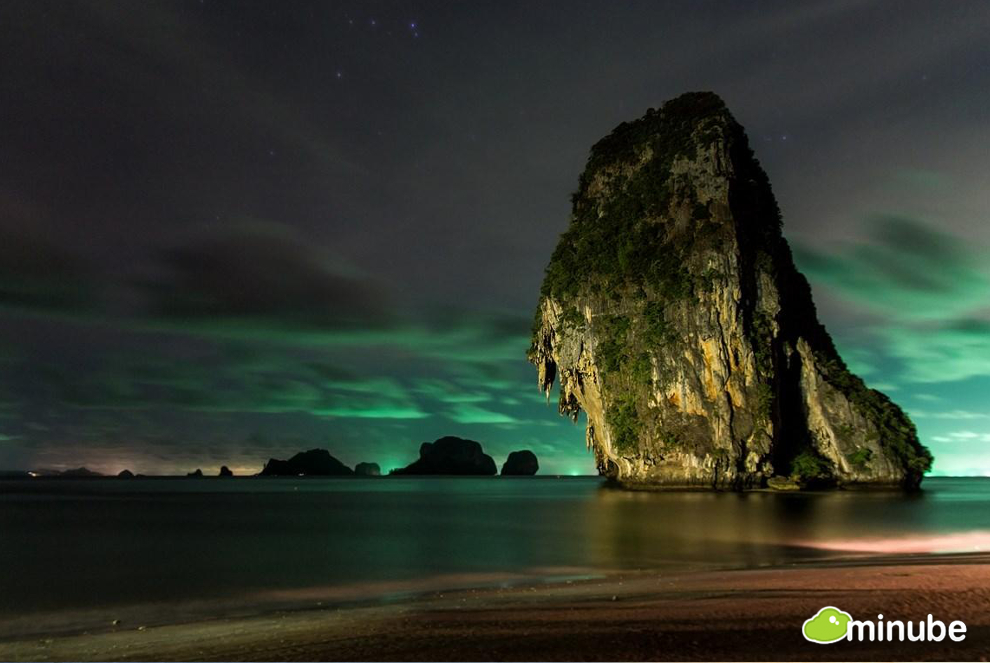 Krabi, Thailand - Thailand's Krabi area is a premiere destination among backpackers and sun-seekers the world over, no doubt drawn by the paradisical beaches and otherworldy limestone karsts. While some travelers might be turned off by the mass-tourism in the area's main resort towns, there are dozens of lesser-known islands like Ko Lanta or Koh Yao Noi which still offer peaceful, quiet beaches and undisturbed views of this truly unique coastline. (Photo by Miriam Y. Fernandez)
Click here to see more photos of Krabi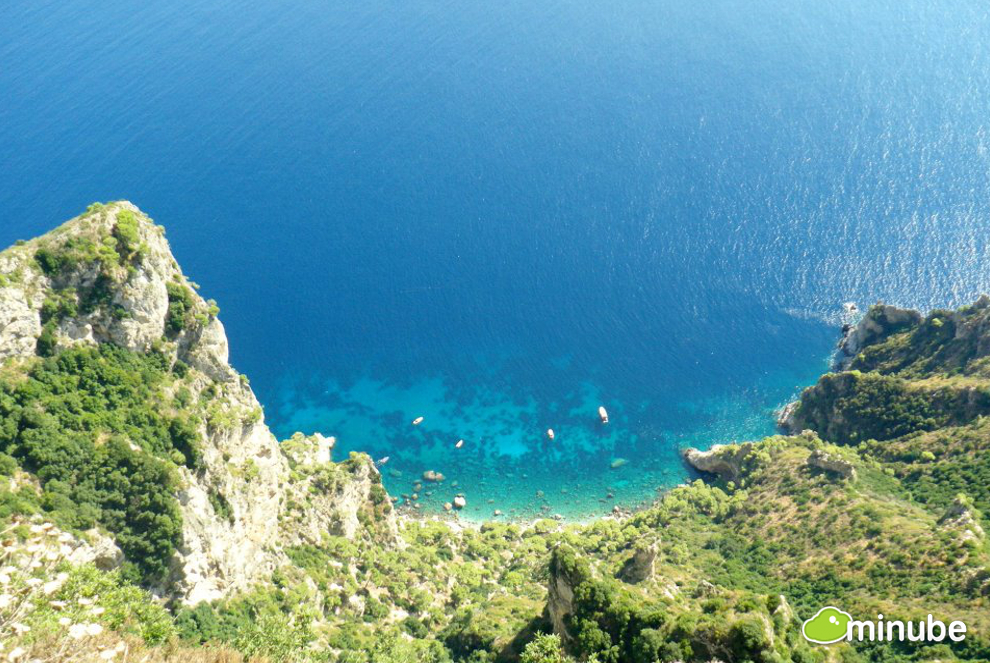 Amalfi Coast, Italy - If you're still not turned on to the Amalfi Coast's charms, just take a drive town the small road connecting Sorrento and Salerno and you'll see what all the fuss is about. This UNESCO-protected coastal area boasts dramatic seaside cliffs taht shelter colorful villages, olive and lemon groves, pristine sandy coves, and some of Italy's most romantic and picture-perfect views. Travelers agree: Amalfi is unforgettable. (Photo by Chaimae)
Click here to see more photos of the Amalfi Coast
Have your own favorite coast? Share your experience with us in the comments below or at www.minube.net!