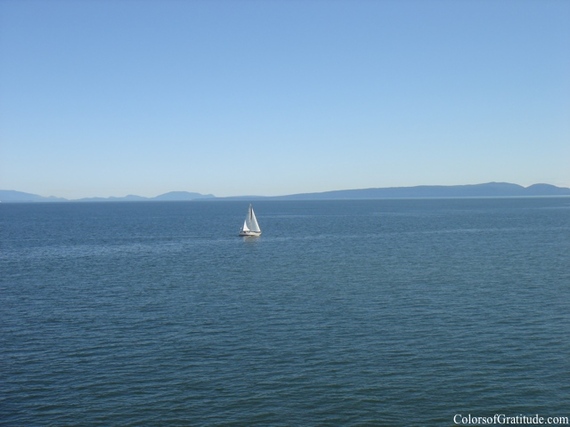 By now most of us have realized and put into practice that saving and investing money is vital to achieving financial fitness; so then, what's the smartest way to spend the money you choose to spend?
I used to entertain the notion that buying things was the best way to spend money because I would get something tangible, something I could see/use/wear all the time. That worked for a while -- but since we're ever-expanding, desirous creatures -- I was satiated only until my ears would perk at the sight of something new and exciting.
I haven't done a complete 180, but I firmly believe that investing in our wellbeing is the brightest way to use the cash allotted for leisure shopping. This might include some physical goods but what's truly going to move the needle for the pleasure and expansion of your whole being are experiences that are more or less fleeting in their execution but reverberating in their effect because they make you feel amazing long-term. These could be massages, facials, full-body scrubs, sauna/steam, acupuncture/acupressure, foot reflexology, mani/pedi, reiki/prana, fitness and meditation classes, a fresh hair cut, energy healing, sound therapy, professional stretching, coaching/consultations on nutrition, psychology, spirituality, style, feng shui, energy clearing, taking a cooking or language class, travel, theater, concerts, exhibits...
Investing in yourself is the smartest thing you can do. Our culture has taught and conditioned us to consume, accumulate and consume some more. But you're in charge of your life so do the experience experiment: For one month, redirect your leisure spending into ways that directly benefit your physical, mental, emotional and spiritual body. No tangible stuff like fashion, accessories, decor, tech gadgets, tools or games.
A clear, clutter-free home is the sweet bonus of investing in yourself. More experiences, less stuff.