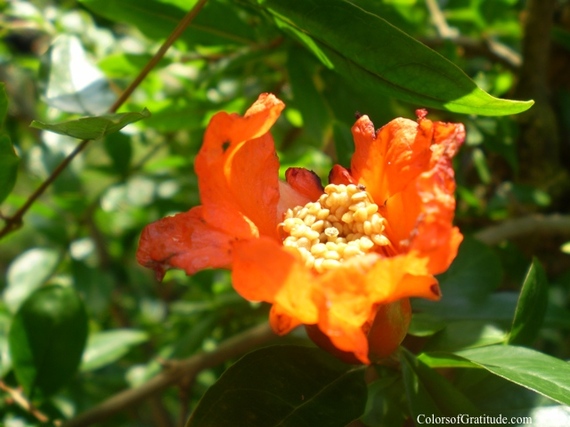 We're swimming, breathing, being in delight.
We meet people we admire; we brush space with strangers who grow into friends; we revel in the things that enliven us. We distill down what we're here to become & create, and we set foot on matter. For real, this time.
Sometimes, when circumstances don't support our preferences, it's comfortable to forget that the world's wide open. We can choose to stay here, or we can decide to go there. In order to move ahead, not in competition with others but in our very own lives, we have to leave behind the good to make room for the better. And sometimes, what we consider good is just average that we've come accustomed to -- like cracks in a wall.
The delights of our lives are at our imagination's finger tips. Spirit's lighting the way. It's up to us if we're willing to listen...subtle hints, cosmic giggles, intuition, funny coincidences... What matters is that our beloved feet are deeply rooted in the energy of the here and now so that we can fly high. For when we are delighted, life is good. And thus the delights of our lives become the lights of the world.