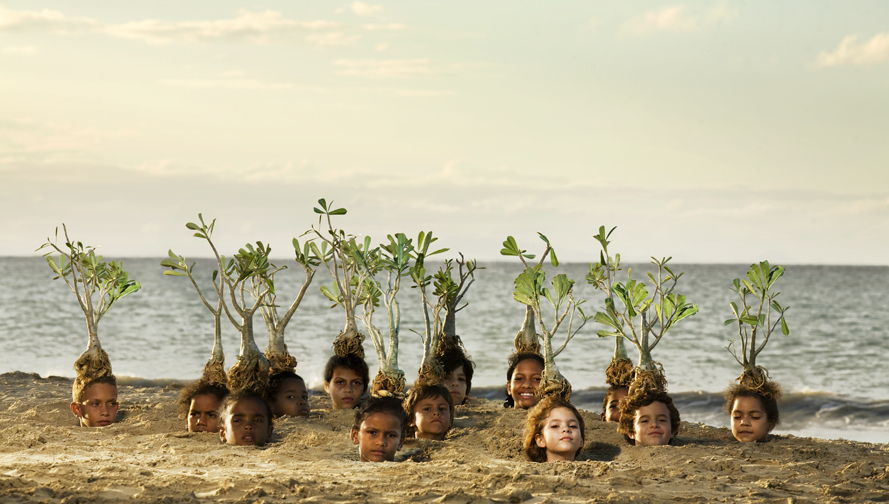 Raquel Paiewonsky is a contemporary artist who currently resides in Santo Domingo, Dominican Republic. Her work has traveled across the globe. It explores human body, urban life, social constructs and social issues. The photographs featured in this article are from the project Simbiosis para salvarnos (Symbiosis for survival), which has been shown in Santo Domingo, Miami, Lima, Buenos Aires and Mexico.
There is a type of artwork that when you see it for the first time, it makes such an impression on you that you need to pause -- that was my experience of Symbiosis para survir, the project that came out of the Raquel's concern for the environment and tells a story of integration with nature as a strategy for growth and expansion of our lives and our planet. Children with their heads under the roots of the plants are the seeds needed to fulfill the mission to heal the Earth.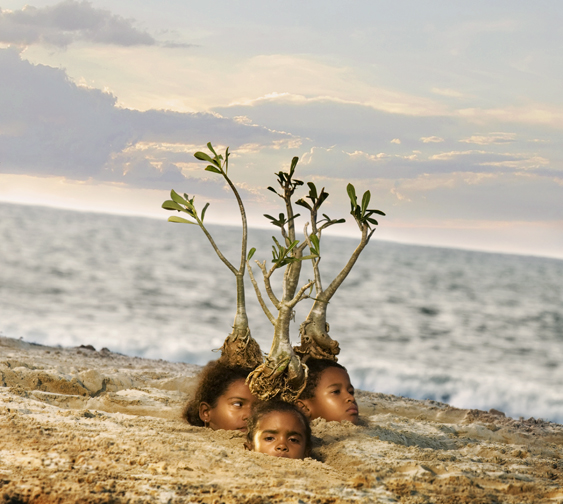 .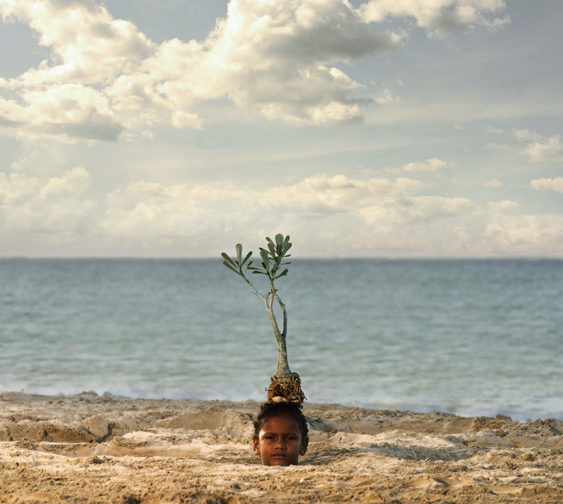 Raquel and I met in Santo Domingo to talk about her art. Raquel said that the photographs, unfortunately, don't fully show all the work that was done to realize this project: the conversations she had with the kids to explain the project and why she is doing it, their curiosity and enthusiasm, and two days of work and play on the beach.
"With visual works, what people see is the bit leftover at the end, after you've finished working. The work is like the sediment at the bottom of the glass, not like drinking the wine. Whereas when you are listening to a piece of music, you are listening to it being made." --Martin Creed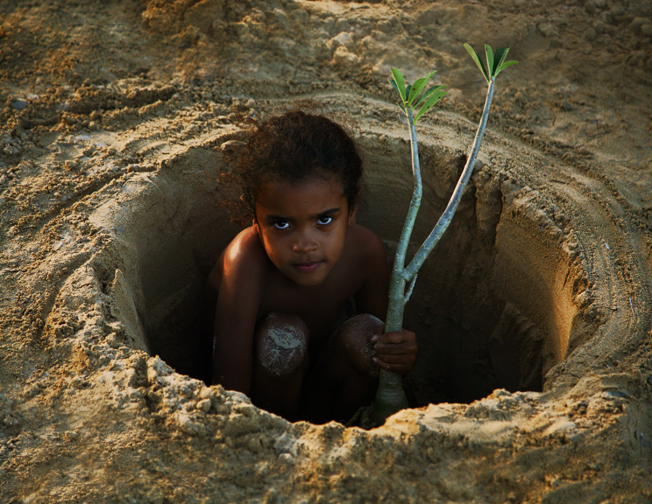 .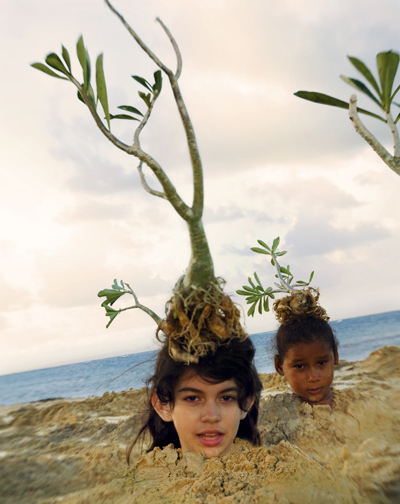 Photos by Raquel Paiewonsky
The original posting "Symbiosis for survival" can be fount at ART BEAUTY LIFE blog.
Also read:
The man behind Rubin Museum of Art
"The Artist" -- confronting the Death by Sensory Overload
Art, Honey and Explorations