From ART BEAUTY LIFE blog.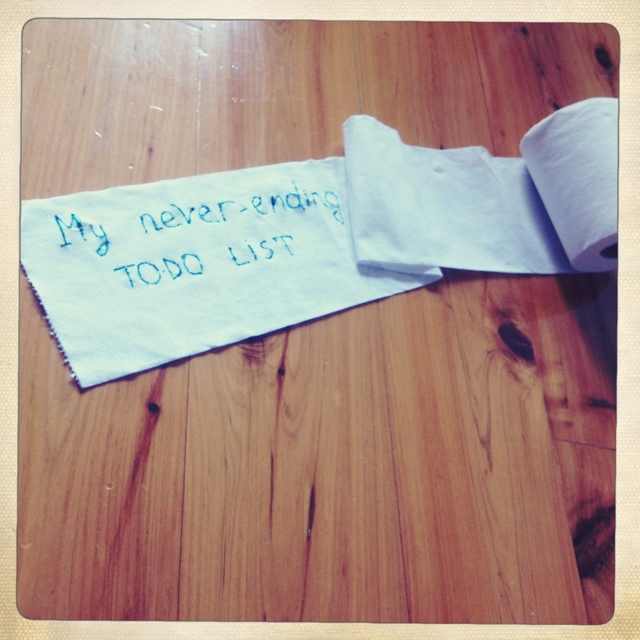 My never-ending to-do list...
donate the clothes I don't wear
Its numerous items crawl into my head as I go to sleep and greet me first thing when I wake up.
There is an illusion, if only I can get the next big thing done, I will feel less restless.
finish the unfinished song
That there will be relief.
get together with a friend to talk about what's going on because I know I can make a difference
That I will be able to focus on something more important.
figure out how I will contribute to saving the world
There will be a sense of completion or even maybe even accomplishment.
pay bills that fell through the cracks
That life will be lighter.
But it doesn't work like that.
respond to long overdue emails
Today I am taking a day off. I won't attempt to check-off any of these. Cheers to life without a to-do list.
The original posting "To Life without..." can be found at ART BEAUTY LIFE blog.
Also read:
And Life is NOT going to be the same
You are a rock star, old lady...
Follow ART BEAUTY LIFE blog