Mass media have a history of erasing transgender people's complexities and lived experiences. It happens whenever there's an act of misgendering or misnaming or a reliance on social assumptions that trans existence is essentially tragic or reducible to medical procedures. Thankfully, this year has seen a steady stream of trans-focused independent documentaries to offer a counterpoint, illuminating how nuanced, flawed, individualistic, and human trans lives are.
I spoke via email with several filmmakers to learn how they worked toward capturing rich portraits of trans folks that evoke resilience, humor, history, and joy. A common theme emerged from our conversations: Gender transition, while a significant milestone, is not the only, or even necessarily the defining, part of every trans person's life. It's an ongoing process that informs and interacts with other roles and identities, albeit one that is too often rendered tragic by medical and legal stumbling blocks and social stigma. And, like any major change, it's worth celebrating -- even as life goes on despite and because of it.
---
What's the T?
"It started when I saw Dannan, a young trans girl on [TV]," says Cecilio Asuncion, the producer and director of What's the T? "As a gay Asian man, I barely saw any Asian faces on TV or film." Inspired, Asuncion decided to make a documentary on women, mostly women of color, whom Dannan could look up to.
Rakash, Vi, and Mia of What's the T? (photo credit: Enrico Dungca; click to enlarge)
"While we all have our trials, I wanted to highlight [the women's] more resilient and positive aspects," he explains. What's the T? features interviews with five trans women in their everyday environments: at work, out with friends, performing in shows and balls, at school, with partners, or at home preparing meals, getting dressed, or relaxing. The women talk about the ups and downs of their varied lives, veering toward and away from discussing transition as it relates to employment, friendship, and love.
Nya and Cassandra of What's the T? (photo credit: Enrico Dungca; click to enlarge)
Asuncion is particular about what he shows and what he doesn't. He relates how documentaries about trans women seem to usually be about "how sad or how hard a trans woman's life is" and "would always end with the SRS," referring to sex reassignment surgery, also known as gender confirmation surgery. While undue suffering is real and genital reconstruction is important to many transitioning people, Asuncion purposefully avoids drawing the conclusion that transition or womanhood is "incomplete" without surgery (or hormones).
"To me, it was not important what is in between a person's legs," he explains, "but what a person stands for."
(Catch What's the T? at Cinema Diverse! The Palm Springs Gay & Lesbian Film Festival, the Pensacola LGBT Film Festival and the Portland Lesbian and Gay Film Festival. Learn more here.)
---
Finding Kim
Though What's the T? tells vital narratives, no film can capture the breadth and diversity of trans people's experiences. While Asuncion's documentary finds its subjects happily employed and socially accepted and visually celebrates their youth and success in a filmed fashion shoot, Aaron Bear and Consuelo Crow's Finding Kim offers an interesting contrast.
"Kim's situation is pretty extreme because of his age, his very conservative parents, and his financ[es]," explains cinematographer Gabriel Bienczycki. "[His] is a story of overcoming substantial obstacles ... in the name of internal harmony."
Adds Bear, "While there have been other films that have documented people going through transition, Kim is doing this at almost 50 years old."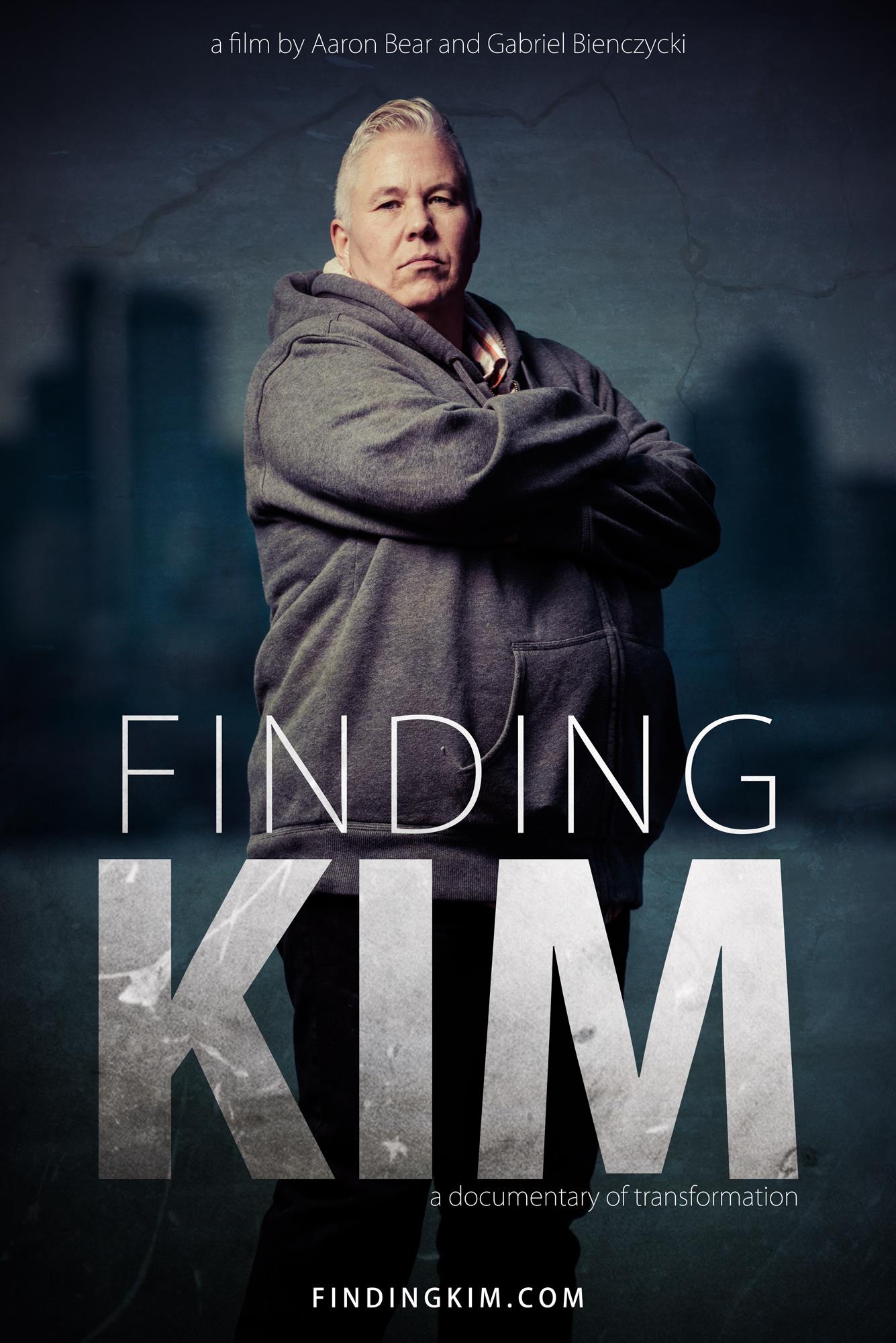 Photo credit: Gabriel Bienczycki (click to enlarge)
As personal friends of Kim, a Seattle-based, middle-aged trans man, Bear, Crow, and Bienczycki are filming his journey in hopes of helping younger trans folks find themselves.
While they report substantial support from trans viewers and say that the project has had a positive impact on Kim himself -- a highlight being meeting his hero, trans pioneer Jamison Green, during filming ("the best day of my life!") -- Bear also describes facing valid resistance from some viewers over the fact that he's a (queer) cisgender man creating a documentary about a trans person. In response, he states, "I'm closely connected with Kim on a friendship level. This is Kim's story. ... Simply put, I'm documenting what is presented to me."
Currently, filming is a work in progress featuring a "very cinematic and polished approach" and aiming to "create a cohesive language that communicates the longing for completion and a sense of journey."
(Finding Kim is intended for release in Fall 2014. Learn more here.)
---
Zanderology
Zanderology, like Finding Kim, is a story of a trans man that emerged out of a deep friendship. Its subject, Zander Keig, and its director/producer, Rev. Megan Rohrer, are two transgender community advocates who previously co-edited Letters for My Brothers (2012), an anthology of "transitional wisdom" by trans men for trans men.
"I was moved by all the support from individuals who said that that book had transformed their lives," says Rohrer. Zanderology is a way to extend the healing act of storytelling into a different medium.
And different it is. For the film, Rohrer uses animations "hastily drawn to look like chalk board illustrations." He explains that this tactic was employed as much to avoid using photographs ("I don't want people watching the film to be looking for clues about Zander's identity by focusing on ... the flaps and folds that others get to keep private") as to issue a "double-dog dare for other filmmakers, particularly the trans ones, to tell their stories" without feeling pressure to present a "perfect" product.
Megan and Zander of Zanderology (photo credit: Megan Rohrer; click to enlarge)
In summary, Rohrer describes how "[gender] transition may be one of the least interesting parts of Zander's story." A slew of health issues; stints in a gang, the Coast Guard, and as an undercover drug officer; a varied education; and a career in social work help Zander's story go "beyond telling people that 'it gets better,'" according to Rohrer. "[This film] shows you how."
(Zanderology will begin touring at film festivals and queer conferences in 2014. Learn more here.)
---
Kate Bornstein Is a Queer and Pleasant Danger
"I was working on various portraits and found out that there wasn't a film on Kate yet -- and the world needs a film on Kate," says Sam Feder, director of the critically acclaimed 2008 documentary Boy I Am. In their latest project, Kate Bornstein Is a Queer and Pleasant Danger, Feder turns the lens toward a trailblazing trans elder.
Importantly, Kate Bornstein is, according to Feder, a "film about a trans person that's not just about her being trans." While they express gratitude for documentaries that educate (like their own first film), they state that "it's time that films with trans people are also about the amazing work we do in the world." Bornstein, an author and performance artist known for being a "gender outlaw," certainly does amazing work. Feder agrees, stating, "Kate is brilliant, beautiful, and her work saves lives. It saved mine."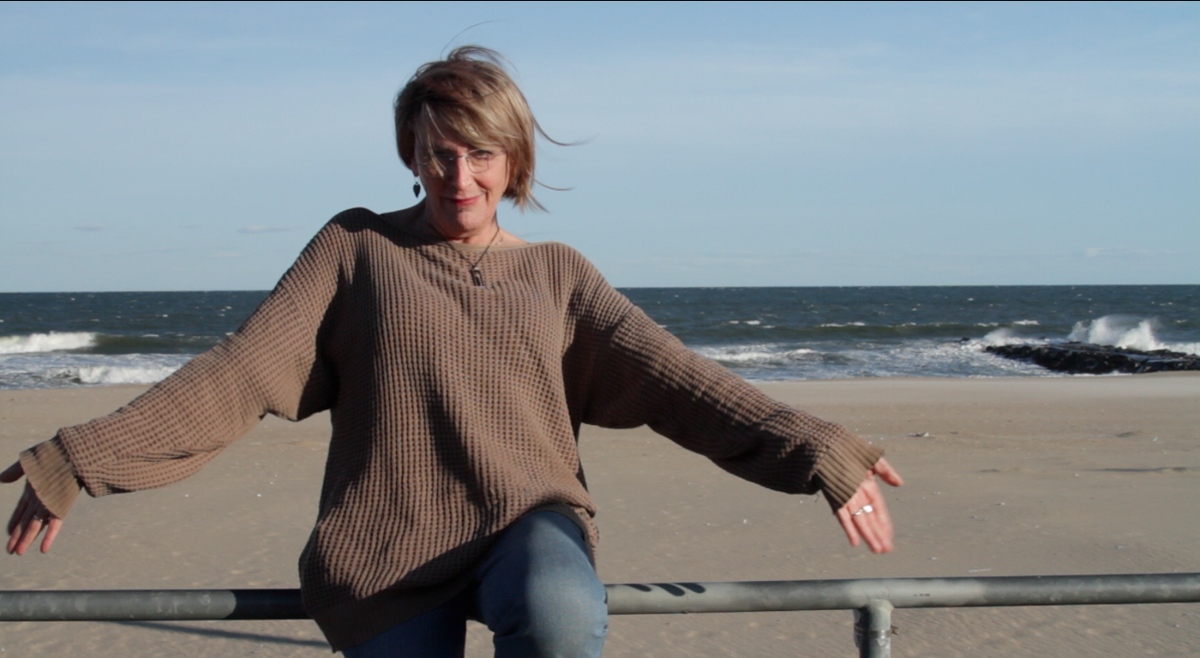 Kate Bornstein (photo credit: Sam Feder; click to enlarge)
There's clearly many out there who wish to hear more of Kate's story, as evidenced by the incredible sum of $24,500 that Feder was able to raise through a Kickstarter campaign. They partly attribute this to Bornstein's universal message: "Do whatever it takes to make your life more worth living. Just don't be mean." Bornstein's work, including Gender Outlaw, My Gender Workbook, and Hello, Cruel World: 101 Alternatives to Suicide, gives trans people "space and language to figure out where [they] fit in the world," says Feder. "This film is my attempt to get her work to an even larger audience than she [already] has."
(Kate Bornstein Is a Queer and Pleasant Danger will premiere in early 2014. Learn more here.)
---
Sticks and Stones and The Golden Age of Hustlers
Silas Howard's inspiration for Sticks and Stones, his new short documentary on transgender performer Bambi Lake, echoes Feder's: "Bambi's story isn't one I've heard yet in film, and [I] feel attached to it personally as a trans person and musician." Howard -- who, as a member of pioneering '90s queercore band Tribe 8, holds a place in queer history in his own right -- feels compelled to preserve Lake's narrative for future generations. "Her story is such a part of my story, one I fear is left out of history far too often," he explains.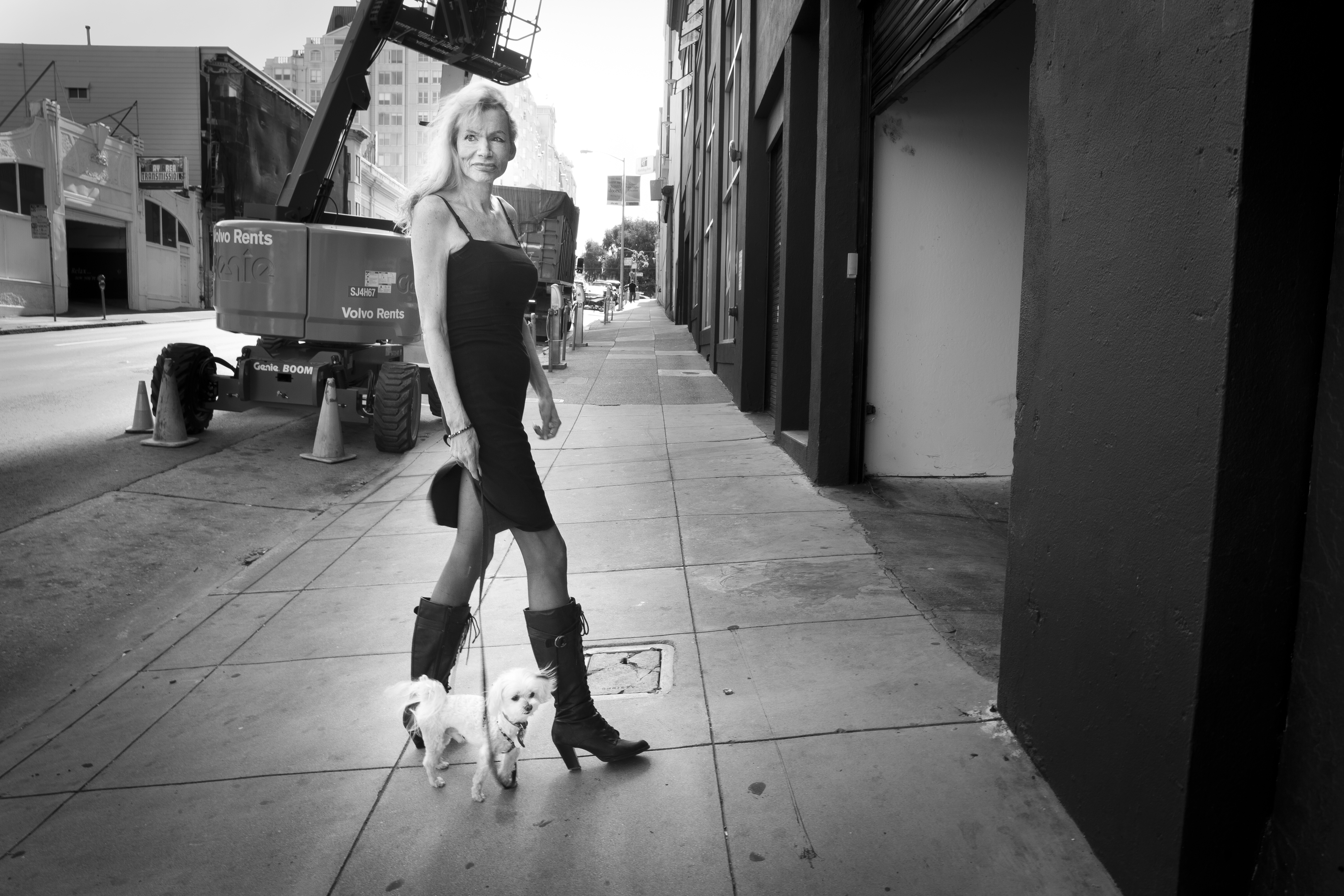 Bambi Lake (photo credit: Ann Grillo; click to enlarge)
Howard, who's known the "notorious" San Francisco artist since the early '90s, reconnected with Lake when he heard one of her songs, "The Golden Age of Hustlers," being performed by trans artist Justin Vivian Bond in New York. Struck by "the depth of Bambi's voice as a songwriter," he decided to document Bond's contemporary revival of the soulful tune, its "larger-than-life" originator, and the feel of pre-AIDS 1970s Polk Street, where Lake once worked as a street hustler. Sticks and Stones is a short film featuring the now-62-year-old Lake, who continues to entertain crowds in small bars.
The Golden Age of Hustlers is a music video featuring Justin Vivian Bond's performance, artistic recreations of Lake's hustling heyday, and archival footage that evokes her "West Coast world" for uninitiated audiences.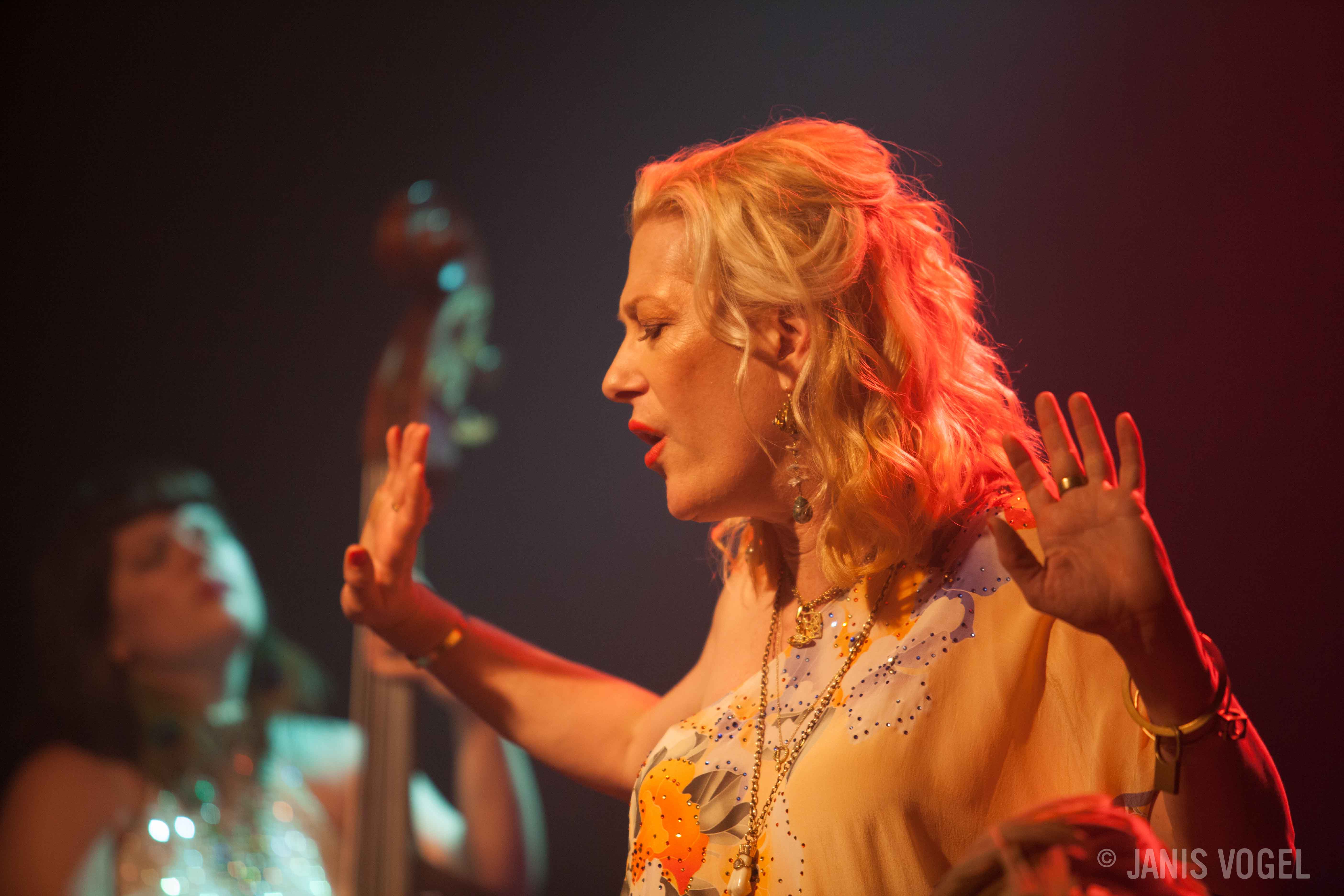 Justin Vivian Bond (photo credit: Janis Vogel; click to enlarge)
"[Co-director Erin Greenwell] and I wanted to make it easier for the next generation to not hunt for images and art from their community the way we did," Howard states. The result of their efforts is a lush music video documenting both an untold history and the history happening today -- what he refers to as an "intergenerational lovefest." Audiences can look forward to a unique piece that represents the "collective consciousness of [Bond's] music" and features cameos by predecessors Kate Bornstein and Flotilla DeBarge, as well as "young artists" like Bryn Kelly, Untitled Queen, and Merrie Cherry.
(Sticks and Stones and The Golden Age of Hustlers will premiere this winter. Learn more here.)
---
TransMedian
TransMedian is a one-woman show. Directed by, produced by, and centered on stand-up comedian Jordan Wieleba, the film approaches transition with a gutsy emphasis on "comedic content." Wieleba elaborates,"Not too many people in transition would be willing to be so open about it, let alone express it through humor."
While parts of the film are inevitably dramatic, TransMedian zooms in on how "comedians work out their often personal struggles on stage." Although this can leave her vulnerable to judgment, Wieleba reports that comics "are ultimately rewarded through laughter and understanding." Her descriptions suggest a much-needed flip of the social script: Rather than be the butt of someone else's joke, the trans woman is the agent.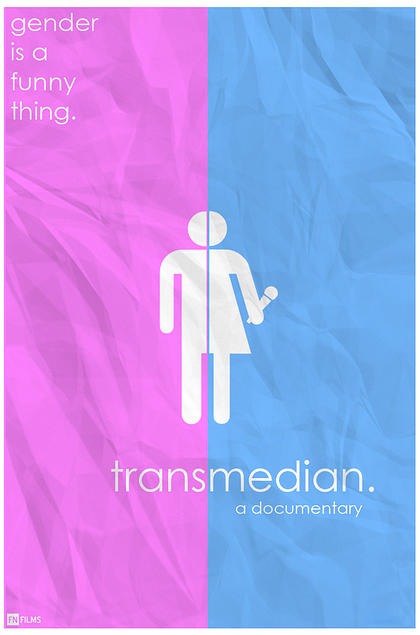 Photo credit: Jordan Wieleba (click to enlarge)
As an artist, Wieleba refuses to fit the norm of what, in her experience, "people perceive transgender, specifically male-to-female, people to be -- i.e., hyperfeminized, always cautious, [or] socially awkward." Spending parts of her youth homeless and touring the U.S. with a punk rock band shaped her into the brash woman she is today: "not shy, very outspoken, occasionally abrasive, confident, and strong." She says that's what helps her tell her story to a new audience night after night.
Her unabashed approach will extend to her documentary debut. "Like with [my] comedy, the film will not 'softball' any issues," she summarizes. "[It] will most likely be targeted to a mature audience."
(TransMedian is intended for release in late 2014. Learn more here.)
---
For more fascinating trans- and gender-nonconforming-centric stories, check out Crossing Over, Kumu Hina, Assigned Sex, Performing Girl, Las Muxhes de Mexico, Drag Dad, Passing Ellenville, and MAJOR!.