The reopening of the file on Natalie Wood's drowning is troubling, not just for what remains unknown in this moment -- amid the clamor of fights and lies -- but for reminding us how little we will ever know about a moment of disappearance. Thirty years after Wood's death, we're in hazier waters than ever.
L.A. artist Zoe Crosher (now based in New York) takes up with this notion in her series, "Transgressing the Pacific, LA-Like," a collection of seven photographs of the Pacific shore, marked by the moment when people have vanished into its waters. Crosher looks to the Pacific because it's emblematic of limitless promise.
"The Pacific is this idea of Manifest Destiny," Crosher told HuffPost. "But what happens when you hit that border, when you get to the edge of the Pacific?" She attempts to see it through the ones who have transgressed it, which only leaves us with less answers than we began with.
One image shows the waters where Wood's body was found off Catalina Island, at the time of her disappearance around 4 a.m. Crosher camped out to take the photo, capturing the deep blue of the ocean at early dawn. Another, where Michael Douglas jumped off Venice Beach pier in the film "Falling Down." Crosher combines film disappearances with real-life ones, underscoring the fact that we know as little about the real-life cases as we do the fictional.
"History becomes the last time it got remembered," Crosher says.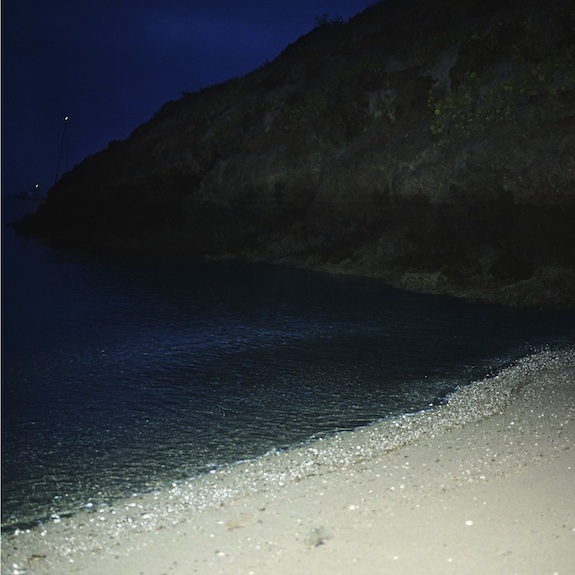 Where Natalie Wood disappeared off Catalina Island/Courtesy of Zoe Crosher and the Perry Rubenstein Gallery, Hollywood
See more images from Crosher's series, and check out the full series here. All photos courtesy of Zoe Crosher and the Perry Rubenstein Gallery, Hollywood: