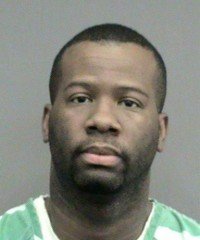 There was a big hole in his alibi.
Douglas, 32, was at the home of the girl on Wednesday, when he allegedly started masturbating in front of her, then showed her some inappropriate text messages.
The girl told police that when she left the room, he followed her outside, and later called her and asked her to not tell anyone about what happened.
Douglas' version of he story, according to the report, is that he had accidentally flashed the girl due to a hole in his pants, and he was only touching himself to try and fix the situation. He also allegedly stated that he had shown the girl a text message he had sent to someone else.
He was arrested and charged with lewd and lascivious exhibition.
This isn't the first time someone accused of masturbating in the wrong place has blamed a clothing malfunction.
BEFORE YOU GO