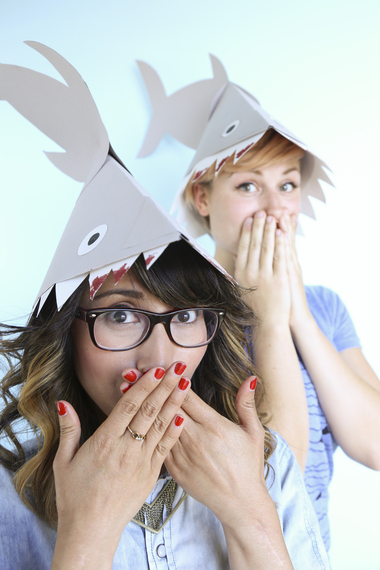 Everyone claims to love Shark Week, but what are we really doing to show -- to prove! -- our unbridled obsession? Just watching info-packed TV segments about their teeth and taxonomy? Psha!
Demonstrate your palpable fandom by sporting this absolutely killer shark hat. It's the only way, really.
2 sheets of large gray construction paper
1 sheet of white paper
Black marker
Double-sided tape
Red glitter
Scissors
Sharknado playing in the background (because: obviously)
Head on over to ModCloth for the complete tutorial!