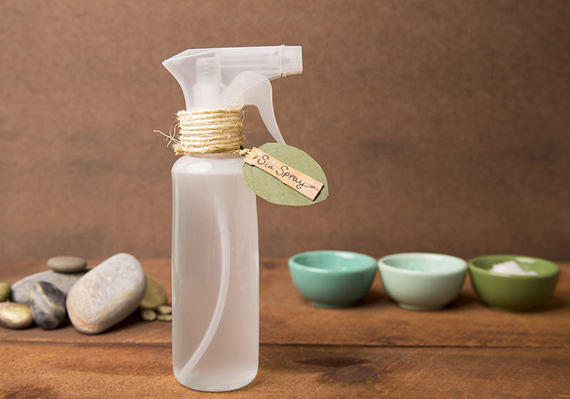 Fess up: Come summertime, your hairstyling routine takes a turn for the simple and uncomplicated. 80-degrees is officially too hot for blow-drying and heat-styling, and besides, that's just time wasted indoors when you could be outside enjoying the weather!
One of our favorite ways to add texture and movement to our hair just happens to be one of our favorite warm-weather activities: jumping into the ocean. Unfortunately, since we live in Pennsylvania, the deep blue sea isn't exactly sitting in our backyards, so we do the next best thing: douse our hair in homemade surf spray.
While there are plenty of similar products available on the drugstore shelf, whipping up a batch of surf spray is cheap and -- surprisingly -- super simple. And while the ocean may dry your strands and make them brittle, the addition of coconut oil in an at-home spray adds a healthy dose of moisture to counteract the salt's drying effects.
Ready to make it? For the complete how-to, head on over to ModCloth.