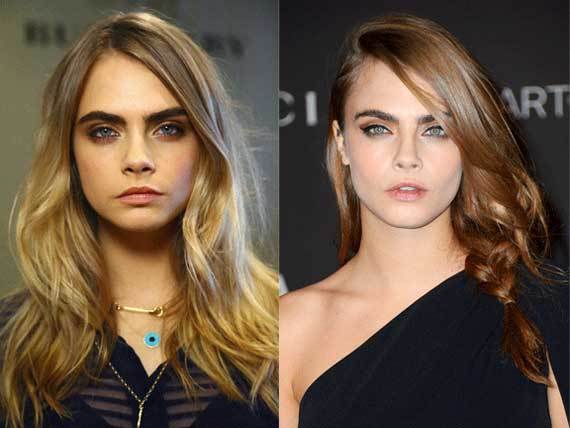 When Cara Delevingne gives her seal of approval to something, you just know it's going to be big. So the fact that the model has officially crossed over to the dark side (of hair color that is) should tell you one thing: brunettes are officially having a moment.
The multi-hyphenate model stepped out at the 2014 LACMA Art + Film Gala in Los Angeles on Saturday sporting a messy braid in a rich, all-over hazelnut shade of brown. If you ask us, the warmer color suits Cara well, drawing even more attention to her signature statement brows and runway-ready complexion, while the richness adds a healthy dose of gloss.
This news comes just weeks after Cara's best friend (and fellow British model-turned-actress) Suki Waterhouse revealed her new chocolate brown tresses, suggesting at a possible beauty trend on the rise. Either way, we can't deny that Cara looks quite chic as brunette, and with the colder months ahead, we couldn't think of a better time for a good 'ol switch up. Next up, a dramatic cut (we hope)!
More on Modelinia.com:
Happy Birthday Kendall Jenner! Here are Her 10 Best Style Moments to Celebrate
British Vogue Dedicates It's December Issue to Kate Moss and All of Her Favorite Things