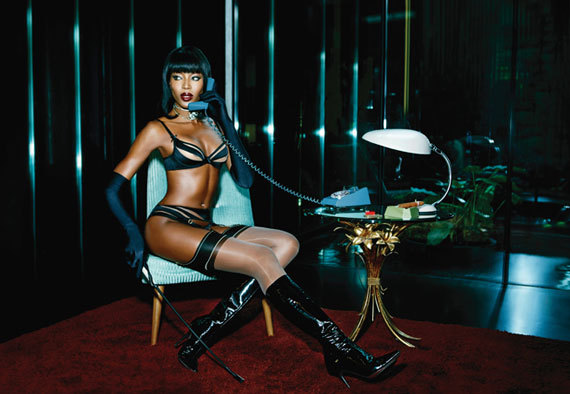 As the living proof that age has no bearing when it comes to beauty and sex appeal, Naomi Campbell has been enjoying something of a career renaissance as of late. After debuting Burberry's spring ads, in which she stars alongside Jourdan Dunn, earlier this week, the 44-year-old supermodel has been revealed as the face of Agent Provocateur's latest campaign, and make no mistake about it, the images are HOT!
As the leading lady for the lingerie line's spring/summer 2015 'Wanted Badly' ads, shot by Ellen von Unwerth, Naomi turns femme fatale to commit the perfect crime in the 'most devastatingly sensual pieces' (shovel, gloves and getaway car included). Inspired by David Lynch's The Lost Highway and Brian de Palma's glamorous and murderous thriller Body Double, the campaign plays up the collection's 1960s 'girl gangs' vibe, which the seductive Ms. Campbell plays up to a "T."
"When casting for spring/summer 2015, we knew that we wanted to work with a powerful all-female team to complement the campaign inspiration," Agent Provocateur's creative director, Sarah Shotton, explains in a press release. "Naomi and Ellen were perfect for this as they both have such strong, individual personalities that work very well together." Shotton says Campbell in particular was perfect for the campaign's story: "Naomi is the ultimate Agent Provocateur woman: witty, gorgeous and confident. She is a natural femme fatale."
Playing bad has seriously never looked so good!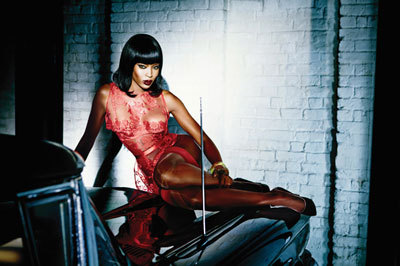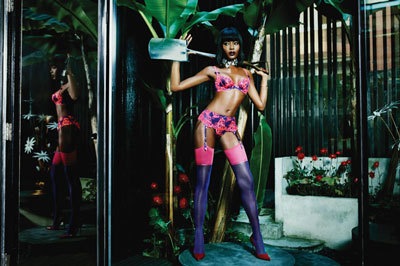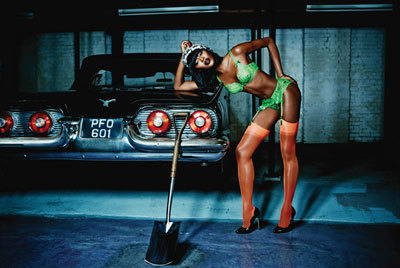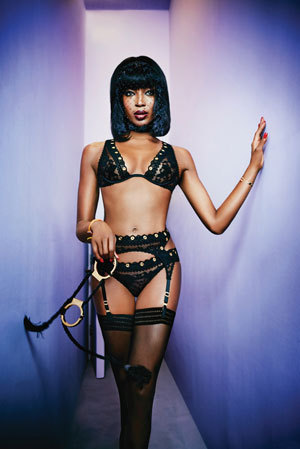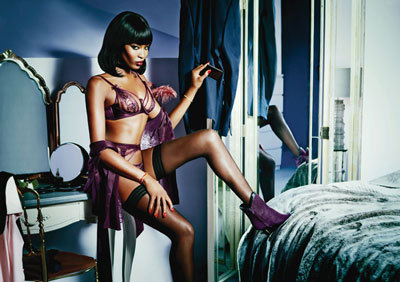 More on Modelinia.com:
Marc Jacobs Enlists Kendall Jenner, Adriana Lima, Anja Rubik and More for Spring '15 Campaign
15 Model-Inspired Outfits to Wear to Holiday Parties and Beyond