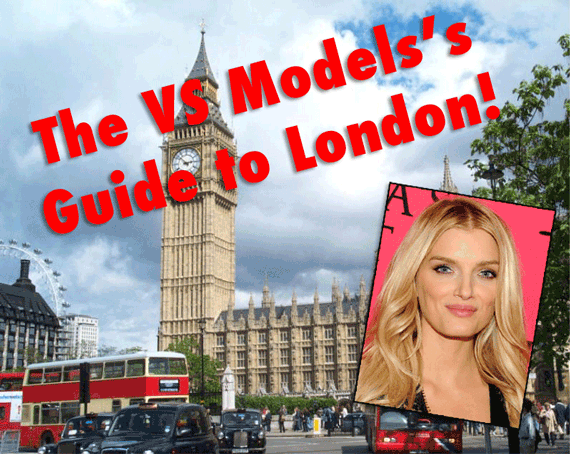 London is calling and this time, it's the Victoria's Secret models who are answering! This week, 48 of the world's most beautiful women will make their way across the pond (along with several dozen editors, photographers and mega celebrities) to partake in the sexiest night of the year, otherwise known as the annual Victoria's Secret Fashion Show. While they pack their bags, we're catching up with a few of the show's seasoned veterans for their take on the best places to eat, play and stay in London. From shopping and bargain hunting in the famous Portobello Market with Elsa Hosk to finding the best eateries in the city with native Lily Donaldson, you'll never get bored with the models's guide to the fashion capitol. For all of their top-rated picks, scroll through the answers below, and be sure to catch all of your favorite Angels in action when they hit the VS runway on Tuesday, December 9 on CBS!
Lily Donaldson
Where to eat: The Cow does great pub food and if you want amazing Indian food, there are a lot of good restaurants along Brick Lane in East London.
Where to workout: I like to go for long walks in Hamstead Heath.
Where to play: I had a lot of fun at Lous Lous recently, but otherwise I just like to go to the local pub! We also have great parks in London where I love to just walk around. The Tate Modern is also always worth a trip!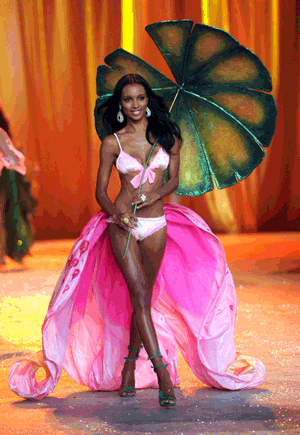 Jasmine Tookes
Where to eat: Dishoom is a Bombay Café in London that has amazing food and a great atmostphere.
Where to play: I always shop at the Tom Ford stores. Otherwise, my absolute favorite place to visit is The London Eye, especially at night!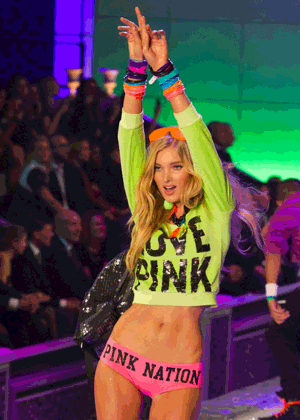 Elsa Hosk
Where to eat: My favorite place to eat when I'm in London is Berwick Street Market.
Where to workout: I love going for a run in Hyde Park.
Where to play: Whenever I'm in London, I try to make time to shop at all of the little vintage shops throughout the city.
Where to stay: The Portobello Hotel is where I like to stay when visiting London. It's so nice and the location is great!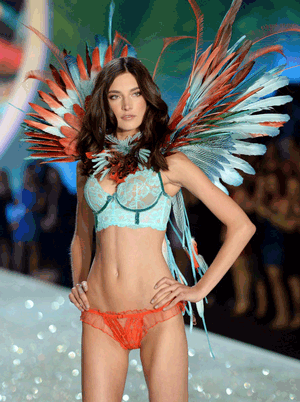 Jacquelyn Jablonski
Where to eat: I've had a few people take me to Dean Street Townhouse in the past which I thought was delicious!
Where to visit: Normally, after work, I will try to walk around and grab a bite rather than staying inside and ordering room service. Or I will have some friends there show me around!
Where to stay: I actually like to stay at the hotel where we will be for the show - in Earl's Court. I like the area it is in and the rooms are very cozy.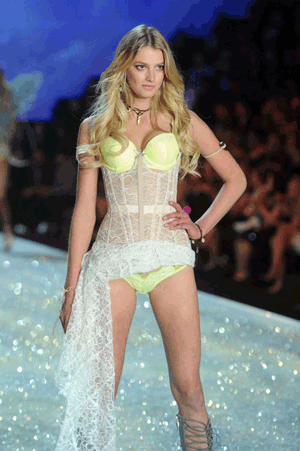 Sigrid Agren
Where to stay: The London Edition is my favorite hotel to stay at in London. The location is great as it is so central and the rooms are big and cozy and it is also close to Regent's Park, where I love to go running after a long day in the studio.
Where to play: If I have time I love shopping at Liberty's, they have a great selection of clothes, jewelry, beauty and home products. I lose the notion of time when I step in the store!
Where to eat: My favorite places to eat are Tibits, a great lunch place with an amazing buffet, you can make your own plate with what you like. I also like Mildreds, a delicious vegetarian restaurant.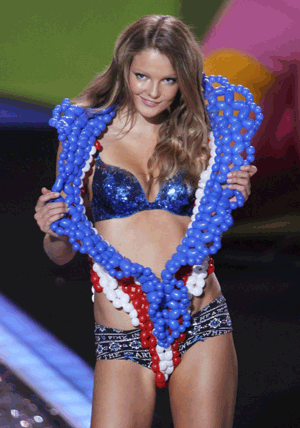 Eniko Mihalik
Where to stay: The last time I was in London I stayed at the Ace Hotel, which I found to be quite hip, young, fresh and unique.
Where to eat: One of my favorite restaurants is The Chiltern Firehouse. If I have time after work, this is the place I go for dinner with my local friends.
Where to play: Of course this time of the year Winter Wonderland is a must visit in my eyes. I'm such a kid at heart. I enjoy carnivals, festivals, anything that involves scary rides, candy stations, & fun with friends.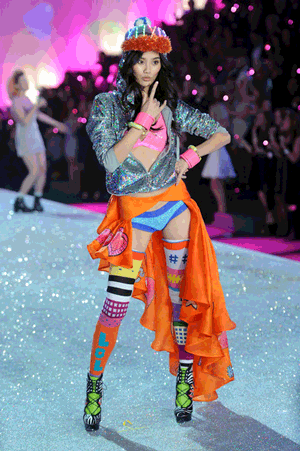 Ming Xi
Where to eat: As I am Chinese, I really love Chinese food, and the Chinese food in London is better than the Chinese food in NYC! I will go to Chinatown for sure ... maybe dim sum - small but delicious!
Where to play: I love to go shopping in Harrods when I have some time!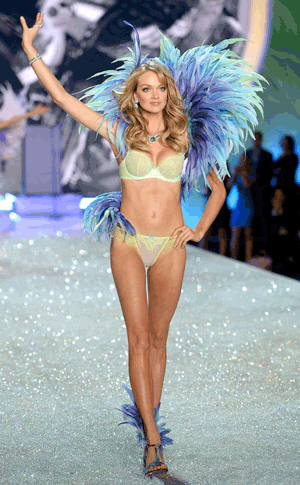 Lindsay Ellingson
Where to play: I want to go back to the Victoria and Albert and visit the London Tower, I've never been there. I've heard it's haunted and I'm so into that, so I have to go there.
More on Modelinia.com:
Every Single Model Walking in the 2014 Victoria's Secret Fashion Show!
VS Fashion Show Countdown: 10 Things We Learned About Karlie Kloss via Instagram