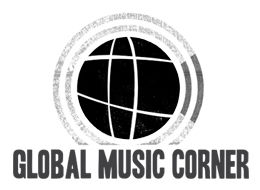 This is HuffPost World's regular feature that highlights interesting musicians and musical trends around the world. Know of a great musician doing ground-breaking work outside the United States? Send us your ideas for bands to profile or up-and-coming musicians to follow. Please fill out this survey form.
-- By Adam Waller
Marie Daulne, founder of the prolific international band Zap Mama, has seen -- even characterized -- the rise of the catchall genre of "world" music from the industry's smallest niche market to an integral part of Top 40 musicians in recent years. Now, in a time where it is almost fashionable to refuse to generically specialize our musical tastes, this attitude of musical universalism that has characterized Daulne's entire career seems to be the end goal for contemporary listeners. Yet this trajectory toward total acceptance has been at the core of Daulne's philosophy since childhood -- a proud "citizen of the world," she is able to "appreciate all styles," as long as the music is "connected with real emotion." Indeed, Zap Mama's discography sounds like a snowball of musical influences, each album incorporating an ever-increasing number of sounds into the band's sonic collage, an idea that is inextricably tied to Daulne's "worldwide mentality."

Daulne's wide cultural embrace began much smaller, however, first taking shape as a young girl's curiosity about her own identity. Born in the Democratic Republic of the Congo to a Bantu mother and a Belgian father, Marie and her family had to be airlifted to her father's home country when he was murdered only a week after Marie's birth. And while other multicultural families around her strove for assimilation by way of television and radio, her own mother "kept all her musical traditions -- there was no TV, no radio... she just sang what she grew up with." Meanwhile, a young Daulne was shifting her attention from dreams of athletic fame toward artistic expression: "I started with painting, but it was not physical enough--I had too much energy." Instead, she was attracted to the rich polyphony and vibrancy of her inherited musical tradition, something that has become a sort of hallmark of Zap Mama's style. What she found at home, however, was distinctly absent from her formal education: "In the '70s they were always talking about far away global arts, but they were not talking about African arts."
Thus, the conditions were right for traveling alone to her birthplace where she "discovered something beautiful and powerful." She learned lessons in Africa that she hadn't in Europe: "In the Western world, we lose dignity and grace for tidiness -- this is what I found when I went back to Africa." Where in Europe she saw "too much focus on spending money, consuming food," "[in Africa] they value community, respect, old people -- there's a lot of wisdom." It was a message she felt responsible to share with the rest of the world, and, Marie remembers, "I came back with this idea of five women, only voices." This idea was the birth of Zap Mama.

Two decades later, it is a new generation, and, Daulne notes, MIA has brought world music to the fore, the first to make the sounds of Sri Lanka an accepted part of the mainstream. Zap Mama has adapted to the changing times: "After seven years of exploring voices I decided to put seeds in different earth," namely a myriad of different genres, including collaborations with some of hip hop and R&B's biggest names -- the Roots, Talib Kweli, and Common, for example. Over eight full-length albums, Zap Mama's sound has undergone enormous transformations, something Marie sees as a basic function of humanity, refusing to "stick with one style, especially with my worldwide mentality... I'm a human being and we transform ourselves." The one constant for the constantly evolving group, then, is its mission: "It seems a little hippie, but if you look at the world there's a lot of bad. We need artists to balance the beauty."

Zap Mama's most recent output, ReCreation, was created during Daulne's first trip to Brazil, for which she brought along her six-year-old son, meaning this is his last year of "naivete" before starting at school. Inspired by his perpetual curiosity ("He can enjoy a butterfly passing by"), she realized that "it's a state of being to be curious... I put myself in the same label as him; from there I open myself and have lots of inspiration." This idea became the album's namesake, referencing both recreation as in taking a vacation, as well as the way this type of recreation opens up opportunities for personal recreation. "Once in my life, I felt what it was to be depressed," Marie remembers: "I couldn't see, I couldn't see any beauty," but eventually she found that "when you focus on what you want instead of forcing it you can let things happen to you -- this is what I did for this album."

It is this attitude, along with the world-class music it has spawned, that have afforded Zap Mama the lengthy and successful career they have had, but Marie never allowed herself to get caught up in her growing celebrity: "I knew the direction I wanted to take. People thought I wanted to go for the money, but... I went for the goal of the art, and money came to me because of the success of the art." This way, when the money was no longer there, as, Marie recalls, it sometimes was not, "I never lost myself." It is a recipe for success that many artists could probably stand to embrace, since, as Daulne warns, "there's always a temptation to become famous...If first you are interested in art and the fame attracts you, it's always dangerous." Luckily for us, Zap Mama indeed never took this bait, but has stayed admirably true to the mission Daulne first found in her African home: "When I started it was to prove to the world the African culture is as good as European culture... I realized it was not only African [culture] but the rest of the world."

Tour dates:
8.06.09
BAM Rhythm and Blues Festival , Brooklyn NY
8.07.09
Lollapalooza , Chicago

8.14.09
Mondavi Center For The Performing Arts / UC Davis Quad , UC Davis
8.15.09
Grand Performances , Los Angeles
8.28.09
Outside Lands Music & Arts Festival , San Francisco
Read other Global Music Corner stories.