In 1988, I quit my job and cashed in my savings, including my 401K and pension (okay, not the best idea but it seemed like a good idea at the time). I managed to pull together about $15,000 and bought a backpack and an around-the-world plane ticket for one. Nuts? In retrospect, you bet. I was a young woman traveling completely alone in a pre-cell phone world and was completely disconnected. The Internet wasn't in our lives yet and international calls cost a small fortune. No CNN, no nothing. In 1988 nobody spoke English in other countries either. The international language of choice, if there was one, was French. Sadly for me, I had studied Espanol, which was great when I finally reached Madrid but not particularly helpful in China or Egypt. "Donde esta el Great Wall of China?"
I decided to start my around the world adventure by going west from my home city of New York. The first stop was Australia, a big country with a lot of open roads. Because of my extremely tight budget, I needed to keep food and lodging under $25.00 per day. Hitchhiking therefore became my preferred mode of travel (Sorry Mom and Dad, since it's been over 25 years, I guess I can come clean about that now). Since I'm barely five feet and three inches tall, l was lucky to meet another backpacking friend, a six-foot tall Danish girl named Lena who had majored in "Sport" (as she called it) in Denmark. Having Lena with me was like having my own personal Viking bodyguard.
We hitchhiked together about 1,000 miles up and down the east coast of Australia, hitting cities like Sydney, Brisbane and Cairns. Along the road, local Australians would warn us about the big stretch of highway between Rockhampton and McKay, where every year hitchhiking girls went missing. It did make me nervous, but then I'd look over at my Nordic protector and put those thoughts out of my head. Nobody was going to get past Lena, so we stuck out our thumbs and continued onward. It was somewhere around the dreaded Rockhampton that we were picked up by our first big rig truck driver who fortunately did not try to kill us.
"Get in, Sheilas" the truck driver said with that thick Aussie accent. We tumbled into the cab of the truck and discovered a whole new world inside. These big rig cabins on 10 wheelers were amazing. They have mini-apartments inside with TV and refrigerators and beds and closets and skylights all in this teeny tiny space. We rode in the mini-apartment on wheels up the east coast of Australia, bypassing thankfully, the murderers waiting for hitchhiking girls.
I'm pretty certain that my life long fascination for trailers, road trips and winnebagos started that day in the back of that truck in Australia. Ever since, I have been enamored with the idea of miniaturizing a household and fitting a whole home onto wheels, much to my husband's chagrin.
When many people get close to retirement age, they start pondering a change of location. Some people will just pick a place they may have vacationed in and move there. Others will do an exhaustive search over several years and many visits. That's one of the reasons we created our retirement planning site, GangsAway.com. It was designed to help people explore other places to live and what they could do once they got there. Because of our (okay, my) fascination with big rig trucks and homes on wheels, we thought another way people could test drive new home locations was to do a rent-a-Winnebago road trip to check out a bunch of different towns on one great exploration trip. Below are some of our recommended retirement cities and towns to check out for your Rolling Retirement Exploration Trip.
Since I live in the New York City metro area, I would start our trip here, swing across to the middle of the country along the northern route and head back along the southern route and then hug the east coast on my final leg.
For our first stop we'll take a look in PA at the fabulous new Pittsburgh, not your grandfather's Pittsburgh anymore!
Here's the rest of the list of some of the other great retirement towns and cities we plan to look at when we go on our Rolling Retirement Exploration Trip. The links will take you to information on our site about each location so you can compare them or comment if you have some inside scoop. Now let's roll!
WI: Madison
CO: Colorado Springs, Boulder
WA: Bellingham
NM: Albuquerque
UT: Salt Lake City
TX: Austin, San Antonio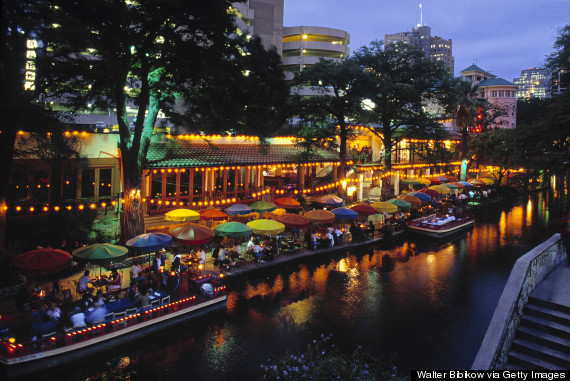 MO: Branson
TN: Nashville
KY: Lexington
FL: Ft Myers, Delray Beach, St. Augustine
GA: Savannah
SC: Beaufort, Charleston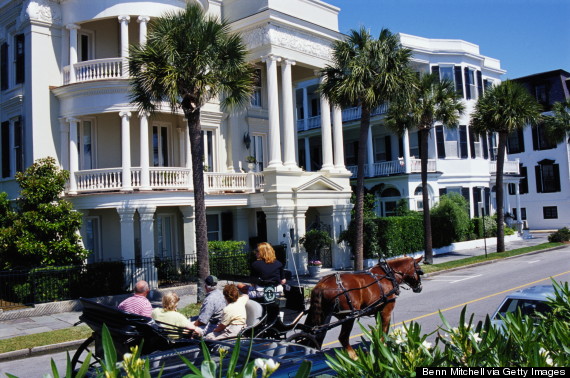 NC: Asheville, Wilmington
Happy Trails!
Earlier on Huff/Post50:
PHOTO GALLERY
Cheapest Places To Retire