So you'd like to move somewhere fabulous when you retire. Maybe someplace warm? Or to a university town? Or maybe just someplace different to begin a new chapter. But what about the family? What about your grandchildren?
Today with cell phones, texting, Skype and the relative ease of air travel (OK, I know the security lines are awful but I'm referring to all the flight options), living in different parts of the country than your grandchildren can work. But, if you want a few extra visits, you might want to consider being near certain locations as a bit of a draw. Not that seeing Grandma or Grandpa isn't exciting for kids, but as they get a little older, not so much. And don't forget your own adult kids. They might be a little more motivated to plan trips to visit you if it feels like a mini-vacation for them too.
On our retirement planning site, GangsAway! we provide information and ideas on possible locations for every personality. Combining some of our data on exciting places to live and also places that might be exciting for visiting kids, we've come up with a list of the best places to retire that your grandkids will actually want to visit. It never hurts to stack the deck a little.
The Northeast: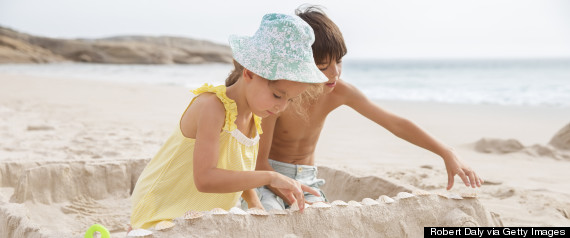 Let's start with the northeast and let's start with the beach. Kids love water and kids love the beach. If you are someone who isn't looking for that warm weather retirement location, Cape Cod could be a great possibility. It's picturesque, not too far from Boston and airports and has miles of beaches and aquatic activities. Charming towns like Woods Hole, one of the more westerly Cape towns and closer to major cities is a world reknown oceanographic research center. There are tons of activities involving science and the sea to keep kids busy. There are classes and camps that will appeal to the little and big marine biologists in all of us. Also, the Cape is a great place for sailing, another fun memory for grandkids to have. Towns like: Falmouth, Hyannis or fun town at the far east end of the Cape, Provincetown.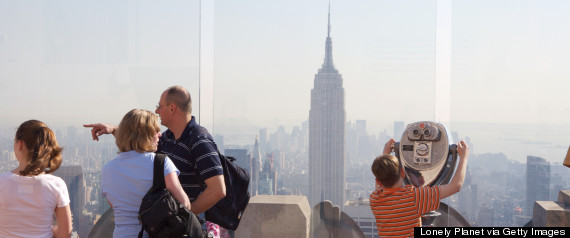 If you are looking for a more urban retirement, let's not forget the Big Apple. Oh what can't you do with kids in New York City? And what kid wouldn't be excited to visit Grandma in New York City and go to museums, shows, take a ride to the Statue of Liberty, eat a hot dog right from a hot dog stand. Walk over the Brooklyn Bridge with the kids or go the Hayden Planetarium on the upper west side; introduce your grandkids to every kind of food imaginable and take them on a free ride on the Staten Island Ferry. (It is amazing that it is still free, so make that a regular activity!)
The South: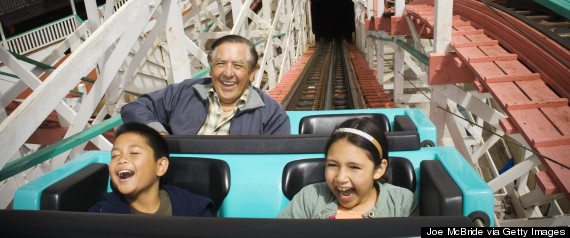 This is an obvious one but I couldn't leave it off the list. The state of Florida has a few spots that would be great for visiting grandchildren. So first, Orlando. Yes, there are theme parks, and waterparks and restarants and concerts. Loads of fun for kids and potentially fun for you even when the kids aren't around. Living near Orlando could really be a way to make special memories with your grandchildren. Have you ever seen a little kid at Disneyworld? Seriously, they are beside themselves with joy. What grandparent wouldn't want to be a part of that memory?
Further south in Florida, there are towns in and around Miami or Fort Lauderdale for fun in the sun . Especially if you have teenage grandchildren, being near the ever so happening South Beach might make a trip to visit Grandma, even for an occasionally cranky teen, appealing. And, when the kids are not there, there is plenty that a city like Miami has to offer.
And, moving even further south, Key West. Charming ginger bread embellished houses dot the streets attracting an eclectic community. You can take the kids to the beach, sea kayaking through the mangroves. Take them snorkeling all over the keys and in particular at John Pennekamp Park in Key Largo, where they have glass bottomed boat rides and great snorkeling and diving on the coral reef. Also consider Islamorada.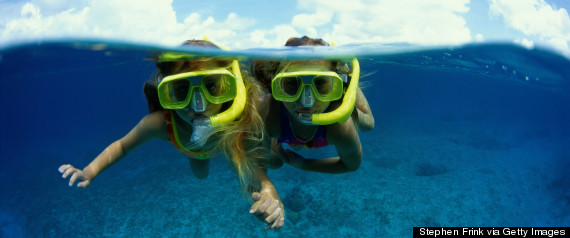 Don't like Florida? How about Nashville? The country music capital of the world. There are tons of things to see and do for both adults and kids. Great eats, Grand Ole Opry, CMA Music Festival, and enough barbecue joints to keep the kids coming back.
And speaking of music, can we talk about Austin? One of America's fastest growing cities. Young and hip and home to an ever growing tech community. Austin is also a hotbed of music and is host to the annual South by Southwest (SXSW) Music, Film and Interactive Festival. The grandkids could have a good time in Austin.
The West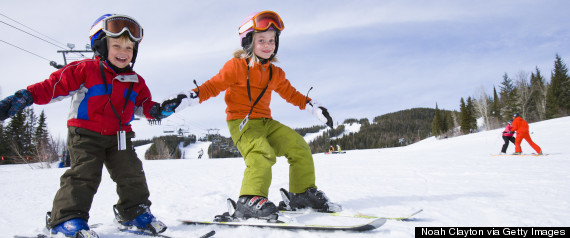 For a more urban west coast idea there is always Los Angeles, swimming pools, movie stars and enough shopping to keep any teenage girl happy. Go for walks down Montana Ave in Santa Monica or take the kids down to the beach by the Santa Monica Pier. You've got the movie studios and even a Universal theme park to keep them entertained. And the celebrity sitings are non-stop.
But if you're not inclined to be in a city, consider Colorado. There is skiing and horseback riding and hiking. Places like Colorado Springs or Durango have numerous ranches and horseback riding trails to keep kids interested for days. Take the kids to Rodeos, fairs and see real cowboys. Or if you have the dough, it doesn't get much prettier than Aspen. World class skiing for the family in winter and absolutely beautiful in summer.
So, if you are yearning for your next adventure when you retire but worry that you won't see the grandkids, live someplace that is loads of fun and they will come. You may never get rid of them!
Earlier on Huff/Post50:
PHOTO GALLERY
Well-Known Personalities And Their Grandchildren