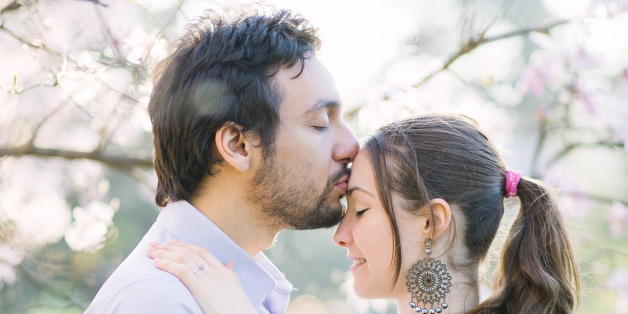 Matchmaker, matchmaker, find me a match. Oh, if it was only so easy. With our modern, overbooked, overwrought way of life, it has become harder and harder to meet the one. The traditional route of ending up at the altar with your high school or college sweetheart is less common these days. As young people land in the work place, the opportunity to meet others becomes even more of a challenge.
Wouldn't it be great to have someone like in the olden days with the skill set to intuitively pair together future mates? The goal of finding Mr./Miss right can end up feeling like threading a needle as you juggle all of life's external pressures. So how does one successfully find a partner out of the myriad of people that surround us? 
1. Know who you are, and what you want.
This sensibility is honed with maturity and experience. The process of dating creates the foundation to help shape our opinion of what to look for in a partner which will ultimately produce a successful outcome.
Make sure you're in tune with yourself. Work to resolve any underlying baggage from previous relationships. Take time after you uncouple from a significant other to work out what went wrong. Moving forward, identify deal breakers, and must-haves in advance. Think of yourself as a work in progress, and put your best version out there.
2. Switch up your way of doing things.
It is all about expanding the circle that surrounds you.Don't sit back and expect your perfect match to walk into your daily routine. Get out of your comfort zone. Make it a point to go to a happy hour or a mixer at a new place instead of going to the same old same old. Get coffee somewhere different for a week. Headed to the gym? Join a class instead of working out solo. In 2014, definitely try online dating or enlist the help of a matchmaker as other avenues to success.
3. Unplug and power down.
Opportunities to meet people are missed daily as we are all locked into our phones and tuned into emails. Just think of how many possible matches pass us by on the way to work, or out running errands as we are staring down at our mobile devices. Sometimes all it takes is eye contact and a friendly smile to start a conversation. 
4. Be Flexible.
Just because you think you have a type, doesn't always mean they are the right type for you. We often get comfortable with the same sorts of people, but if you're still single re-evaluate whom you're looking for. Love comes in all shapes and sizes. Be open minded in regards to physical appearances, geography, age, etc. If you haven't dated someone shorter than you, from out of state, or with a few years age difference, doesn't mean they don't have potential!
5. Maintain your life.
When you have your own pursuits, people inherently find you interesting. Keeping a sense of "self" is important. Don't give up on your passions or the personality traits that make you unique just because you are dating someone new.
These nuances are what draws people near, so keep them in the forefront! Continue to spend time with your friends and cultivate your connections with them. One of the mistakes that singles make is to give all of their attention to the new relationship and not maintain ties with their friends. If things don't work out with your love interest, don't be left without a supportive group around you. 
6. Avoid becoming insulated.
It is so easy to return home from work, get into sweat pants, order some take out and watch your favorite shows. On the weekends, when one can finally sleep in, who really feels like making the effort to get dressed up and hit the town? Going out after work or on a lazy Sunday takes initiative, but is well worth it once you connect with the right person.  
7. Come to grips with the idea that you are not a 10 so be realistic in your expectations.
We all see ourselves a certain way when we look in the mirror, but perhaps the outside world does not have the same rose-colored prescription that we possess. Everyone ages and will inevitably lose a little hair or get a bit thicker in the middle, so focus on the real goal which is to find a life mate who posses inner beauty along with the qualities that you are looking for.