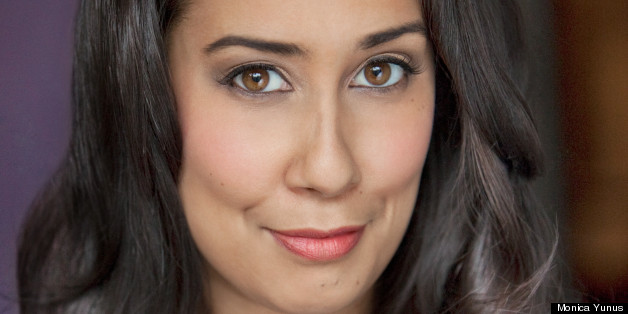 June 6th promises to be an exciting day as I join a panel at the Huffington Post's conference, "The Third Metric: Redefining Success Beyond Money & Power."
As I ponder the word "success," I can't help but think of my alma mater. Being a graduate of Juilliard inspires an automatic response when you utter the name. The badge of honor it carries, much like saying you graduated from Harvard or Stanford, is interesting to me; I have always felt that no matter what highly-regarded institution you attend, it's what you make of your experience while there that counts. The whole point is to do your own thinking, your own creating, and forge your own path. And this is precisely what I found out at Juilliard.
When I first got to Juilliard as a freshman, I took a required course called "Italian Diction." This class was for all incoming voice students and was meant to give you the tools to pronounce Italian words in an operatic score without actually being a native speaker. Of course, the following year, you also took Italian language, and by that time, the hope was that the Italian phrases would just roll off the tongue -- perfect pronunciation and comprehension.
The class was taught by Corradina Caporello, a woman of great flair and quite a legend in the Juilliard community. If you were preparing for a role in an Italian opera, you went to Corradina first. (Incidentally, if you are wondering how to properly pronounce her name, you must roll the r's in her first name, but flip the "r" in her last name and double the "l" in the last syllable. Yes, like that. Eccellente, cara.)
Professoressa Caporello had us sing pieces from the great 24 Italian arias book for one another and then we would have to correct our classmates in an open forum. She was not easily impressed, and if someone performed poorly, she did not spare them, particularly if the class was hesitant to make corrections.
One day in class, after listening to some of the operatic greats, we were discussing what made a voice special. Was it the vocal timbre, the heart-wrenching beauty, or was it the passion in the voice? Each voice was so distinct: What was that kernel that made it grips you and does not let go?
I had an "aha" moment during that class and came to terms with my "third metric" then and there: My third metric is my own happiness, as I define it.
In trying to figure out what was distinctive about my voice and how I would forge a path on the stage, I realized that I had something no one else had: my voice. Not a voice to be shaped to sound like someone else, but my own voice, uniquely imprinted and forever mine. I also realized with certainty that there would always be someone out there who was "better," "more suited for the role," "more" of whatever was being cast at that time. By the same token, there would always be someone "not as good." Who was determining these labels didn't matter anymore, and certainly, would vary from one judge to another. What did matter, and this realization gave me such peace, was that I had a choice about how I approached my work and how I defined success.
This is different than setting goals. It's coping with the ups and downs of a performing career and still knowing that whether or not you get the job, you are still you and can be happy. I could continue to learn and nurture my creative self without continuously measuring myself against the talents of others. In essence, I was only in competition with myself, not anyone else. Was I always happy with what my voice could do? Of course not, but I began to train my inner critic to measure myself against my own standard of betterment rather than making comparisons of myself to someone else who was on their own journey.
It was one of the biggest lessons I learned in those halls: What makes me happy is building a meaningful life through my relationships, my work and what I give back to the world. And every time the critic in me tells me I am not doing enough, not working hard enough or not accomplishing enough, I think about whether or not I am in alignment with the values that I have defined for myself.
Luckily for me, happiness has sprouted in ways I would not have imagined. It came in the form of a great partnership with my dearest friend, with whom I started Sing for Hope. I certainly never imagined that success would come out of an idea that grew out of late-night conversations about the arts in our communities. And both of us never imagined that we would undertake putting artist-designed pianos in the parks and public spaces of New York City. But that is the funny thing about happiness: When you do what makes you happy, success tends to follow. And even if success, as it is traditionally defined, doesn't follow, well, at least you are doing something that makes you happy!
This post is part of a series produced by The Huffington Post in conjunction with our women's conference, "The Third Metric: Redefining Success Beyond Money & Power" which will take place in New York on June 6, 2013. To read all of the posts in the series and learn more about the conference, click here. Join the conversation on Twitter #ThirdMetric.