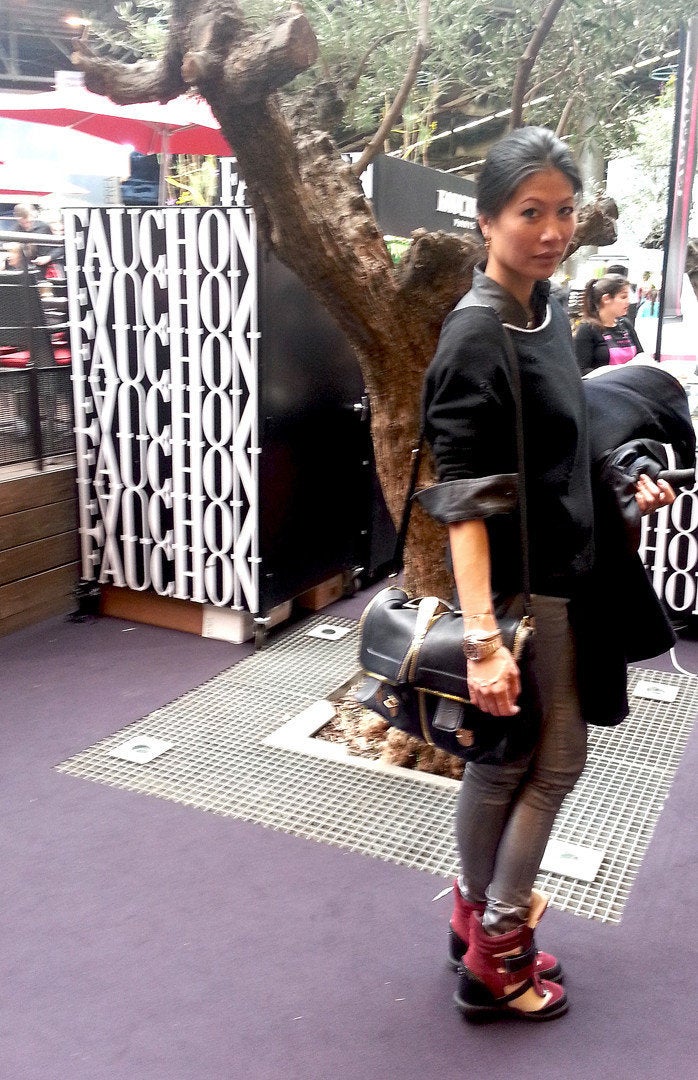 Let me first start by saying that I've never seen The Wizard of Oz. I grew up outside of the United States, and it was just not a "must see" in Sweden or any of the other places I lived during my childhood. Still, I know a little about the film and recently attended a screening of the prequel Oz: The Great and Powerful hosted by James Franco.
In the film, James Franco's character travels to an opulent new world and encounters a band of strange and beautiful creatures.
I've been traveling quite a lot lately (albeit not in a hot air balloon!) and encountering all sorts of beautiful creatures myself, and that got me thinking a lot about my own journey.
Not long after a massive winter storm descended on my presentation during New York Fashion Week, I hopped a night flight to Paris for the Premiᅢᄄre Vision Fabric Show (PV). PV is the place where fashion designers go to find the best fabrics, check out the latest trends and learn what new techniques and technologies the mills have developed. For a fashion designer, this show is a bit like visiting Oz. It's dazzling and overwhelming.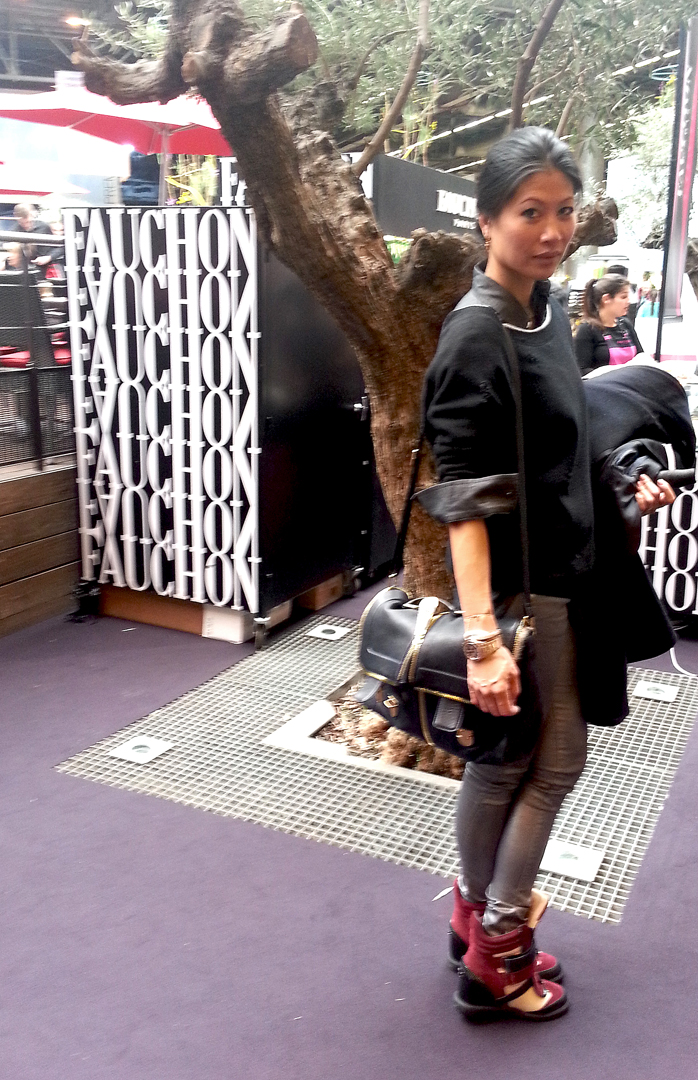 My team and I were basically off and running from the moment we touched down. It's a race to visit all the mills we regularly work with and check out new ones that might have something great to offer. We are on our feet and on the go for several days. That means I am in sneakers and dressed in layers that I can throw in my bag when I get too hot. My favorite booths are the ones that offer us espressos and chocolates, which is basically what we live on during the show.
But one of the best things about PV is the people watching. With this crowd, you can almost see trends starting to emerge. It could be the appearance of a new "it bag" or particular shoe that keeps showing up. And there are always a few flamboyantly dressed men and glamorous women, wrapped in major furs and teetering around on sky-high heels swanning through the crowd. Now I LOVE heels, but in my sweaty, over-caffeinated, jet-lagged state I'm definitely happy to be in my sneaks!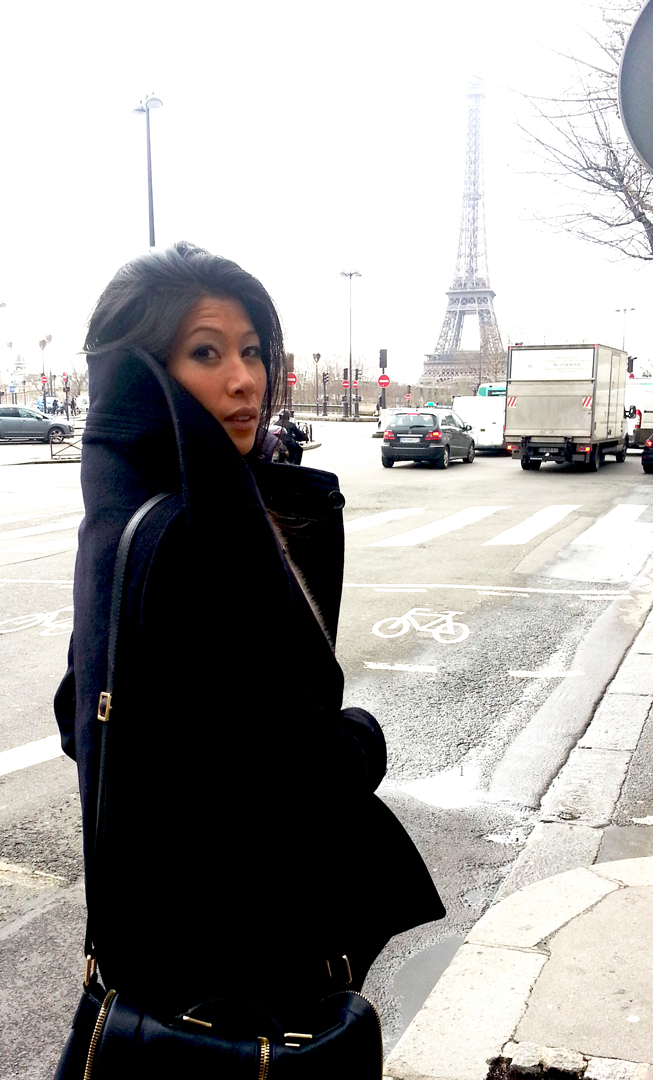 From Paris, we were off to London on a hunt of a different kind. The mission here is one based on finding something incredibly elusive - a spark of inspiration. This takes us everywhere from an exhibit on 19th and 20th Century fashion at the V&A, to shopping Portobello Road and exploring a few interesting vintage shops.
What I love about London is the energy and the creativity. Culturally, it is such a happening city, from the cuisine to the fashion. I think that young British designers have a kind of fearlessness in they way they approach fashion. It might be all about the construction or you might find a designer who has just gone for it and sewn beads on top of chainmail. It's very experimental and daring, yet still wearable.
Making the pilgrimage to RELLIK Vintage on Golborne Road, near the top of Portabello Road is a must-do. And Dover Street Market attracts a cool fashion crowd, with interesting characters of all ages.
If London is the Emerald City, then Los Angeles is what exists at the other end of the yellow brick road. And that was where I was headed next.
While my design team got to return home, I was joining my PR Director in LA for Oscars Week.
I have a boutique in LA and travel there frequently. My visits always put me in a good mood. Maybe it's all the sunshine. I could totally live in LA.
I had been invited out for a few events and as soon as we accepted those, more started coming and suddenly the week was jam-packed. Events, of course, mean walking the red carpet. And as anyone who has ever walked a red carpet can tell you, it can be terrifying, nerve-wracking and make you feel absolutely awkward. "Am I making a stupid smile? Standing up straight? Looking the right way? Wait, what should I be doing with my hands? Why is everyone shouting? Are they saying, 'Get off the carpet lady!' Oh god, am I making a stupid smile?"
But once I'd made it through the flurry of flashbulbs and into the events, I had several really humbling experiences. I was able to connect with actresses who spoke to me with great sincerity about my collection. Now, as a designer, you sometimes exist in a bit of a bubble (not like Glinda's bubble - that would be a much cooler bubble to be in). When you see a celebrity has worn one of your pieces, it's easy to think "Well, that's just something her stylist picked out for her. But she doesn't really pay attention to who designed it."
Well, my bubble was popped! I loved hearing the feedback and knowing these ladies had embraced my designs. At one party, the lovely Amber Heard told me that her friends were one step away from staging an intervention to get her out of my cashmere boyfriend sweater.
So, I'm not going to lie. There is something to be said for being recognized in reverse. I know some people might think it's somewhat superficial to admit, but it's very gratifying to know that people are responding to your work and nice to get out of that bubble.
Though I do love to travel, I will admit that by the end of this go-round I was tired of packing and unpacking, just to be packing again. You have to be so strategic about what you take, especially when going from climate to climate. And while I bring along some personal items to give me my creature comforts (a cashmere blanket, a scented candle and a silk pocket square belonging to my boyfriend), a hotel is still a hotel. And I miss my stuff! So, while I still haven't seen the original movie, I have to agree with Dorothy, "There's no place like home!"