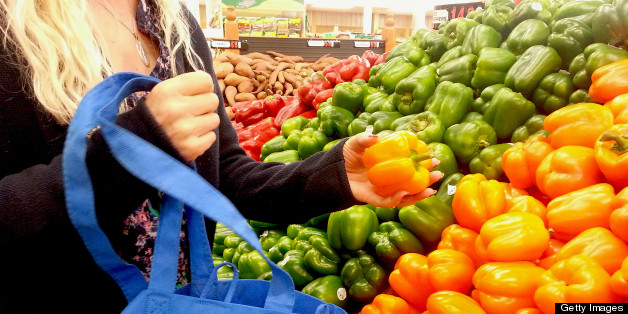 There are more than 1.5 million individuals in L.A. who are eligible to receive food stamps, according to a study conducted by the California Food Policy Advocates, but it's believed that fewer than half that many people actually participate in CalFresh or SNAP, also known as the food stamp program.
To further awareness about the program, a "Follow that Chef SNAP Challenge" will take place on April 27th. The event kicks off at 9:00 a.m. at the Santa Monica Farmers' Market. I've been invited by Clemence Gossett, co-owner of The Gourmandise School, to participate, and I look forward to sharing my insights about shopping and cooking on a food stamp budget. The event is a collaboration between the Santa Monica Farmers' Market, Supervisor Laura Avery; the Mayor of Santa Monica, Pam O'Connor; author and activist Andy Fisher; Wilshire Restaurant's, Nyesha Arrington and others. The event is designed to give information about the SNAP program and how those receiving or in need of these benefits can maximize their resources by shopping at the farmers market. The morning will include an extensive and informative visit to the farmers market, where attendees will learn how to use SNAP dollars with local farmers. This will be followed by a cook-off between two local chefs using the ingredients purchased on a SNAP budget. The day will culminate with a discussion by a panel featuring Andy Fisher, author and activist from Civileats.com. Fisher works through his writing and activism to create food security millions of Americans who live without access to healthy and nutritious foods. Fisher and others on the panel will discuss how one applies for SNAP services, how to shop on a fixed budget, which farmers markets accept EBT, as well as other useful information about the program and how to best use its benefits.
Hundreds of thousands of families in the Los Angeles area are entitled to SNAP benefits but are not accessing them. If your family might be one of them, this event will answer your questions and lead you to the services available. For more information about this free event, please visit The Gourmandise School of Sweets and Savories here.