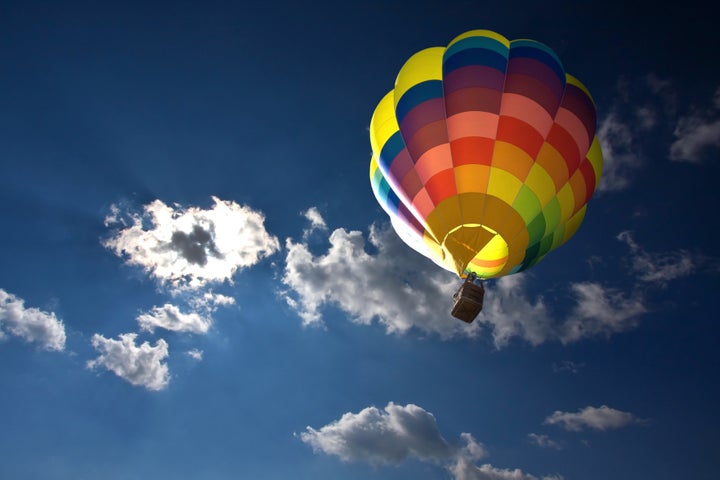 Nearly one year ago I received an email from the producers of Lifeclass, asking if I would like to be in the audience of the final episode of the show's first season. I had to do a double take. At the time my life was coming undone, and I was fighting hard emotionally to keep my head above water. When I accepted that the email was real and not a hoax, I decided to go and open my heart to having a wonderful time. I was going to be in Oprah's audience on 11/11/11. That was special in and of itself.
I spoke with the producer several times before the show taped. I told her my story about divorce, job loss, and parenting a child with special needs. She coached me on asking a question and assured me that I'd have a good time.
That day I met my girlfriend, who lives within walking distance of the OWN Network. She was early in her pregnancy, so I invited her to come with me in the hope that we would both find some needed inspiration. When I arrived, I spoke with the producers and once again I was coached on asking a question. In all the weeks of the show, no audience member had taken an opportunity to ask Oprah a question. I told myself that I would ask only if my heart directed me to do so.
The show was winding down, and Iyanla Vanzant and Oprah were talking to the audience about supporting the network and the work Oprah was doing to bring inspiration and uplifting programming to television. At that time, Oprah was being slammed in the media, and the network was predicted to fail. I recall the audience raising our hands together as a symbol of agreement in prayer for the success of the network. It was then that I heard my heart tell me to raise my hand and ask a question. Initially I hesitated, because Oprah had announced that she had a wedding to attend that evening at 11 p.m. But I thought, "What the heck, she can ignore me if she wants."
I held my hand up for seven minutes as Oprah's eyes scanned back and forth. She was talking to Iyanla and Arianna Huffington, who was also a guest that night. I was the only person with my arm raised so I was not difficult to miss. Finally Oprah said, "Yes, miss, you have a question." I stood slowly and asked, "What should someone do in order to maintain joy in the midst of a very challenging season?" It was then that Oprah shared her wisdom that the sun always shines above the clouds.
Well, she must have truly believed her words, because one year later OWN is starting to carry its own. Oprah and Arianna have just announced a partnership between their two companies. Iyanla Vanzant's show on OWN, Iyanla: Fix My Life, is one of the most compelling shows on television. The Huffington Post has experienced enormous global expansion. The girlfriend who attended the taping with me had her baby girl and is finding her sea legs as a new mom. And I am now a contributing blogger on The Huffington Post and mom.me. At the end of that evening I spoke with Arianna Huffington briefly, and she asked if I would write a blog about the taping. As a writer and life coach my life has been on the fast track ever since.
I'm certain that Oprah's statement to me was not just a metaphor, but true reality for anyone going through a difficult season in his or her life. Even when the sky is filled with dark gray clouds, we can be assured that above those clouds the sun is out. And like a airplane we must keep climbing and ascending until we break through the difficulty. We must climb knowing that we will ultimately reach the sun upon breaking through the challenges. That night Oprah told me her favorite part of flying is to take off on a gray day and to pay attention as the aircraft climbs pass the clouds and she is greeted by the light of the sun. Her words that day have stayed with me. I tucked them in my heart. I decided my short time at the taping of Lifeclass was a sun-above-the-clouds moment. It was my choice to seize it or to focus on the bleak grayness beneath. I've had a year of joy, going about my days knowing that if I keep climbing above the clouds, I'll see the sun shining its endless light and warmth on me.
For more by Monique Ruffin, click here.
For more on emotional wellness, click here.