Most of us are familiar with steakhouses, the vast and opulent dining establishments whose menus are dedicated to T-bones and rib-eyes, Porterhouse and prime rib. We don't blink when presented with a menu full of cuts and côtes, whose sole nod to sustenance of the non grass-fed, dry-aged variety comes in the form of a pork chop. Far less established in the culinary landscape is the fish house. Chef Tenney Flynn -- who was voted Chef of the Year by New Orleans Magazine -- is aiming to change that with his French Quarter flagship, GW Fins, where fin fish and crustaceans vie for top-billing on a menu that is firmly devoted to marine life. Standout dishes include the cold-smoked oysters, which arrive sizzling on a bed of rock salt, seared but mostly raw, a dish that combines showmanship with smarts.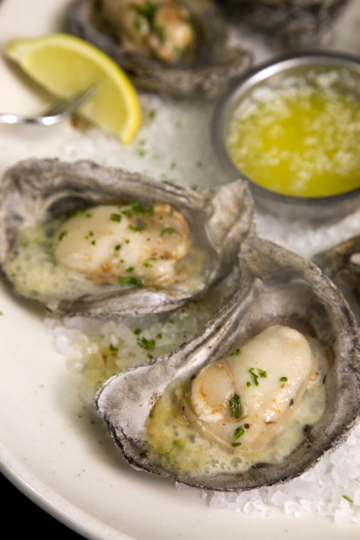 The Amazing Oysters
Louisiana favorites like blackened redfish and pompano have their place on the menu but the cuisine betrays a broader range of influence and provenance. One seafood stew had a base of coconut curry that was more Bangkok than bayou while a glistening yellowfin tuna duo of tartare and sashimi was distinctly Japanese in its preparation.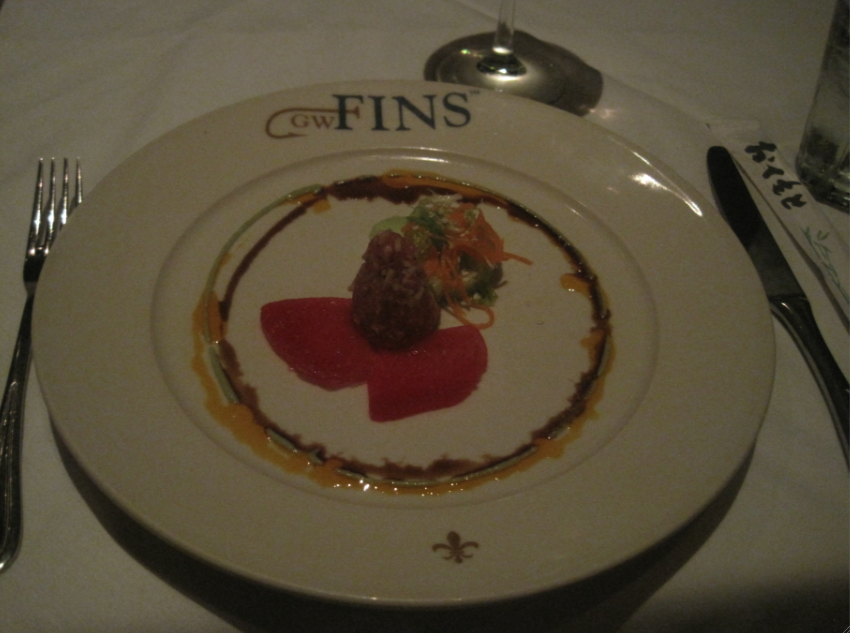 Yellowfin Tuna Tartare and Sashimi
In a town with so many outstanding classic seafood dishes to its name, it takes a certain amount of courage to go global. If you are dead set on trying a knockout gumbo or a stellar shrimp remoulade, you won't go hungry but the overall vibe of the menu encourages a little tastebud tourism. Expect to find Maine lobster, blue crab potstickers and bouillabaisse served just the way it is in Marseille, in a rich saffron broth.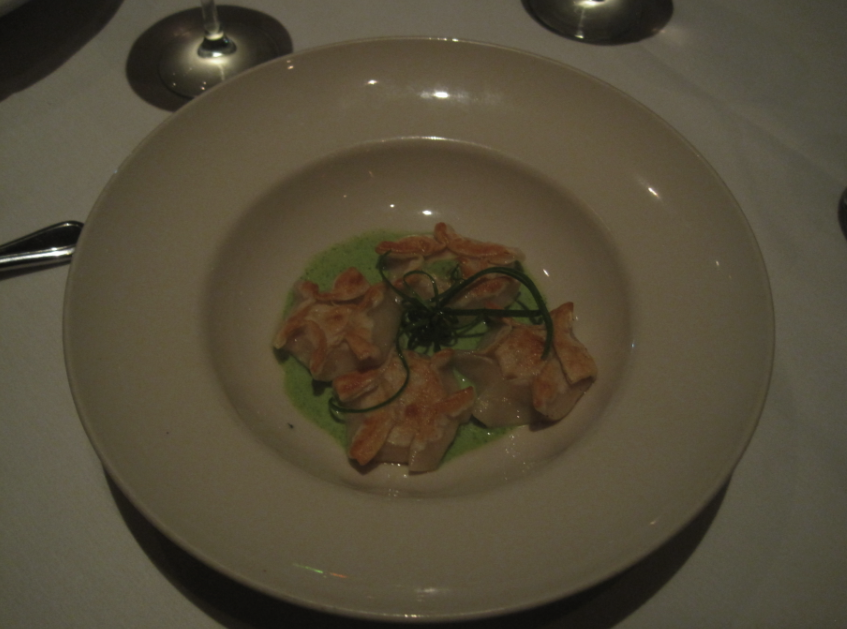 Blue Crab Potstickers in Pea Shoot Butter
Just to note, there are a few dishes on the menu that aren't seafood, to appease the most strictly non-pescatarian diners I guess. Then again, ordering the rib-eye at GW Fins is a bit like getting the fish of the day at Peter Luger: just because you can, it doesn't mean you should.