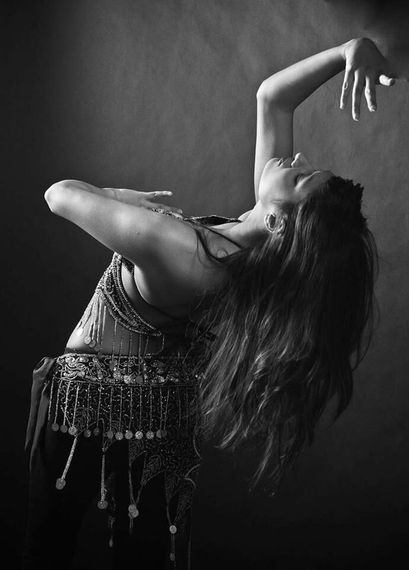 India has an ancient and rich musical history that has found its way into many corners of our planet's culture. From Lata Mangeshkar to Ravi Shankar, Indian music has become imbedded deep within the spirit of musical history. Being one of the biggest and most popular film industries in the world, Bollywood is not only known for its film aesthetics, but also for its signature music. Indian-American recording artist, Rimi, has found a balance between ancient Indian ideals and modern pop music.
Her two records Unveiling and Crossing Over have dominated Indian music charts while her bestselling single, the alluring "Maahiya," led to her headlining a variety of conferences and festivals on multiple continents. Rimi paints a vivid visual palette with sweeping sonic soundscapes that are both mysterious and charming. By juxtaposing Hindi lyrics alongside a few English ones, she has inventively blurred the lines between traditional and modern.
Innovations in pop music are highly sought after in a world of easily reproduced and manufactured sounds. Though humble in tone, Rimi's ethereal voice is romantically powerful, whisking the listener off to a foreign place that is neither real nor fictional, but an elegant blend of both. Behind the evocative tale her music tells is a story of talent, intelligence and determination.
Rimi Basu is the daughter of Indian immigrants from Calcutta turned Washington DC bureaucrats who spent her youth with one hand in traditional Indian culture and the other in popular American culture. While enjoying hip hop, R&B and pop with her peers, she was also trained in classical Indian music and dance at the Indian Language School that was founded by her father. Her multicultural upbringing became a major contributor to her genre-bending style of music.
She eventually enrolled in medical school only to defy all odds and drop out to become a performance artist. Her tenacity and love of both Indian and American music led her to India where she trained with renowned musicians and pundits of Indian music, including Ajoy Chakrobarty in Calcutta at his school, Srutinandan. She then incorporated American pop music, Bollywood sensibilities, classical Indian music and dance as well as her skills in bellydancing into her act, creating an immersive and multifaceted performance experience unlike any other.
Rimi's music is both familiar and innovative, a perfect cohesion of multiple worlds and eras. Her original song and music video "Maahiya" has topped Indian music charts in the Indian pop category and received Bestseller status; she has opened for the RDB Tour in the USA; been a headlining artist at Tie-CON conference in San Jose; opened for the Sonu Nigam India tour; been the headlining artist at Chateau de Fontainebleau in France; was a featured artist at Kennedy Center for "Fusion 2012" and at the Annenberg Center in Pennsylvania. Her list of accolades is quickly growing as more and more ears are hearing her music.
Rimi is not only loved for her accomplishments as a musician, but also for her strength and adventurous spirit. Her ability to identify with several cultures and backgrounds makes her an idyllic role model for all generations. Utilizing the power of music has not only changed her world, but also the world around her.