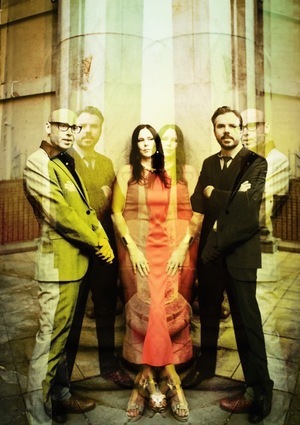 The beauty of America is in the eyes of the beholder. Despite its massive debts, processed foods, poverty and unbalanced government, there is a spirit that America exudes which draws approximately 67 million tourists and up to 900,000 immigrants per year. When you strip away Americas flaws, something all nations have, you are left with a beautiful image of cascading landscapes, sparkling oceans, sunny skies, towering redwoods and snow-capped mountains. In addition to its natural splendor, America has long been a beacon of freedom and opportunity, a bright light in a foggy world of struggle.
The 1960s and '70s painted a Technicolor dream of the American West Coast through its Summers of Love, waxed surfboards, relaxed lifestyles and perpetual sunshine. A place where music was divine, love was free and so was the mind. Emerging from Northern England is The Clear, a Sheffield-based trio whose emotive single "America" is a nostalgic reminder of this Technicolor dream.
Comprised of Chris Damms, Jules Buffey and Bryan Day, The Clear's dynamic is always shifting as Jules and Chris both sing and Bryan plays multiple instruments. Always writing their music together creates a oneness and unity, above ego, which infuses their sound with an authentic and multi-dimensional energy. The group was recently signed with Universal Music's label Rondor Music International who has seen a rich history of artists such as Otis Redding, The Carpenters, Tom Petty, Jane's Addiction, Beastie Boys, Adele, DJ Shadow, Danny Elfman and many more.
When the band's manager, Meredith Cork, presented their single "America" to Lance Freed, president of Rondor, he said that it reminded him of an era and that he nearly fell out of his chair. The Clear quickly began their ascent up the proverbial ladder, recording their debut album and playing live acoustic shows, most notably at the legendary Abbey Road Studio in London.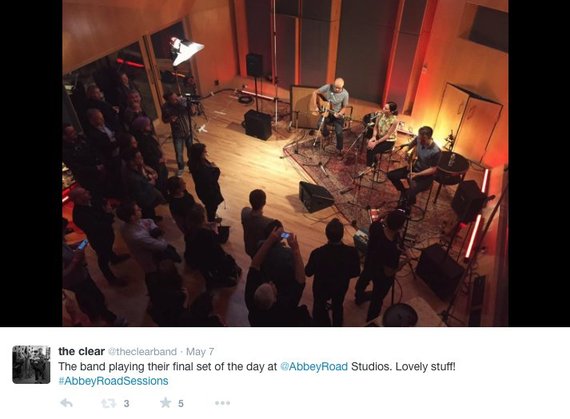 An eclectic blend of styles and songs, their debut album promises to be an evocative experience through a vast spectrum of sounds and sensibilities. Their lead single "America" is already gaining recognition as a poignant song about the depiction of the American dream. Chris Damms described it as "a color-faded memory of a bygone era, a 60s/70s West Coast vibe and a view of America from the media, what we see in the rainy, cold, north of England."
Officially released on July 4th, the music video for "America" is an avant-garde collection of old advertisements and romanticized images of the American dream juxtaposed with an airliner making its descent into LAX. Flashing clips of Ernest Hemingway and billowing flags with a few hula-dancing mice peppered throughout the video sparks a reconnection to a magical era where an entire country began to wake up from a long sleep. The video uses subliminal-style editing to unfurl its narrative through iconic imagery. A very powerful method used by many filmmakers such as Godfrey Reggio with his Koyaanisqatsi trilogy.
The highly acclaimed track "America" has been picked up by Exit 97.7FM WEXT in New York as part of their "Across the Pond" series and receives regular radio play. "America" will be released, appropriately enough, on July 4, 2015 and will be available for purchase on several outlets including iTunes and Amazon.
Haunting vocals drift alongside ethereal melodies as the track "America" takes you on a romantic journey from edge to edge of the U.S. and Canada. The emotive expression of The Clear is not something that can be mimicked. Their passion and love for the creation of music pulls the listener into their world where they are not just creating your sonic journey but also along for the ride. As long as they keep creating, there is no doubt that The Clear's ascension will be meteoric.
Soundcloud: https://soundcloud.com/clearmusic/clear-america
Twitter: @theclearband
Facebook: https://www.facebook.com/theclearband