Making a difference in the national health care reform debate seems like a daunting task, but a few consumers figured out a way to make a splash this summer.
Amanda Buchanan, a wife, mother, and Consumers Union volunteer activist from Weiser, ID held a picnic in the Boise's Municipal Park with friends and family. The local paper came, NPR mentioned it, and the NBC affiliate was there. Why? Amanda was holding a party to raise awareness for health care reform.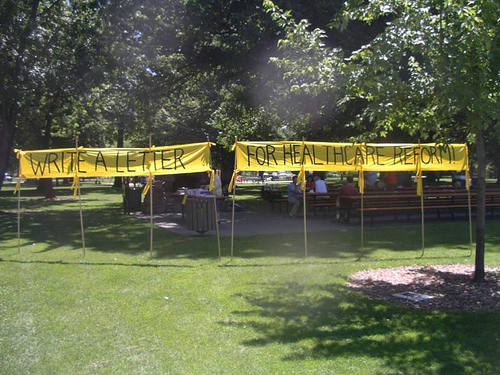 Amanda knows first hand the need for reform. She has juggled the family finances for the past several years to try to make sure they all had insurance, but recently dropped coverage for herself and is now uninsured. Her 3-year-old son has a high deductible plan through her husband Jason's work, their newborn has an individual policy, and Amanda just hopes that she stays healthy.
This summer, starting today, we are offering you the chance to hold a party like Amanda. You can hold one wherever and how ever you want:

Have a coffee group? Bring the kit.


Want to put out letter writing materials at a family reunion? Just tell us how many you need.


Community gathering after church? Great opportunity to ask people to write letters.


Or pop open a bottle of wine and call the neighborhood over.
Just sign up today and we will send you a kit, including paper, envelopes, stamps, pens and letter samples.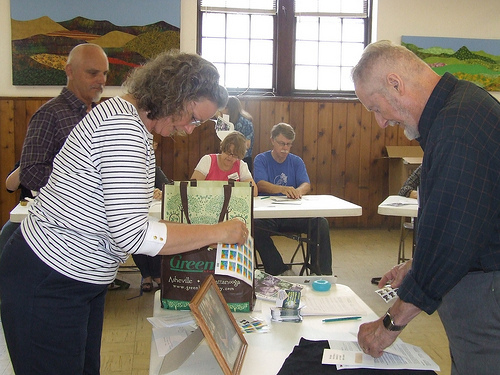 Consumer Reports is known for our unbiased, independent analysis of consumer products and services, and we've fought for decades to get you the best value and the best quality. Health care should be no different. Our campaign, PrescriptionforChange.org, is dedicated to getting each of us the affordable, quality health care and coverage.
For the last year we have been out collecting stories, educating the public about the right reforms, and ramping up momentum all over the country. Now, we are offering you the opportunity to get involved. Sign up to hold a party, we will supply all the materials, you supply the people. Together we can make real reform.
Stay tuned to my blog here on the Huffington Post for more ways you can volunteer and make a difference in your community.