By Deanna Doss Shrodes
Everyone around me spoke of how my life was going to completely change once I had a baby. Although I greatly desired to have children, I feared the change.
My concerns were not unfounded, as every area of my life was indeed, affected. As MotherWoman acknowledges in their "Universal Realities of Motherhood": "Parenting impacts every aspect of our lives; physical, emotional, interpersonal, and spiritual."
When my children were born, I had a strong desire to continue in the various leadership roles I carried, the main one being a vocational minister. But how would I manage to continue in my leadership role in the church as well as my new role as mother - simultaneously? According to most of the people who surrounded me, this wasn't a legitimate consideration.
An interesting phenomenon began when I became pregnant with our oldest son. My husband and I were both staff pastors working for a lead pastor. As my pregnancy progressed, people in the church would come up to me and hug me with a look of sadness and say, "It's been so nice having you here, Pastor Deanna. We've appreciated our time with you."
After several people did this, as if my vocational ministry was in the past tense, I thought, "Is something going on that I don't know about? Am I about to be fired, and everyone else knows it before I do?"
I thought everything was going great. I worked hard, and the lead pastor and I were on great terms. I couldn't imagine why I was about to be dismissed when things were going so fantastic at the church, with the department I was overseeing.
The truth is, it had nothing to do with my job performance. The issue was that people were used to seeing women stop everything once they got pregnant or had a baby. Some seemed to feel strongly that my stepping down from my responsibilities once I had a child was the only right thing to do, especially for a Christian woman and a pastor's wife to boot!
A lot of people were shocked that I kept leading while I was pregnant. I found this expectation with all three of my pregnancies. Many outright questioned the validity of my choice. There were a few women who disagreed so sharply with my choice to continue in leadership, they "blessed me" with certain books to read that they hoped would broaden my understanding of what was appropriate for me, a woman in the child rearing season of life. I was the recipient of a plethora of sermonettes about "seasons" and received admonitions that I'd "never get these years back."
As I wrestled with this issue and prayed about it, I sensed that I was to continue in my church leadership role. It's important to note that I also possessed genuine respect, non-judgment, and support for mothers who made a different choice than me.
Despite the questions and assumptions I received from some, I decided to continue in my leadership role both inside and outside of the home. At the time of this writing, our oldest child is 24, and I have served as a pastor for the past 26 years.
Often, the journey was an uphill climb, with little support. I was willing to do whatever it took to continue in church ministry, but sometimes it required every last bit of energy I had. One of the principles of MotherWoman is that mothers cannot give from a depleted source. In hindsight I now see that I often did give from a depleted source and it is only the grace of God that our family has fared as well as we have. I am so thankful there are more resources for mothers today, to address their emotional, mental, physical and spiritual needs so they and their families will benefit.
Particularly during my children's elementary school years, I felt like a square peg in a round hole. I knew of few women in my field who made the same choice I did, and I came to understand why. Very little to no tangible support or resources existed for a mother of young children who was simultaneously serving as a full time vocational minister.
A lot of changes have occurred in the world, including the ministry scene, over the past few decades. But some changes are still slow in coming. This past week I had a conversation with a lead pastor of a large church. We were talking about his staff and the portfolios each carries at this time and I asked about how a female pastor on his staff is doing. "Fantastic!," he said. "But things will shift soon."
"Why is that?" I asked.
"Well, she and her husband are trying to have children, and as soon as she gets pregnant, of course she'll step down..."
"Did she say that?" I asked.
"Well, no....but you know how it goes..." was the response.
It seems assumptions are alive and well, at least with some.
Are these assumptions really such a problem? Yes, including, but not limited to, at least three ways:
First, assumptions hurt a woman's progress. If a woman's decision to work outside the home after having children is deemed an inappropriate choice, certainly no effort will be made to retain her as an employee if she pursues the choice to continue. Nobody helps somebody do something they don't believe in, to begin with. Without reform in this area, women's vocational callings may go unfulfilled for a long season. If a woman makes this decision for herself - fine. But what about those who do not?
Second, assumptions hurt organizational progress. If it is assumed that pregnant women or mothers of young children will step down from all other responsibilities but those in the home, there is no initiative to work for reform in family policies. This hurts work environments everywhere - current and future. The result of this assumption means that some organizations lose their sharpest staffers.
Third, assumptions hurt world progress. What breakthroughs may be missing in our world today, that may have occurred if women were met with a more supportive work environment?
In the Christian world, things are often said to placate women struggling with such decisions, like: "You may be laying down the call in this season of helping others outside your home, but you've picked up the most important calling a woman can fulfill!"
What can compare to mothering? Nothing. It is a high calling. And yet, some Christians may have never considered that a Godly woman can move in multiple, not exclusive callings. In fact, the Proverbs 31 woman who is so often referenced as the model Christian woman, had many things going on at once - including buying real estate, selling linen, and ministering to the poor.
Finally, when have assumptions ever been a good thing?
You know what they say about assuming...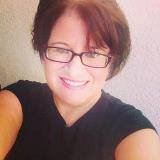 Deanna Shrodes is a pastor, writer and conference speaker who writes at deannashrodes.net, Adoptee Restoration, Lost Daughters and Adoption Voices Magazine. She is a contributing author to Chocolate for a Woman's Courage, Lost Daughters: Writing Adoption from a Place of Empowerment and Peace, Adoption Reunion in the Social Media Age, and the author of the book Juggle: Manage Your Time, Change Your Life. She and her husband of 26 years make their home in Wesley Chapel, FL and have three children. On her day off, she lives in her pajamas or rides her bicycle, though usually not at the same time.