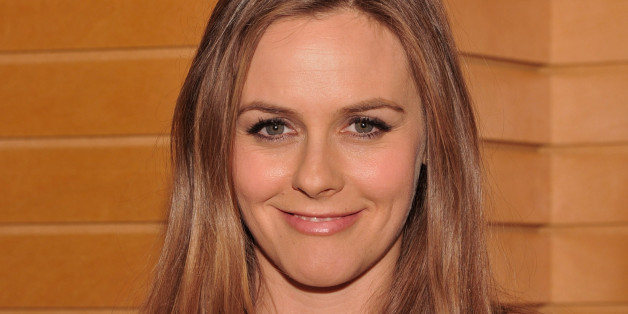 By Amy Mager
Actress Alicia Silverstone has written a parenting book, The Kind Mama: A Simple Guide to Supercharged Fertility, a Radiant Pregnancy, a Sweeter Birth, and a Healthier, More Beautiful Beginning, in which she espouses, among other things, a vegan diet, pre-mastication (chewing food for the baby and transferring it into the child's mouth) and co-sleeping. According to an AP article by Alicia Rancilio, Silverstone has said, "Everything that's in the book is there to show you why you might want to consider it but never to say you have to choose it, always just to give you information and show you that if you don't choose that, that's totally fine." I don't have a problem with Silverstone's parenting choices or with her decision to write about things she feels passionate about. I do, however, have serious concerns about one particular part of her message.
As reported in a recent article in the The Daily Beast, Silverstone acknowledges that "some women experience the blues after giving birth," but she states that "it's less common among kind mamas" and implies that mothers can avoid postpartum depression by avoiding certain foods. I find this assertion to be highly problematic.
By her own admission, most of the things that Ms. Silverstone writes about are choices. But postpartum depression is not a "choice." I've been working with couples in the postpartum period for over 20 years. I have an MS in Chinese Medicine, including nutritional training, and have seen no research, evidence-based or empirical, that eating a vegan diet can decrease the likelihood of postpartum depression. Perinatal Emotional Complications (feelings and behaviors that cause mothers distress and interfere with their functioning during pregnancy and the postpartum period; can include: depression, anxiety and other symptoms across a spectrum of severity) can strike any woman -- even one who makes careful dietary choices.
When women are under stress, perhaps, for example, from the loss of a loved one, or when women have depression or anxiety before they get pregnant, we want to be mindful of symptoms of postpartum depression. It is important for all women to get adequate postpartum screening. Postpartum depression can show up any time in the first year after a baby is born. There are huge changes in our hormones as we give birth and nurse our babies. While many women do nurse, and the American Academy of Pediatrics recommends that all babies be breastfed exclusively for six months, not all women can. I could, and I did, and I still got postpartum depression with my first child. There was a deep loss in my family right before my first child was born. Getting postpartum depression had nothing to do with my diet (I ate organic food that was locally grown as much as possible at the time).

Screening for postpartum depression includes screening for the following symptoms: feelings of severe emptiness, sadness, emotional numbness, or crying; withdrawing from loved ones and friends; avoiding activities previously enjoyed; intense concern and anxiety about the new baby; lack of interest or difficulty bonding with one's new baby. This is real, and women need help and support in such cases. While diet is a piece of the puzzle, it is in no way the only thing that either causes or remedies the situation.

Opinions are like noses; everybody's got one. But just because someone's is bigger, doesn't make it right, even if that someone is a celebrity. Alicia Silverstone may be a loving mother and an expert on her own life choices and her own child, but she is not an expert on postpartum depression. Looking for the real experts? Try www.postpartum.net or www.ppdsupportpage.com for online support, or (800) PPDMOMS for phone support. And of course, be sure to check out the various resources and information available at www.motherwoman.com.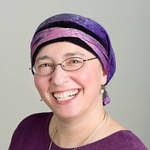 Amy Mager MS, LicAc has been practicing Acupuncture & Chinese Medicine since 1990. She is also trained as a birth assistant, birth educator & lactation counselor. Amy has been published in the book Parenting from the Heart and the magazines "Natural Jewish Parenting" and "Stepping."
Amy lives in Springfield MA with her husband Dan Garfield DC. She has birthed six children, nursed for sixteen years and is grateful for each of her precious ones. You can find her at www.wellnesshousenorthampton.com and on Facebook as MagerHealing.
LIKE MotherWoman on Facebook: https://www.facebook.com/MotherWoman
FAN MotherWoman on Huffington Post: http://www.huffingtonpost.com/motherwoman/