By Kathy Morelli
You'll experience a lot of changes in your personal life during the nine months of pregnancy. Everything from your emotions to your finances will change, and you and your significant other will spend a large portion of this time (using both explicit planning and implicit juggling) figuring out how you're going to parent your little one, who'll work and who won't, and what your family will look and feel like. It's normal for conflict to occur during the transition to parenthood, especially if you come from different backgrounds.
This period can be especially hard on you, as your body starts producing extra cortisol during your pregnancy (and during the postpartum period). Cortisol is the hormone that controls stress, so this could make your pregnancy more difficult than it is for others if your body already has high cortisone levels. The combination of bodily changes and personality conflicts can cause physical side effects, like headaches and anxiety, especially if you have a history of anxiety or depression.
You may wonder, where is the "me" I used to know?
You can take proactive steps to prevent stress from overwhelming you, and the most important thing to remember is that you can (and should) ask those around you for help when you need it. Learning simple (and inexpensive) mindbody relaxation techniques makes a world of difference in reducing stress. Studies show that just eight weeks of a meditation, guided imagery or yoga practice reduces emotional and physical distress.
Working on positive coping mechanisms is a good way to manage your emotions, prenatally and postpartum. Everyone copes with stress differently; everyone develops different coping skills during their lifetime. Research shows that women who develop and use positive coping skills during pregnancy have lower rates of postnatal depression. And it's always possible to practice self-love and acquire positive coping skills -- I call them exquisite self-care skills. Developing self-care skills isn't good for only you -- the work you invest in self-love and self-awareness will positively impact your parenting and your relationship skills.
Of course, never use self-care skills as a replacement for care from a mental healthcare professional, but as a great complement. Allowing yourself to seek mental health care when needed is a form of self-love and can improve self-awareness: a wonderful gift of self-care to give yourself.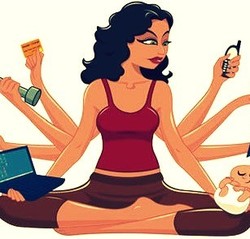 While pregnancy can be tough, the next 18 years will also present you with more challenges than you can imagine... so creating a healthy support system and starting to believe that you are important during pregnancy, will have life benefits. It takes a while to form new habits, so if you practice self-care routinely throughout your pregnancy, it'll be easier to practice self-care after your child's birth. Anything from relationship disagreements to problems at work can add to your stress, so developing realistic expectations of what you can handle on a day-to-day basis is healthy emotion management.
A healthy dose of realism is always a good way to approach pregnancy, parenting and marriage. Unfortunately, today, intensive parenting and the myth of the perfect mom is found in the media and in everyday suburban life. People who are prone to anxiety can get inadvertently sucked into the myth of perfectionism and hyper-mothering.
I remember wondering, should I let my son cry out his dissatisfaction or should I constantly tend to him? I felt every choice a burden. There are such strong messages at these infant parenting extremes. And there are a whole host of parenting "experts" bombarding you with different messages and opinions and their number seems ever-growing.
Help yourself. Practice positive self-care. Find a supportive mothers group such as MotherWoman. Here, women support each other with realistic information. The strong messages in the media about bonding at birth can leave you believing that there is only one chance at a "correct" mother-baby attachment experience. At a MotherWoman group, you will find the truth: that a broad range of safe parenting practices produce securely attached children; healthy human bonds are formed over time, not instantly at birth. Take control of your life and your postpartum experience by allowing only healing messages in. A MotherWoman group can help you find your way as you develop your individualized maternal identity, in a balanced healthy way.
Motherhood is an important life transition; being as kind to yourself as you would to another is a good place to start emotionally. It's an adaptive time, a time of identity changes during which you are also learning the new skills of parenting. Be kind to yourself, practice self-care, get non-judgmental support, learn some relaxation skills and learn to balance your emotions. It's a time of learning and self-growth, taking small and realistic actions, like using positive self-care tactics can improve your daily life. Practice some deep emotional work: look for a strong support network, practice positive self-image thinking and positive self-talk.
I have learned in my own life that self-love and self-awareness are not just words; they are something real to fight for, something that takes effort and has big benefits. I always say to my clients: you are important. Reduce your stress load, strengthen your self-esteem, and you strengthen yourself and your family.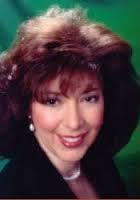 Author's Bio:Kathy Morelli, LPC, is a licensed marriage and family counselor in Wayne, NJ. Kathy specializes in helping women and their families with the emotions of birth, pregnancy, postpartum and in the adjustment to parenthood. Author and blogger, she is the author of the BirthTouch® series of books on motherhood. She writes at her own blog, BirthTouch®, is co-hosting the Postpartum Support International's May 2013 #PSIBLOG Hop, and has served as a Guest Editor for the Lamaze Science & Sensibility blog. Visit her at birthtouch.com and kathymorelli.com
Please consider supporting MotherWoman through its 'Advocating for Mothers' Campaign, which is part of Huffington Post's RaiseForWomen Challenge.