By Christina G. Hibbert, Psy.D.
What is the one thing we need, to discover "success" in motherhood? It's not loving our kids more, or doing more for them, or being a better example, though all of these are important. No, the key to success in motherhood is simple: self-love.
When we love ourselves, we flourish as mothers. This is something I've learned time and again, as a psychologist and also a mother of six. It makes sense if you think about it. When we love ourselves--through taking care of our needs, prioritizing our own happiness, and having compassion when we make a mistake--we are stronger, healthier, and happier. We have more to offer the world around us, including our children. We love more, because we have more love to give. We believe we can find success in motherhood, have a clearer image of what "motherhood success" means to us, and feel more capable of achieving what we envision. We also model self-love for our children.
Why is Self-Love so Hard?
But it's not so easy, is it? Self-love, I mean. In fact, the number one issue I see in my psychology practice--whether they come in for help with anxiety, postpartum depression, relationships, or parenting issues--is a struggle with self-esteem, a struggle with self-love.
Why is it so difficult to love ourselves? I share a few of my thoughts on this in my blog, but the point is, especially as mothers, we struggle to feel our true worth and value. We find it hard to believe we are even worthy of love, and we fail to show it to ourselves. And that can impact our children more than we like to believe.
The Importance of Practicing Self-Love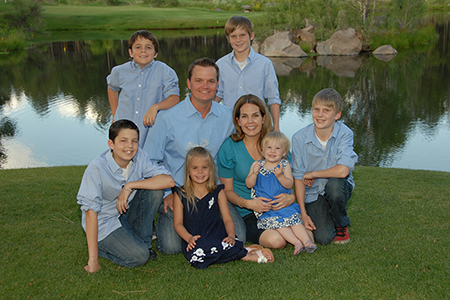 I know this not only as a psychologist who helps others, but also as a mother who has struggled with self-love. I became a mother of six when my sister and brother-in-law both died and we inherited my two nephews, weeks before I gave birth to our fourth baby. We went from three to six kids practically overnight. Even though I was a psychologist who specialized in grief/loss, parenting/motherhood, postpartum depression, and personal growth, this experience hit hard and shook me to my very core. I share this experience in my bestselling memoir, This is How We Grow.
At one point, I was so full of self-doubt it seemed every thought I had questioned my worth: "Why can't I be happy like other mothers?" "Why am I having such a hard time?" "Why does it feel like I'm never good enough?" One night, it hit particularly hard. After months of trying to help my children and family heal, I found myself needing to finally heal, too. In a very low moment, I loudly confided to my husband, "I'm such a failure! I hate myself!" Little did I know my six year-old daughter was listening at the closed door.
The next day she came and asked me why I had said what I'd said. I felt even more terrible. "What kind of mother lets her child hear her say such things? I chastised myself. This was just more proof of the terrible mother I am." (This is How We Grow, p. 352) But I took ownership of what I'd said. I explained how I'd been feeling sorry for not making good choices that day. I explained that I really did love myself; I just hadn't been feeling it in that moment.
It was a learning experience for both of us, and it was an eye-opener for me--that my children might suffer for my lack of self-love. It motivated me to do and be better. To work on self-compassion, to practice self-love.
The Key to Motherhood Success is Self-Love
Work on it I have, and I've helped many others do the same--through my practice, my book and blog, and my free online This is How We Grow Personal Growth Group. Organizations like MotherWoman also encourage self-love. Providing support groups with well-trained facilitators, MotherWoman gives mothers a place to take a time-out for their own needs, to receive support and encouragement, and to show themselves a little love.
I know I am right about this and it is extremely important for all mothers to understand: The key to motherhood success is self-love.
Self-love strengthens us so we can strengthen others. It allows us to fill our own cup, keeping us healthy and strong so we can be there for those we love, especially our families.
Self-love strengthens our relationships--with our children, partners, and everyone else. Self-love precedes other-love. We cannot truly love if we fail to love ourselves. We cannot receive love if we feel unworthy.
Self-love shows our children how to practice self-love, too. Self-love is crucial to teaching our children to be loving, crucial to showing them how to have self-compassion and self-love.
Stronger relationships? Stronger children? And a stronger mother? All thanks to self-love? Now, that's my definition of motherhood success.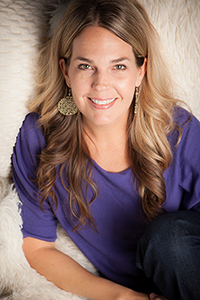 Dr. Christina Hibbert is the best-selling author of This Is How We Grow and a clinical psychologist specializing in women's mental health, grief/loss, motherhood, parenting, and personal growth. Dr. Hibbert is the founder of the Arizona Postpartum Wellness Coalition, a popular speaker, and a writer and blogger. A wife and full-time mother of six, Christina enjoys songwriting and naps, and keeps her heart and home in Flagstaff, Arizona. "Choose to Grow" in self-love with Dr. Hibbert by joining her free, online This is How We Grow Personal Growth Group, and visit her popular website and blog, "The Psychologist, The Mom, & Me," to learn more.
LIKE MotherWoman on Facebook: https://www.facebook.com/MotherWoman