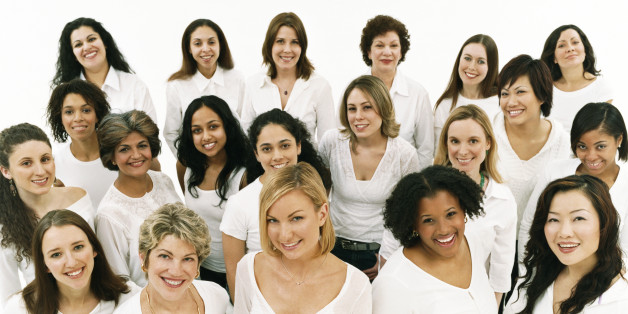 Taraneh Shirazian, MD
Assistant Professor, Obstetrics, Gynecology and Reproductive Science
Director of Global Women's Health
The Mount Sinai Hospital
Most women do not relish the thought of receiving a routine pelvic examination at their annual "well-woman" visit. Now, the American College of Physicians (ACP) has issued a controversial new guideline recommending against performing the annual pelvic exam in non-pregnant women who have no gynecological symptoms that may require medical attention. Is it time to celebrate and cross that dreaded exam off your to-do list? Not so fast, I'm afraid.
Based on a review of evidence presented in published studies from 1946 through January 2014, the recommendation has consistently stated that "harms outweigh any demonstrated benefits associated with the screening pelvic examination." Not everyone agrees, however. In its response to the new guideline, the American College of Obstetricians and Gynecologists says the group "continues to firmly believe in the clinical value of pelvic examinations" -- as do I. I encourage women to continue to receive these exams on an annual basis. To understand why, let's take a closer look at the recommendation.
'Show Me the Evidence'
The annual pelvic exam traditionally is conducted to detect abnormalities of the vagina, vulva, uterus, and ovaries. It is part of an overall physical examination gynecologists perform at the well-woman visit, during which they also address patient concerns and educate and counsel women about health risks and recommendations. In its new guideline, the ACP states:
"With the available evidence, we conclude that screening pelvic examination exposes women to unnecessary and avoidable harms with no benefit (reduced mortality or morbidity rates). In addition, these examinations add unnecessary costs to the health care system ($2.6 billion in the United States)."
The key phrase here is "available evidence." The data the ACP offers in support of the guideline is extremely limited. The few studies they do cite relate specifically to ovarian cancer. From these, the ACP concluded that a screening pelvic exam alone would not reduce the rate of ovarian cancer illness or deaths. The first thing to understand is that the pelvic exam has never been considered a definitive test for ovarian cancer; it is just one test we offer in tandem with several other diagnostic tools. Also, no studies have assessed the benefits of pelvic exam specifically for benign disease, such as its ability to pick up fibroids, cysts, prolapse, genital warts, incontinence, or other conditions. In the absence of such data, I fail to see the wisdom in saying there is no value to pelvic exams in asymptomatic women.
No Value in Pelvic Exams?
In my clinical practice, I have found the opposite to be true. I see many women who don't know that what they are feeling is abnormal. For instance, they could unknowingly have fibroids or cysts and may have grown accustomed to feeling pelvic pain or pressure and do not mention it as a symptom. Consequently, it is only upon exam that I have the ability to detect, say, an enlarged uterus and ask the patient, "Do you feel any pressure? Do you have urinary frequency? Do you notice anything?" Often, she'll say she does, but thought it was normal.
In this way, the pelvic exam also is an avenue to patient education and counseling. It allows women to get to know their own anatomy and become familiar with their individual symptoms, and gives them an opportunity to discuss issues they may initially have been reluctant to raise.
A Shared Decision, Case by Case
While not to be dismissed, evidence of exam-related harms noted in the recommendation (fear, embarrassment, anxiety, pain, and discomfort) was, by the ACP's own admission, based on low-quality studies. Another harm included false-positive screening results leading to unnecessary procedures. No studies, however, evaluated this in asymptomatic, nonpregnant women, to whom this recommendation applies.
Women who do have significant discomfort, pain, or fear related to having a pelvic exam, such as someone with a history of sexual abuse and trauma, should discuss their concerns with their doctor. Together, they can decide what is best, based on the patient's own needs and individual situation; if she is truly asymptomatic, young, and healthy, the negatives of having an exam every year may outweigh the small chance of finding an abnormality.
Limiting Women's Access to Health Care
One of my chief concerns about the new guideline is its potential to limit women's access to health care. Most women now need Pap tests for cervical cancers and precancers every three to five years, and may not come for annual mammograms. If we also tell women we are eliminating the pelvic exam, many may no longer come in for their annual well-woman visit, which plays an important role in preventive care and the identification and evaluation of medical conditions. As noted by the American College of Obstetricians and Gynecologists in its response to the ACP guideline, this annual visit can also feature clinical breast examinations, immunizations, contraceptive care discussions, and health care counseling.
Schedule That Exam
Given such limited or low-quality evidence on the harms and benefits of pelvic examinations in non-pregnant, asymptomatic women, what else is behind the ACP's recommendation? In their view, preventive pelvic examinations add unnecessary costs to the United States health care system, to the tune of $2.6 billion a year. Clearly, the evidence review they undertook in developing the guidelines was part of the "high-value care" movement to identify and reduce unnecessary health care costs by looking more critically at routine tests and services offered. While this is a worthy and important initiative, more high-quality data is needed to assess the value of these exams.
Until more research provides solid evidence to the contrary, I encourage women to continue to see their physicians and get a pelvic exam every year. During the visit, they should disclose and discuss any new symptoms they may be feeling, and have an open dialog about the exam, their annual visits and any other concerns. Doing so will women to understand, protect, and optimize their health.