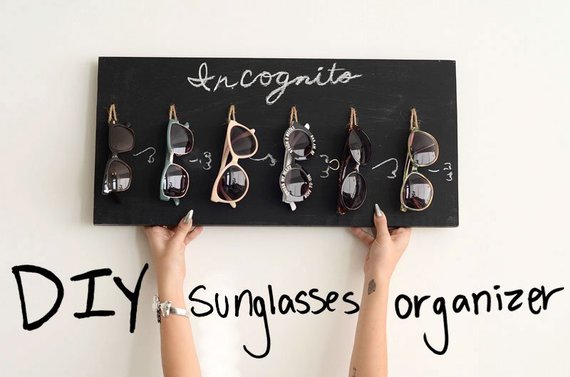 A DIY project to give your sunglasses or glasses a nose to sit on forevermore. Style this project in a vanity area, bedroom, or entranceway!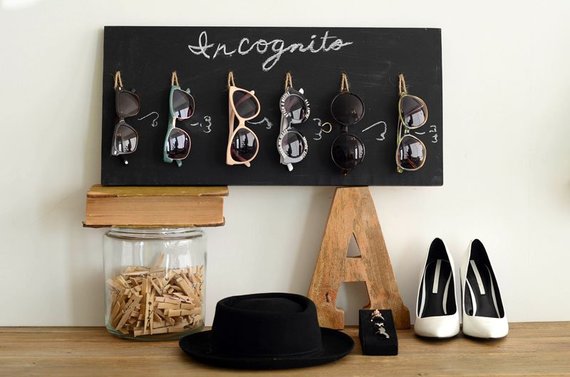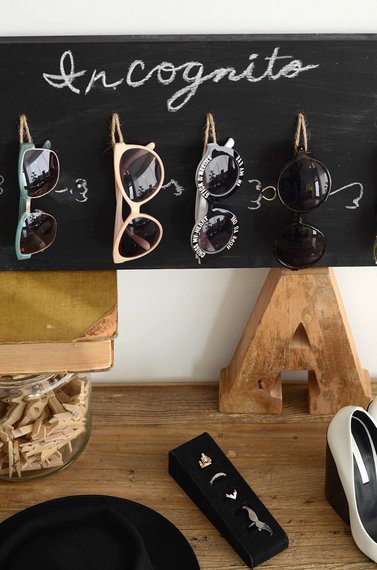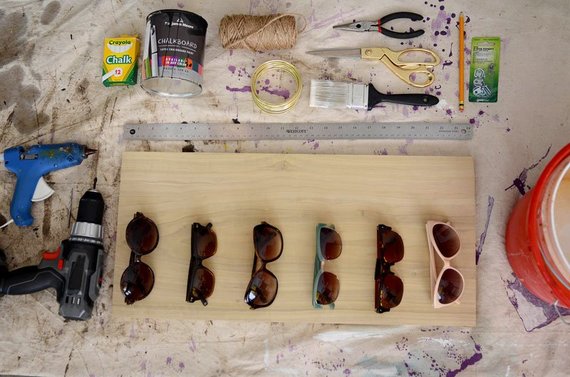 Prep It:
wooden board
hot glue gun
drill and a drill bit larger than your twine
twine
work horse (or buckets in our case!)
ruler
pencil
chalkboard paint
chalk
paint brush
scissors
a rhinestone
wire
wire cutters/pliers
drop cloth
D-ring picture hangers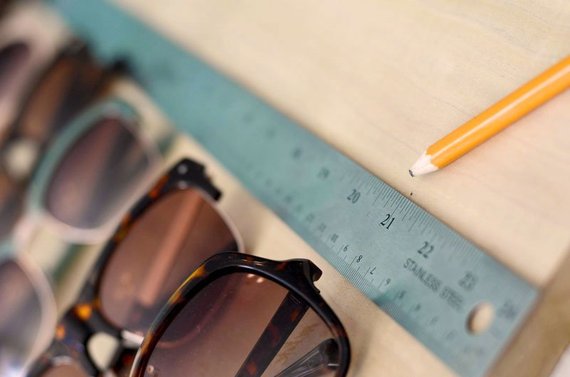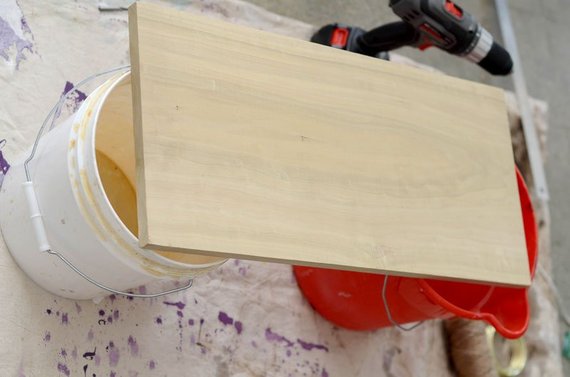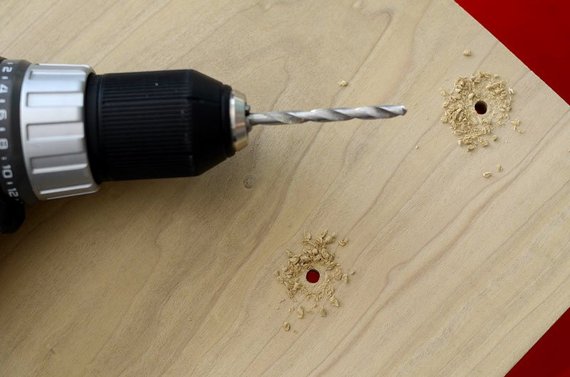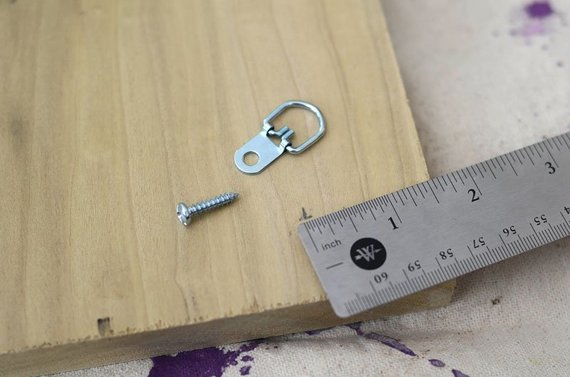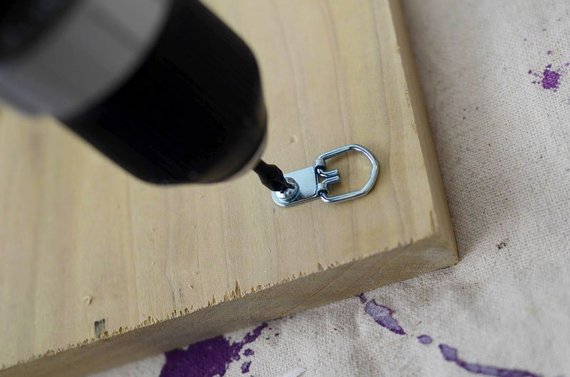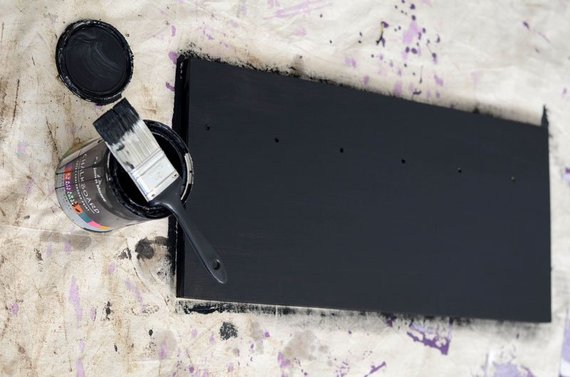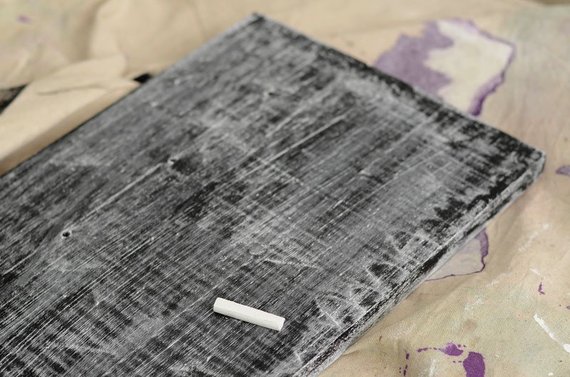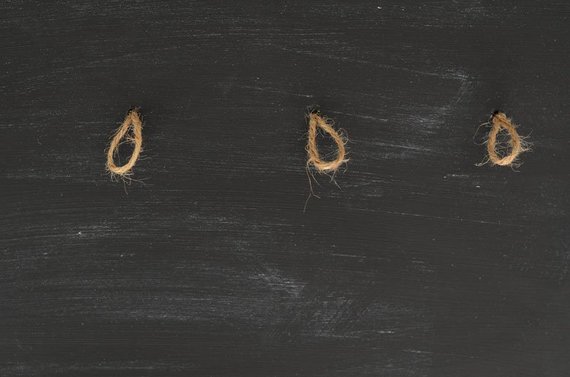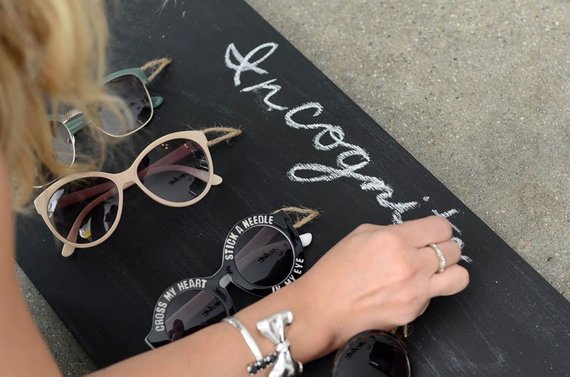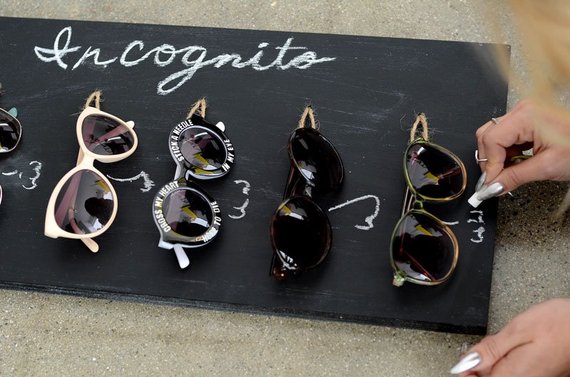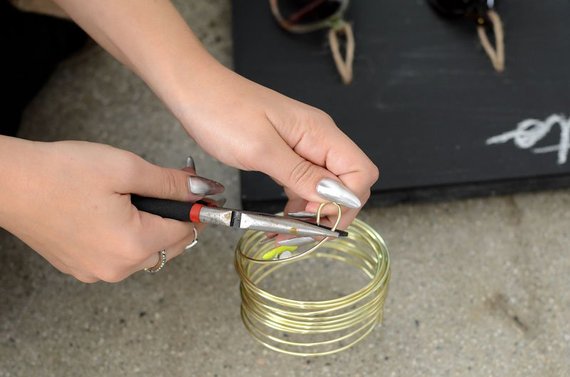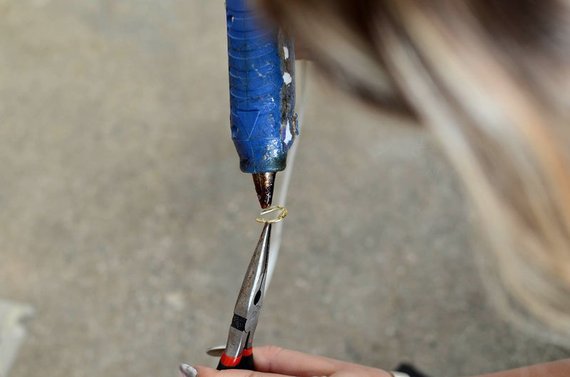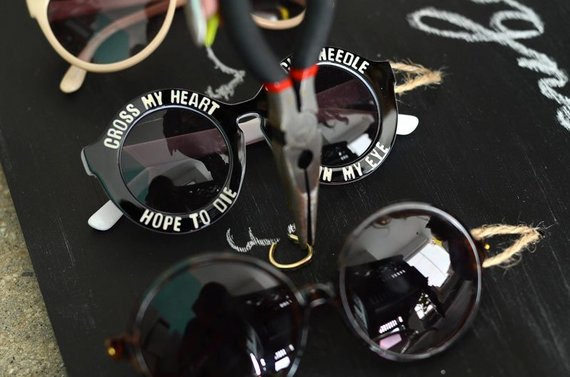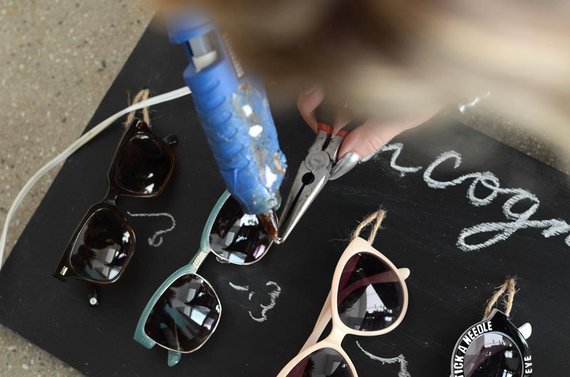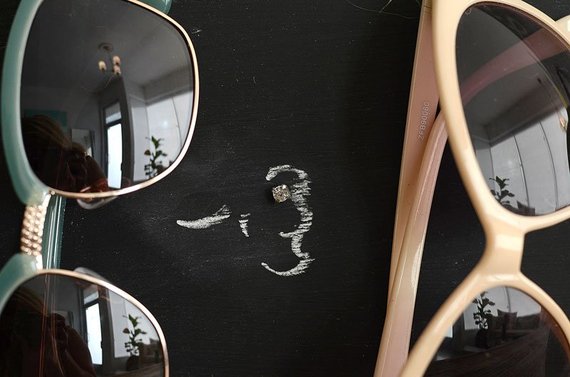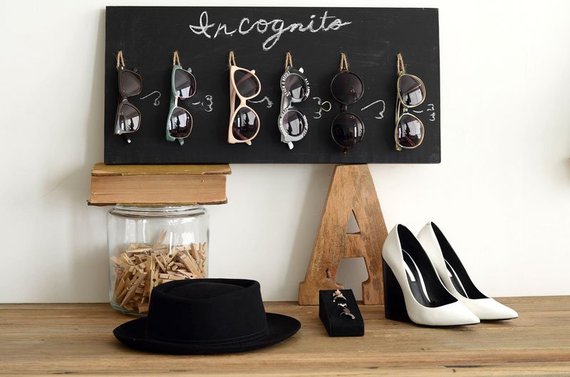 Do It!:
Using your ruler and pencil, mark evenly spaced dots on the wood board where you will drill and thread the twine. (Note where the sunglasses will sit. I started my marks closer to the left side to leave room for my final nose on the right side with 4 inches between each mark.)
Prop your board up and drill your holes - I used two buckets
On the back evenly measure out where you want to screw in both of the D-ring picture hangers, about 1 1/2 inches down and in from the top corners should do the trick
Screw in the D-ring picture hangers. (If you want to prop up your organizer instead of hanging up you can disregard step 3 & 4.)
Apply two coats of the chalkboard paint onto the board and let dry between coats.
Season the board by rubbing chalk evenly over the completely dried chalkboard paint. (This will allow you to erase the chalk completely without ghosting chalk marks.) Erase!
Loop the twine through the drilled holes and tie in the back of the board.
Label your board as you like with chalk - I wrote "Incognito" because that's how I feel when I wear big sunglasses.
Draw on your noses!  Have fun with it and give your noses some diversity. :)
Optional: Hot glue a rhinestone on one of your little noses as a nose ring and shape a small piece of wire into a half circle to hot glue on as a septum nose ring!
Hang or prop up your organizer and display your sunglasses with flair.