Murali Doraiswamy is a Professor of Psychiatry at the Duke Institute for Brain Sciences, USA and a coauthor of The Alzheimer's Action Plan. Antonios Zannas is a Research Fellow at the Max Planck Institute of Psychiatry, Germany. Jacob Roy Kuriakose is Chairman of the worldwide federation of Alzheimer's assocations, and the founder of the Alzheimer's and Related Disorders Society (ARDSI), India.
In a short span of just over hundred years, Alzheimer's disease has gone from being a very rare brain disease to one of the biggest threats to global well-being and economy. How did this happen? And what should nations do about it?
Two factors dramatically altered the landscape. First, beginning sometime in the 1960s, scientists realized that progressive memory loss was not a normal part of ageing which led to a greater recognition of dementia as a disease. Second, the explosive growth of the world's elderly population -- due to longer life spans -- increased the pool of those vulnerable to it.
Today, there are an estimated 44 million cases of Alzheimer's worldwide -- with some 7.7 million new cases every year! If the status quo continues, the total cases worldwide are expected to rise to 135 million by 2050. The biggest increase will occur in low and middle income countries as their elderly populations surge in numbers.
Not surprisingly, the economic implications are massive -- worldwide societal cost for dementia is already $604 billion -- greater than the GDPs of all but the top 17 most developed countries in the world. When you add to this the personal impact on families ($252 billion in informal care cost per the WHO), it is clear that the toll is staggering.
Over the next two decades, much of the economic and family burden of Alzheimer's will shift to the developing world. For example, China's one-child policy means that one child may need to take care of two parents and 4 grandparents -- the so called 1-2-4 problem. The number of older people who rely on others for care is forecast to quadruple in most low and middle income countries from 2010 to 2050 -- with Alzheimer's being one of the main causes for this.

What are the barriers to recognition and care?
Knowledge gap -we still don't know the definitive cause, which in turn has hindered drug development as well as educating the public about the disease.
Diagnostic gap -- In developing nations only about 10 percent of people with the condition in the community are diagnosed, and even in developed nations some 50 percent of cases in the community are never fully diagnosed. Further most diagnoses are made only at a later stage when substantive brain damage has already occurred -- early diagnosis is essential for better planning and treatment development. We also lack simple and accurate diagnostic tests for screening.
Treatment gap -- existing medications have only modest benefits and do not substantially postpone onset or progression.
Care gap -- women bear a disproportionate share of the burden due to lack of supporting resources. Society has not addressed how to deal with this issue given the increasing longevity and massive urbanization leading to geographic separation of the family unit. Further, in nursing care homes, advanced dementia patients are often treated with suboptimal or inhumane methods (e.g. locked wards, physical restraints, sedation) to deal with behavior changes. There are better ways to enhance care without limiting a patient's dignity. For example, national guidelines restricting antipsychotic drug use in dementia led to less use of chemical restraints in the US.
Policy gap -- most countries either don't have a formal national dementia policy or lack adequate dementia care resources. Poverty and lack of universal health care compound the problems.
How can nations solve these issues? Governments and individuals both need to be proactive rather than reactive. The WHO has encouraged each nation to consider developing a national dementia plan. Ideally
such a plan
should emphasize education of the public and medical community, care with dignity, incentivize families to care for their loved ones at home, and invest in research (especially new ideas). The development of more effective treatments will encourage early diagnosis. Adequate old-age pensions and universal health care for the elderly should be essential policy, especially since we know now that many physical conditions, such as diabetes and high blood pressure, damage the brain and impair cognition. At the family level, nations need to plan to provide social and economic support as well as ways to allow the caregiver to take breaks from ongoing stress (e.g. day care for the patient). Nations should not count on science finding a cure for Alzheimer's in the immediate future as it may take five years or fifty. Local non-specialist trained volunteers (similar to volunteer fire departments in many cities) may offer a scalable solution to caring for people in their own home -- which is often more stable, humane and comforting than a nursing home.
Advanced dementia does not take away a person's capacity to love, recognize true affection or enjoy their freedoms. Providing a nurturing environment can help improve their health and happiness. Thus, nations need to also consider redesigning long-term care facilities to meet these needs. For example, Hogeway, a model dementia care facility in the Netherlands, has been designed to mimic almost normal independent living at home -- with no locked doors and where Alzheimer patients can move freely, visit shops, style their hair at salons, or be active in any of the 20 plus clubs (with trained nurses who can intervene if needed). Reports suggest that the residents here take fewer medications, eat better and live happier. The cost is similar to that of traditional facilities. Policy makers in Germany, England, Japan and Sweden have taken note to see how care homes in their countries could emulate these practices.
Social media, such as online caregiver networking portals, can be used to educate caregivers and public through a mix of short modules, interactive case studies and peer-learning. Wearable sensors now allow patient safety to be monitored remotely giving them (and caregivers) more freedom. Online registries can be useful to expedite recruitment for research studies on a scale not possible previously. For example, the Human Cognition Project, an online cognitive evaluation and training platform, has a user network of more than 40 million people, in over 180 countries.

Last but not least there is good news on the prevention front. The field has begun several large prevention trials of new drugs and vaccines as well as lifestyle strategies (e.g. cognitive training) -- and hopefully one or more of these strategies prove helpful. And accumulating research suggests that regular exercise, staying heart healthy (by keeping one's weight, blood pressure, cholesterol, and sugar in check), and staying socially and mentally active, may help protect our brains against dementia. Thus, public initiatives aimed at combating obesity and heart disease could provide a future bonus -- in the form of reduced rates of dementia.
At the recently concluded G8 dementia summit, UK Prime Minister David Cameron, challenged the participating nations that "we meet with the conviction that human ingenuity can overcome the most daunting of challenges". It is time to translate words into action.
 
Figure 1. Projections of future dementia rates in high income versus low income countries (Reproduced from World Alzheimer Report, Alzheimer's Disease International)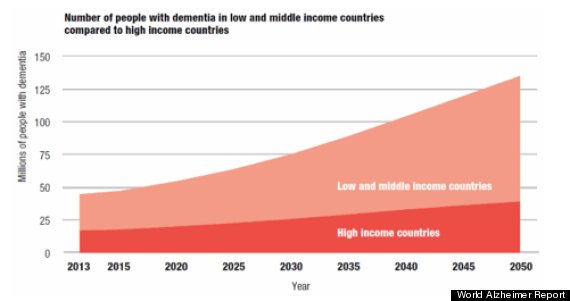 Figure 2. Cost of dementia care compared to national economies (Reproduced from World Alzheimer Report, Alzheimer's Disease International)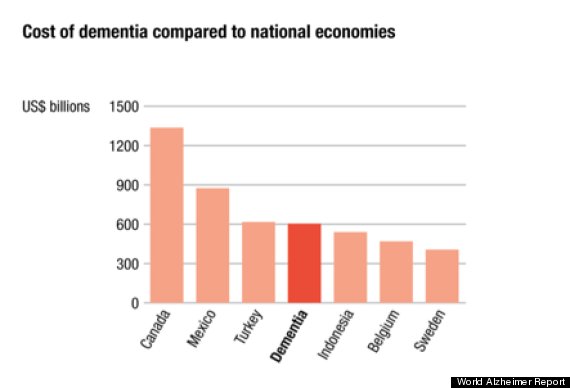 Figure 3. Hogeway, a model dementia village in the Netherlands, where residents can go shopping by themselves. Photo source: KopArt, Amstelveen