Leaving Hawaii can be a tough decision, especially when travel sites like gohawaii.com bolster and entice visitors with comments like, "The fresh, floral air energizes you. The warm, tranquil waters refresh you. The breathtaking, natural beauty renews you. Look around. There's no place on earth like Hawaii." Why would anyone want to leave paradise?
For seven locals who left Hawaii to pursue their dreams in entertainment, paradise was not completely left behind. The takeaways beyond Hawaii's natural beauty, like its values, were what helped these individuals "make it" in entertainment... and essentially in life. Hannah Jun (model featured in Vogue), Ryan Higa (YouTube celebrity), John Paul Fukumae (NBC Universal publicist), Alex Farnham (actor and YouTube celebrity), Shannon Takeba (international fashion planner), Jared Otake (visual effects compositor), and myself (new media producer) share our Hawaii takeaways.
1. HANNAH JUN
Actress, Model, and Host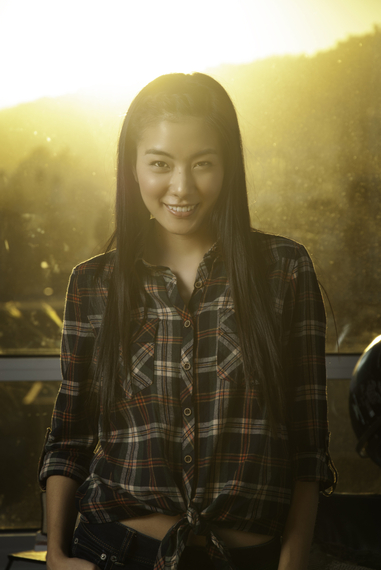 Photo credit: Scott M. Eide
Takeaway: As people from Hawaii we carry the Aloha Sprit so share it when you are on the job, the impressions you leave can carry you to the next one.
Notable Accomplishments:
• Host of Mnet America's "Pop This Way"
• Various commercials and print work for National and International Markets
• B.A. Theater & Sociology, UCLA
2. RYAN HIGA
Partner at YouTube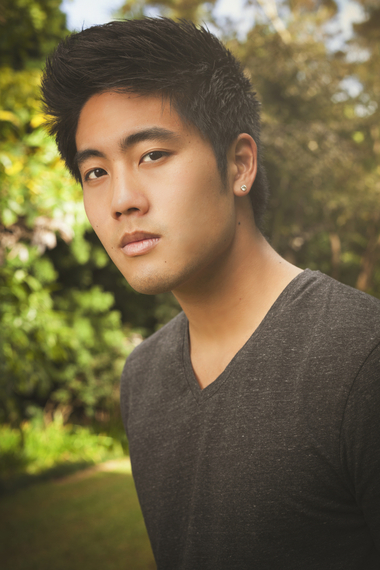 Photo credit: Sue Hudelson
Takeaway: Be cautious when meeting new people. You're not in Hawaii anymore. And also, it's not common to go shirtless in public areas.
Notable Accomplishments:
• YouTube personality with over 10.5 million subscribers
3. JOHN PAUL FUKUMAE
NBC Universal, Publicity
The Always Summer Project, Founder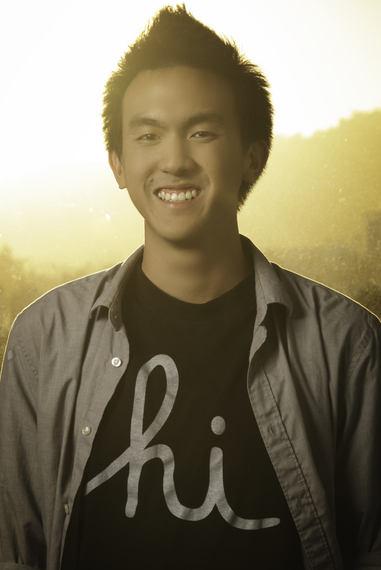 Photo credit: Scott M. Eide
Takeaway: A big part of the Hawaii culture is "talking story." This means sharing experiences and memories with family and friends. The entertainment industry is essentially the same. People create and watch motion pictures to experience content that inspire, bring happiness and teach us about ourselves through storytelling. "Talking story" enables us to build community and conversation with audiences around the world, a recipe for networking and success. Inspiration all starts with a single story.
Notable Accomplishments:
• Founded "The Always Summer Project," a new media network that inspires individuals to discover their own career path with passion and creativity.
• Part of the creative process for pitching & producing a treatment for a new Disney Channel show with Roshon Fegan (Shake It Up) and Haley Kiyoko (Lemonade Mouth)
4. ALEX FARNHAM
Actor and Filmmaker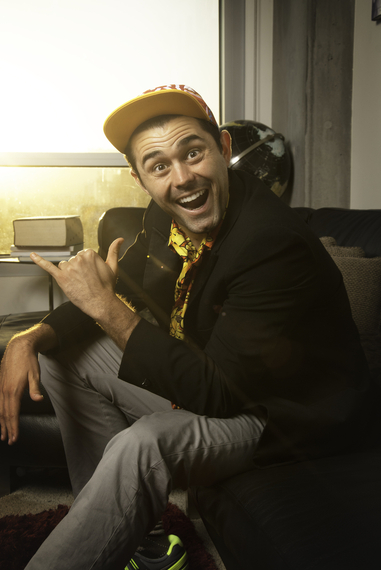 Photo credit: Scott M. Eide
Takeaway: Never forget where you came from and how far you've come. Just because you're not from a big city doesn't mean you can't live out your dreams. Figure out what you want to do, keep that Aloha Spirit up and you'll go places. Life is all about learning. Being from Hawaii, I feel like I have an upper hand because I've already learned what's important in life (being grounded thanks to my Hawaii roots) as well as how to stay focused and how to deal with all the Hollywood hoopla.
Notable Accomplishments:
• Youtube personality with 195,000 subscribers
5. SHANNON TAKEBA
International Fashion Planner at Kimora Lee Simmon's company, JustFab.com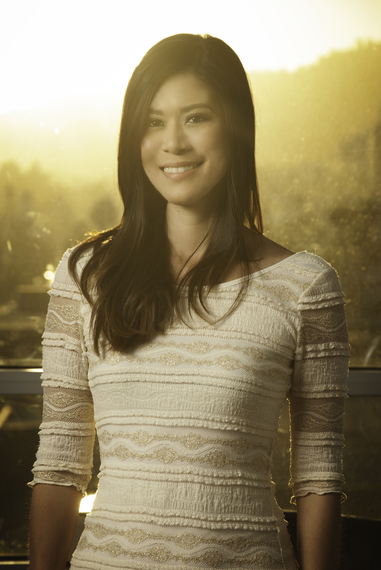 Photo credit: Scott M. Eide. Make-up: Tina Luong
Takeaway: Build a good support system of people that project positive energy. These are the kinds of people that inspire you and keep you motivated towards your goals. That was so important for me since I was taking a big risk in changing from two very different industries: banking to my dream industry, fashion. Having my LA Ohana really encouraged me to keep going and inspired me to never settle for anything less than my dream. Three years later, I feel very grateful for the journey and the people who have supported me throughout it.
Notable Accomplishments:
• Helped facilitate the opening of 80 new stores between fashion retailers Forever21 and JustFab.
6. JARED OTAKE
Visual Effects Compositor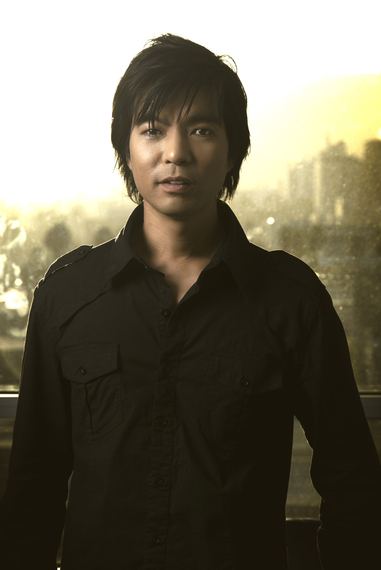 Photo credit: Scott M. Eide

Takeaway: If there was one takeaway from Hawaii that helped me to make it in the entertainment industry in Los Angeles, it would have to be something that my dad told me a long time ago when I was growing up, and that was to never burn my bridges. After living in Hollywood for a few years, I noticed more and more as time passed by that a lot of business opportunities often arose from contacts that were made from my past. For me it's all about building and keeping mutually beneficial relationships with contacts or clients out here in LA. A lot of the times it's not what you know but who you know that really matters in this big city.
Notable Accomplishments:
• Compositor for Film: The Avengers, Titanic (3D version), Captain America, Hansel and Gretel: Witch Hunters, John Carter, Abraham Lincoln: Vampire Hunter, Ghost of the Abyss.
• Compositor for Television: Agents of S.H.I.E.L.D., Da Vinci's Demons, Revolution, Person of Interest.
7. Me
CliqueNow, Founder/New Media Producer
CSU Los Angeles, Adjunct Professor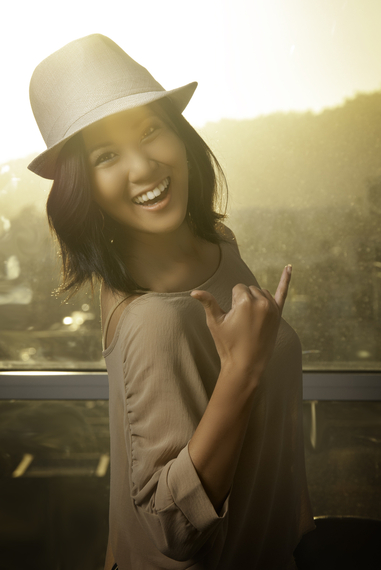 Photo credit: Scott M. Eide. Make-up: Tina Luong
Takeaway: My local high school band director taught me this, "Be a good person first." In every project I do, I reflect on this takeaway. When focusing on only being a good career person, society can only benefit in that one career aspect. But when we focus on being good people, then there are many other ways to benefit society in addition to our career. That mentality has been my foundation. Then to build on top of it, be good at what you do. Finally, be good to those that help you along the way.
Notable Accomplishments:
• Founder of Hawaii's first new media creative agency, CliqueNow. Currently based in Los Angeles.
• Received "Hollywood Foreign Press Association" scholarship for M.A. thesis on incorporating new media in academia
• Produced successful new media campaigns (accumulated over 2.5 million impressions) with artists like David Choi, Justin Chon, and The Fung Brothers for internationally recognized brands (McDonald's U.S.A., THEFACESHOP, 99 Ranch Market)
With Aloha from the mainland,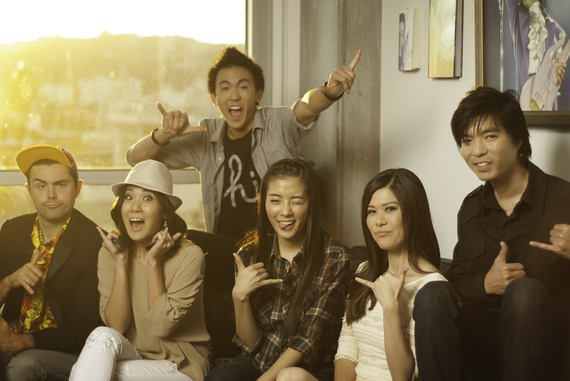 Alex, Mylen, JP, Hannah, Shannon, Jared, and Ryan (not pictured)