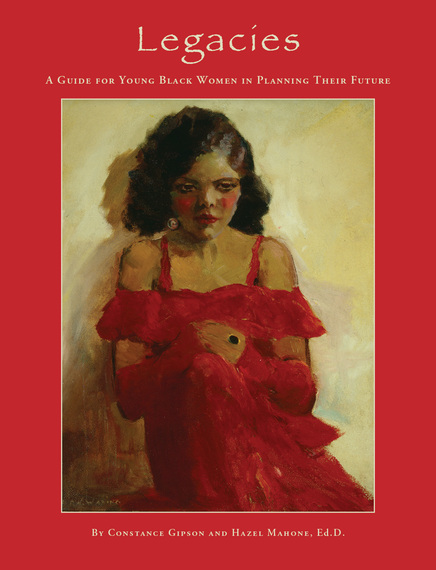 This past month proved to be the most thought provoking for me in more ways than one.

My mother turned 77 and we laughed and joked about how time flies and how it is my turn now to experience the challenges of motherhood and the blessings and rewards that come with it.

My mother was born in Haiti to Haitian parents, and I had always thought our roots were only that of African and French people. But through our conversation, I found out that Spaniard blood runs through our family bloodline as well.

This new knowledge led me to do further researcher and to contact my dear friend Dolly Turner, who gifted me a piece of literature I will cherish and pass onto my children, Legacies, A Guide For Young Black Women Planning Their Future.

The stories in this book are designed to educate and motivate our children of all colors (and even adults) on black heritage, roots and the entire black race.

The book is a combination of stories told by sixteen African Queens and almost forty successful black women. The stories at first seemed almost too fantastic to be true, but the vivid details were so historically sound that there could be no way this was fictional.
A workbook outline is included to help young women develop life skills to help guide them to making decisions that will help them succeed. It serves as a reminder of what great people we are, were and can still be.

The message of the book was deliberately told in the most fascinating way I couldn't put it down. I was mesmerized, fascinated, awed and inspired. My curiosity got the best of me and after some fact checking, I decided I must speak to the ladies, the elders, the voices of wisdom involved in the book.

Those who know me personally know the challenges I face parenting my young adults, young adults who still need guidance. They still need love, encouragement and a certain sort of reminder of their greatness.

Our children are bombarded with materialism, status, and the quest for financial wealth as though these things alone will bring them peace and happiness. As a mother, I can say all the right things to my children, prove it, and get God himself to speak to them, and it still wouldn't be enough for them to accept my words.

How does one cope as a parent with this constant doubt? How do we address the questioning from our children when the pressure is on when we hold dear their best interest in mind? How do we get through to our beloved ones?

There is no easy answer. But one thing I am learning from reading this book is there are many people within our community that genuinely want to help our children and promote their journey to final destination. These individuals want to see them succeeded.

The book was designed from an educator's point of view as both authors were teachers. They were working to create curriculum for class at a women's prison. They worked with young girls that lacked self-esteem, pride and those who thought they had no other options in life. The women saw firsthand how the system had failed these young girls and they found it devastating to watch them grow into womanhood behind bars without hope for a better future.

Parenting is a labor of love, dedication, commitment and selflessness. So for those that have successfully completed that journey in their lives and have the pleasure of watching their children enter into the role of parenting themselves, they can give positive, encouraging insight to us parents that are still going through it. And we welcome their wisdom.

I encourage you to pick up this gift of literature to share. "Legacies, A Guide For Young Black Women in Planning Their Future" is written by Constance Gipson and Dr. Hazel W. These women have opened our eyes to the beautiful and fascinating stories of successful women while tracing their roots back to Africa, before American slave history destroyed our pride.

This is a book that needs to be gifted not only by grandmothers, mothers, aunts, fathers or beloved family members, but put in front of administrators at schools so that if can be incorporated into school curriculum.

Beverly Bond, creator of a Black Girls Rock, said something very interesting to me one day when I asked her why she adapted that motto. She explained to me that it is not to say that other girls don't rock, but that our own black girls need to hear it to reassure and remind them of what they can do.

I honor these women who make it their mission to put positive images of women of color toward the forefront to affirm that they too are beautiful and can succeed!
To get your own copy go to : www.legaciesforyoungwomen.org