Why would you pay a design agency upwards of $5,000 for one graphic design, when you can create your own visuals for next to nothing?
Many startups and new entrepreneurs understand the value of using visuals in their marketing strategy, but how many people are actually going to throw five grand at a chance at engagement? I wouldn't.
So before you put all your eggs in one basket, why not test the value of visuals by first creating your own...for free? And if the return proves valuable, then you can invest more with the professionals.
You've probably seen them on your Facebook or Instagram newsfeed, and therefore you're aware that visual quotes are all the rage. In fact, the use of visual quotes has been a proven method for getting more followers on Instagram, increasing engagement with your audience, and driving tons of quality traffic to your business. Many people follow visual quotes accounts on Instagram for a daily boost of motivation.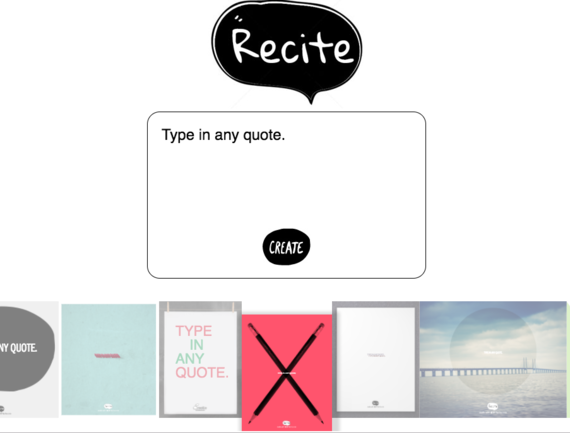 Recite, is a free tool that lets you type in any quote, and auto-generates a great looking visual that's ready to download. You can share it directly vis social media, or download it as an image file. No credit card required.
Venngage: Graphic Design Software
Content with infographics gets 94% more views than content without. Infographics have also been proven to increase time on page, and as a result, boost your blog traffic and SEO rankings.
Most agencies and design firms, such as Visual.ly are aware of the value of infographics, and start their fees at $3,000 for a single design. But if your marketing strategy calls for one infographic a week, you're spending almost $150,000 a year on graphic design!
Venngage is a graphic design software that is completely free to start. There are hundreds of professionally designed templates to choose from and the drag-and-drop interface makes the entire creation process very simple. The premium plans are under $200 a year and allow you to create unlimited graphics.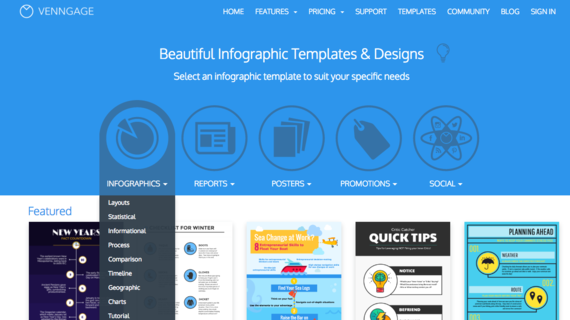 Also note that you can use the code BUSINESS20 to save 20% on a Business Plan.
Whether you need to create a blog header, or an image for Twitter, Pablo is a free tool offered by Buffer. It works similarly to Recite, but there is a bit more room for customization.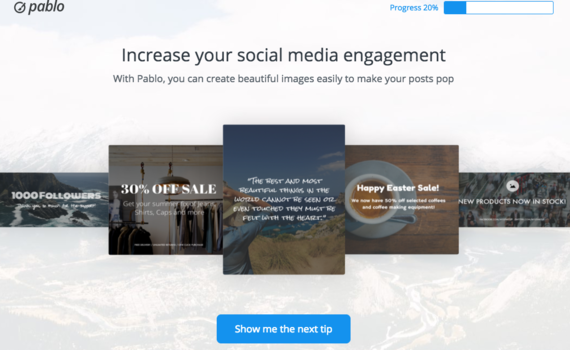 Simply upload your own image, or choose from those offered on the tool, and customize your font so that it fits your brand aesthetic. In a matter of seconds you will have the perfect social media image at your disposal.
If you're a fan of Buzzfeed like myself, you've probably noticed that many of their posts contain some type of humorous chart. This one in particular is a favorite of mine which includes a number of charts for cheese lovers.
Here is a quick preview: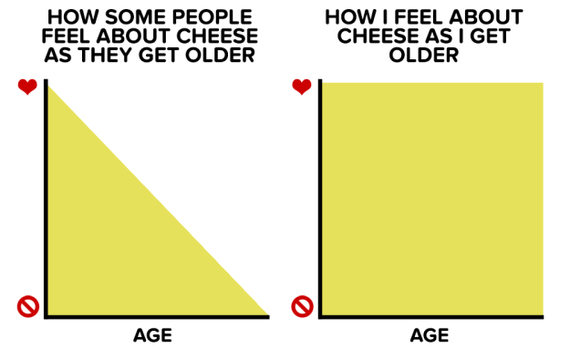 This may not be a particularly accurate chart, nor does it depict any truly relevant data, but I did share it anyway. Why? Because it's simple and entertaining.
If you want to create charts like this one, or perhaps you would prefer to create charts with different statistics, Beam is a completely free graph maker that is stupidly simple to use.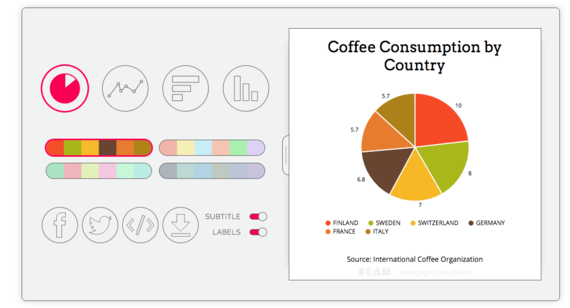 Choose from preset color schemes, chart styles and copy and paste your data right into the spreadsheet. The chart will apply your edits live.
If you're looking for a great library of high-quality photos, as well as professionally curated templates, Snappa is an easy to use graphic editor. Although the tool is not completely free to use, there is a seven day trial available.
What's really great about this tool is that if you're making a visual for any social media platform, you can automatically resize your visuals with a couple clicks, magically.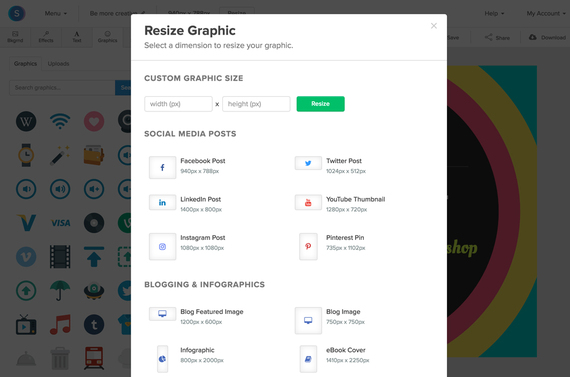 Conclusion
The time of having to depend on someone else to create your blog headers, social media images, infographics, posters, reports and ebooks is over. With the above five tools, creating beautiful graphics can take as little as 20 minutes.