 On being. Being me, being you.
I couldn't understand when I was younger why I didn't really fit in with any group or clique of people that was popular. I felt this more and more the older I grew. The more my personality developed and the more I formed my own opinions about the world, the more I felt this way.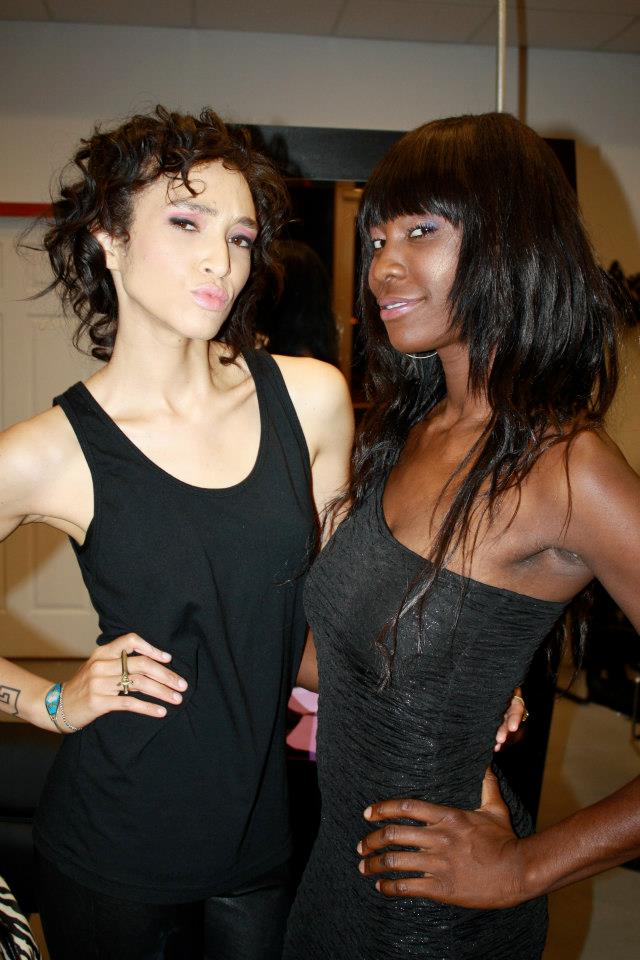 Photo with one of my beautiful fans Phyllis Agu at a cosmetics event in Connecticut.
By the time I reached high school, I felt like a total outcast. When everyone was wearing denim outfits and white Nike sneakers, I started making my own clothes and wearing psychedelic shirts like my hero, Jimi Hendrix. I would paste photo printouts of Jimi Hendrix on the outside of my locker and people would rip them down, but I would tape them back up.
I loved listening to everything that was not popular on the radio with most teenagers. I loved listening to Green Day, Santana, Jimi Hendrix, The Doors and classic hip-hop like Masta Ace. All the other girls were wearing their hair straight and processed. I wore my curly Afro! Then I started dying it all kinds of colors!
I enjoyed going to the museum more than the mall. Perhaps because at the museum I felt fulfilled, whereas at the mall my empty pockets left me feeling depressed. I couldn't afford much of anything, especially the latest expensive trends -- so I decided to shop at the Salvation Army and revamp the clothes I liked most. I believe my economic status definitely helped encourage my creativity and bravery to stand out and be myself!
It was frightening and strange a lot of the time! But I was me, and that was amazing.
It is still a challenge to be myself, in that most people will not understand why I do what I do. That is unimportant. I have spent my life discovering what makes me most happy -- without tampering with the happiness of others. So I will continue doing what makes me happy and I will do it joyously, even when facing ridicule and judgment. I will have courage to continue forward, being myself.
What makes you -- you? Share your story about the struggle to be yourself here at my writer's blog at Naima Mora Online, the Fan Corner. I will share your story with the world!
Also, if you'd like to buy my latest ebook, Model Behavior, you can get it here on iTunes.