The struggle is real when facing difficult emotions such as fear in our lives. But remember these four things -- 1) you are not alone, 2) expressing your difficulty will help you find relief, 3) allowing time to heal is important so be patient and 4) channeling difficult emotions into positive habits or hobbies can be extremely helpful.
So, consider the upside to these four very important tips to help you alleviate your fears and/or difficult emotions:
1. Remember, you are not alone. You are in the company of many others. Putting this piece in perspective will help you feel more human and less frustrated, hopefully, in times of difficulty. You may even be aware of others who face similar circumstances and/or emotions as yours. Connection is a basic human desire, so take comfort in that, and be careful not to blame yourself when you might be down.
Your fears and/or other emotions may be due to a variety of reasons including feeling down to battling cancer to facing financial woes. All of us can relate to at least one of such life obstacles.
That's probably not good enough though, right? You can't wait for happier times, success, and for your worries to all disappear.
Your struggle is personal. It is hard. It causes overwhelming emotions. But, it can become unquestionably easier if you have a person to share your thoughts with and who hears your pain.

2. So don't keep it inside. Express yourself to a trusted relative, loved one or professional, and you'll find immediate and long-term relief. Self-expression is vital.
Whether sharing with a healthcare professional, a family member or a friend, sharing what is on your mind with someone who has time to care for you can be very important. Be honest with the person you are sharing, express yourself to your level of comfort, and be honest with yourself about which emotions are the most hard to face in your time of difficulty. Worry, anxiousness, anger or fear -- watch them slowly be lifted from your mindset, and soon you will triumph over difficult feelings. Make sure you trust the person you talk to, that you feel as comfortable and open with them as possible and that you respect their feedback.
3. Letting time heal can be a powerful approach to any obstacle you face. This will certainly help. While we may be impatient, and this tip may seem unhelpful at first, remember long-term patience is vital. In the meantime, use the other coping mechanisms mentioned below. Don't underestimate the impact that passing time can have. Life is a roller coaster of emotions, so with the right bag of coping skills, you will see the ups eventually outweigh the downs. Allow time to soothe your emotions and let you triumph over your fears and/or other difficulties.
4. Channel your fears or negativity into positive habits and hobbies. Everyone has unique interests, so make sure you have time to enjoy your passions, whether they are exercise (e.g., running, swimming, yoga), music, art, meditation or any other fun interest. We often enjoy our lives more with a positive habit or hobby that shows we are pampering ourselves away from difficulty and into good times. So, make sure to care for yourself with such important and positive habits and hobbies. You can even share in the good times with a friend!
So, while the struggle may be very real, the rewards of the following nine tips, shared before and below, will have you reveling in positivity and good times in the midst of difficulty. Seem unlikely? Try them out!
1. Use the power of corrective thinking.
2. Remember that the next day will come.
3. Remember to use soothing mental imagery when you might be facing a negative thought.
4. Remind yourself of the good person that you are.
5. Remember the power of prayer.
6. Remember you are not alone.
7. Express your difficulties to someone you trust and respect.
8. Allow time to heal your difficulties.
9. Channel your fears or negativity into positive habits and hobbies to make you feel successful and accomplished.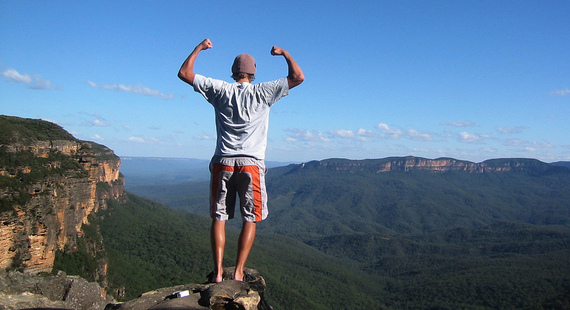 Source/Credit: Expertbeacon