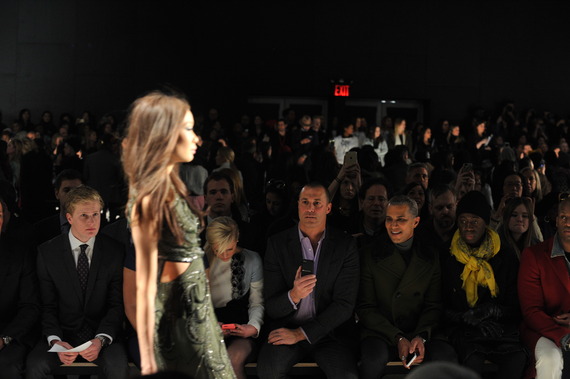 (Nigel Barker, Jay Manuel and Miss Jay Alexander formerly of 'America's Next Top Model' attend Pamela Roland's Fall 2015 Collection)
French women have always seemed a breed distinct; exemplary models of how to live a life lead enlightened to perfect style, food, fun and fair. Maybe you've met her? A woman so effortlessly drawing in aura, she need not hardly try too much in order to steal a gaze.
In her Fall 2015 collection, Pamella Roland taught us a bit about this innate seduction. It was the signature styled Brigitte Bardot bouffants that first signaled Roland was this season inspired by 1970s Paris. The cut of the sleeves, the glimpses of tweed and simple suggestions of skin revealed the uncomplicated glamour and sexy sophistication that is inherent within a French girl's flair. Of rich organza and hand-cut embellishments, Roland presented a full line of pant suits, cocktail dresses, gowns and ended with a finale wedding dress, fit with a feathered overcoat.
Attendees that included Miss Jay Alexander, Nigel Barker, Jay Manuel, DJ Helena, model Julie Henderson, and Miriam and Olivia Nervo, sat in celebration of Roland's line that perfectly bottled the engaging allure of Parisian poise.
-@NanaMeriwether
www.CityLately.com
Pamella Roland, Fall 2015 Collection
(Photos Courtesy of Jennifer Graylock)
Model, Julie Henderson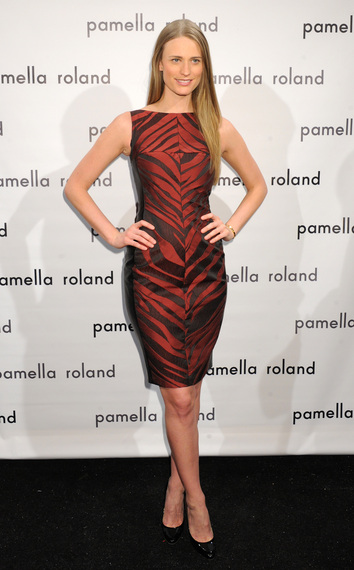 Miss Jay Alexander, Nigel Barker, Pamella Roland, Jay Manuel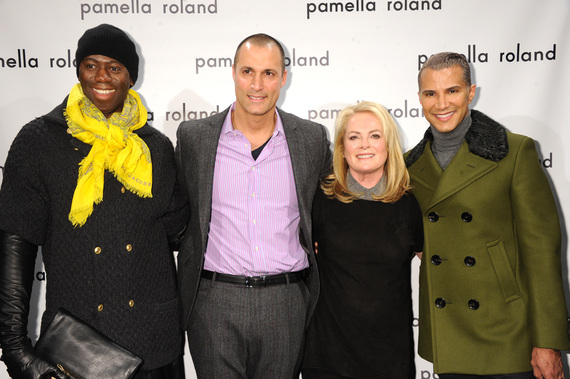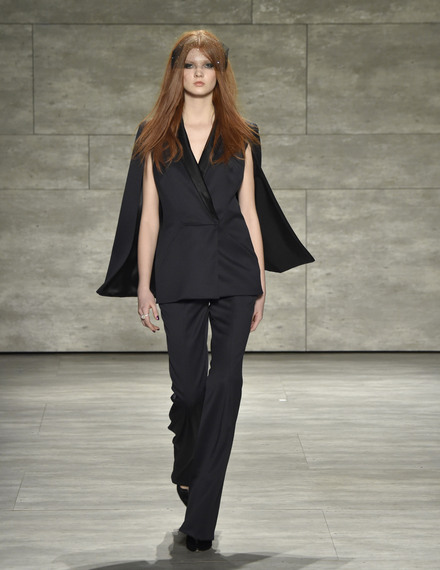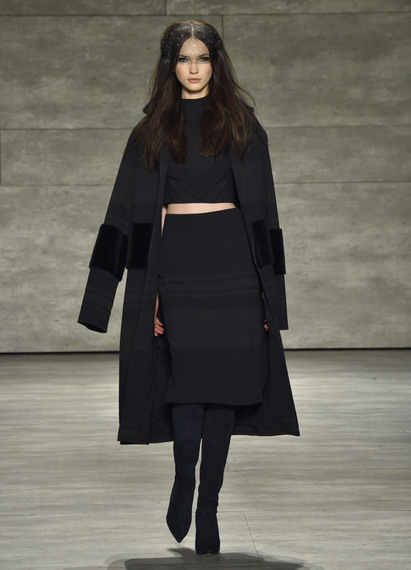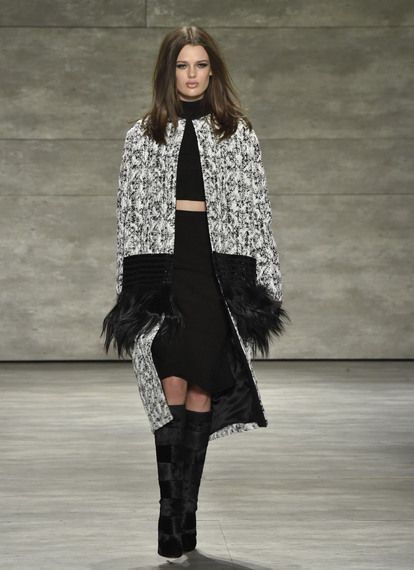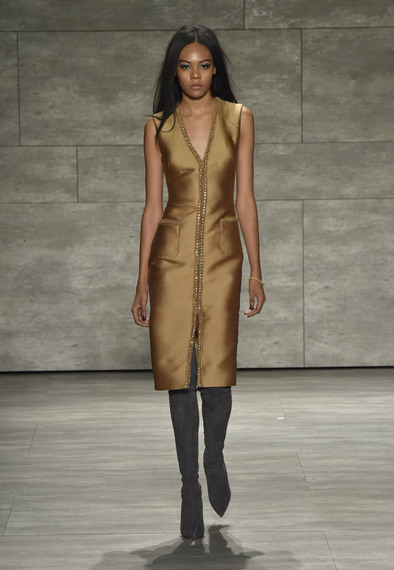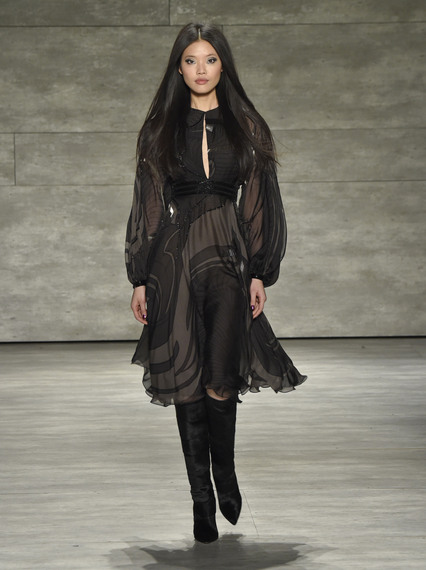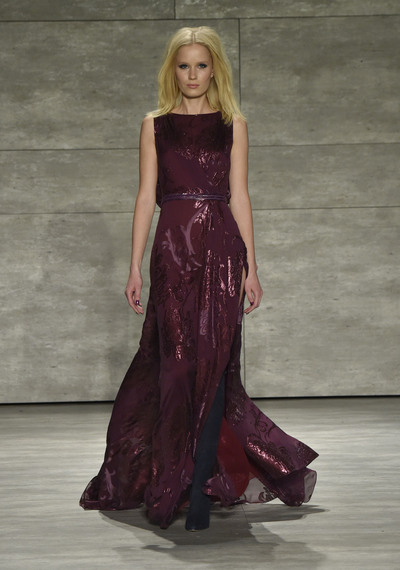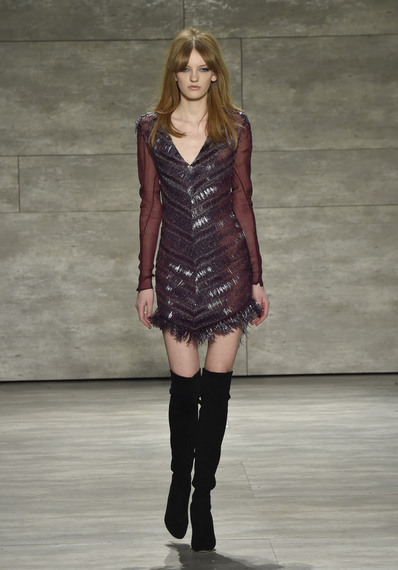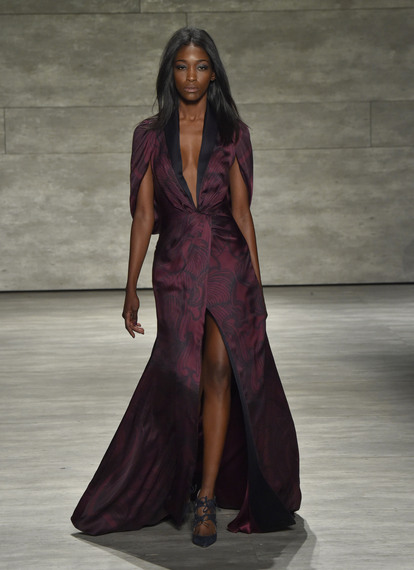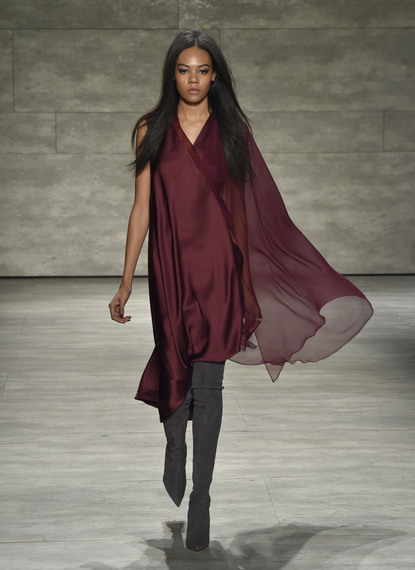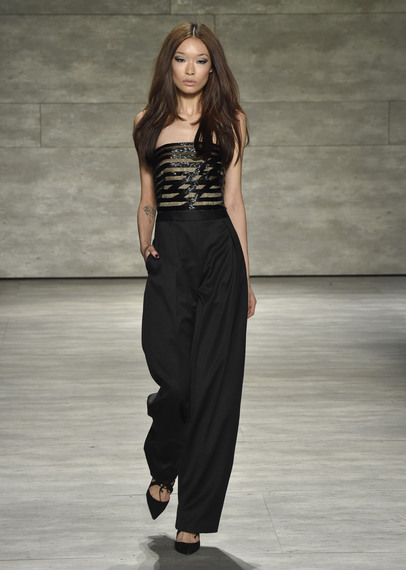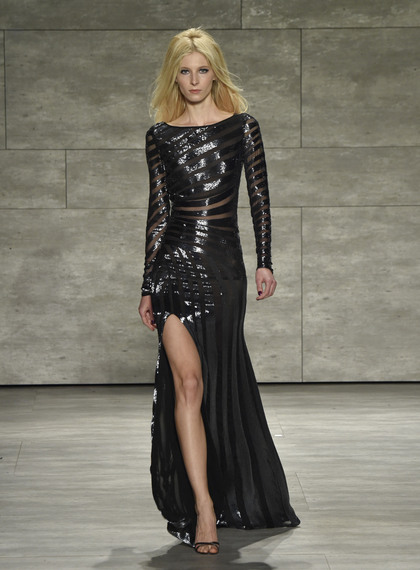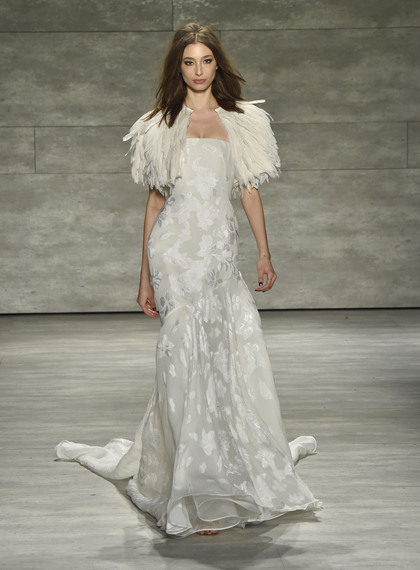 www.CityLately.com