Take a moment to think about everything that goes into a medical breakthrough. It usually starts with someone having a great idea. Then a team of researchers devotes countless hours over months and years to turn that new concept into a reality. If their trial-and-error produces something worth pursuing through clinical tests, the idea then must persevere through numerous layers of review and scrutiny, perhaps even legal and/or political battles.
The dollars involved are staggering. So are the odds.
Then you meet a boy like Rylan Karrer, and you realize it's all worth it.
Rylan is 10. He has freckles, a big smile and a failing heart.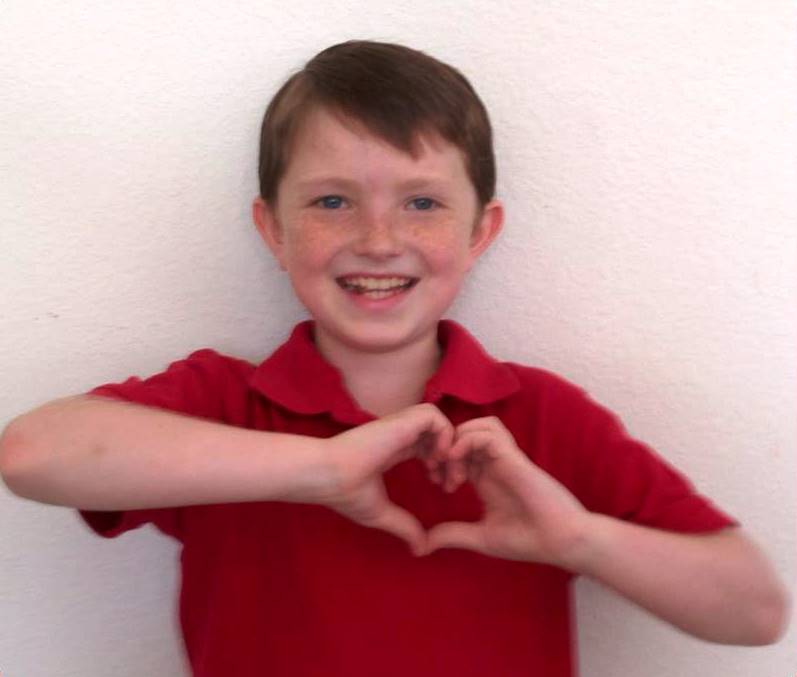 While Rylan is among 83.6 million Americans living with some form of cardiovascular disease or the after effects of stroke, he has a 1-in-a-million condition that prevents the chambers of his heart from filling with blood.
The only solution is a transplant, and that's not easy, either. Beyond the obvious obstacle of waiting for his turn on a waiting list, Rylan needs a donor with his blood type and who weighs within 10 pounds of him.
---
His saga began innocently enough two years ago when his parents, Kristina and Andrew, noticed a few red flags. Rylan was having a hard time keeping up with his baseball teammates. He didn't seem to be growing much, either.
His tonsils were removed in hopes they were part of the problem. Six weeks later, Kristina noticed symptoms of sleep apnea, so she took Rylan to a different pediatrician.
This doctor noticed a heart murmur and ordered an X-ray. It showed that Rylan's heart was enlarged. The Karrers weren't worried, though, because they were told that sleep apnea can cause that.
On Sept. 30, 2011, Kristina and Andrew took Rylan to a specialist in Houston, about an hour from their home in Montgomery, Texas. This doctor suspected something more serious than sleep apnea and called in a pediatric cardiologist. An echocardiogram revealed the real culprit behind Rylan's enlarged heart: restrictive cardiomyopathy (RCM), the rarest form of cardiomyopathy.
RCM can be difficult to detect and often goes undiagnosed. The pediatric cardiologist had only seen it once in his career and knew Rylan needed someone with more expertise. So he personally delivered the boy's file to Texas Children's Hospital in Houston.
---
Rylan went on the transplant waiting list Nov. 8, 2011, more than 700 days ago. Around the same time, friends started an "I (Heart) Rylan" page on Facebook, and Kristina used it to keep family and friends updated.
Their small community of followers multiplied in September 2012 when a family who had lost their son to a congenital heart defect directed their followers to Rylan's page.
Now, nearly 18,000 people "like" Rylan's page. Strangers write to tell Rylan they're praying for him. People with similar struggles have reached out for support. On June 17, a grieving mother made a pledge to honor her son's death with a donation to the Karrers.
Staffers at the American Heart Association's Houston office learned about Rylan's story from the page. The Karrers were invited to share their story at this year's Montgomery County Heart Ball. The crowd was so captivated and inspired that the event raised a record of nearly $900,000 -- including six spontaneous gifts of $10,000 after Rylan's story was shared. Andrew did most of the talking, with Rylan thanking everyone for their support.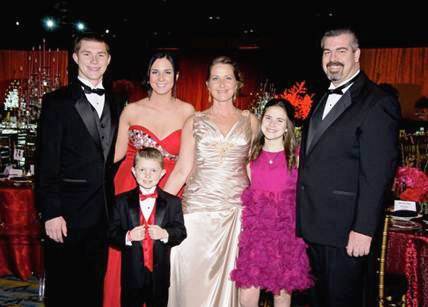 ---
When people ask Rylan why he's in a wheelchair, he likes to say he broke his pinky.
When anyone asks why he wears a mask, he sometimes says he's a ninja in training. (The truth: It's a precaution to avoid germs. If he gets sick, his body would not be able to accept a heart and he would have to be taken off the transplant list.)
Rylan rarely leaves his house. Not even to go to school. But he still attends -- via "robot," a video hookup that lets him virtually attend from the healthy haven of his home. He gets be part of homeroom and other classes with his peers, joins them for lunch and even sings with the choir twice a week thanks to this amazing gadget he's named "Andre," in honor of his favorite football player, Andre Johnson. He works Andre so hard that recently a new, larger battery had to be installed.
"It's lifted his spirits so much," she said. "It's made a huge difference. He feels so much like a regular 10-year-old that he is back to complaining about the amount of his homework. We could not be happier than to have that scenario."
Meanwhile, his family -- which includes sisters Andreya, 21, and Jenna, 12, and his brother Dakotah, 19 -- makes the most of what Kristina calls their "new normal." It includes difficult conversations, such as when Jenna asked how long Rylan can live with his diseased heart.
"'I don't know,' was obviously my answer," Kristina said, "but that heart will come. It will come."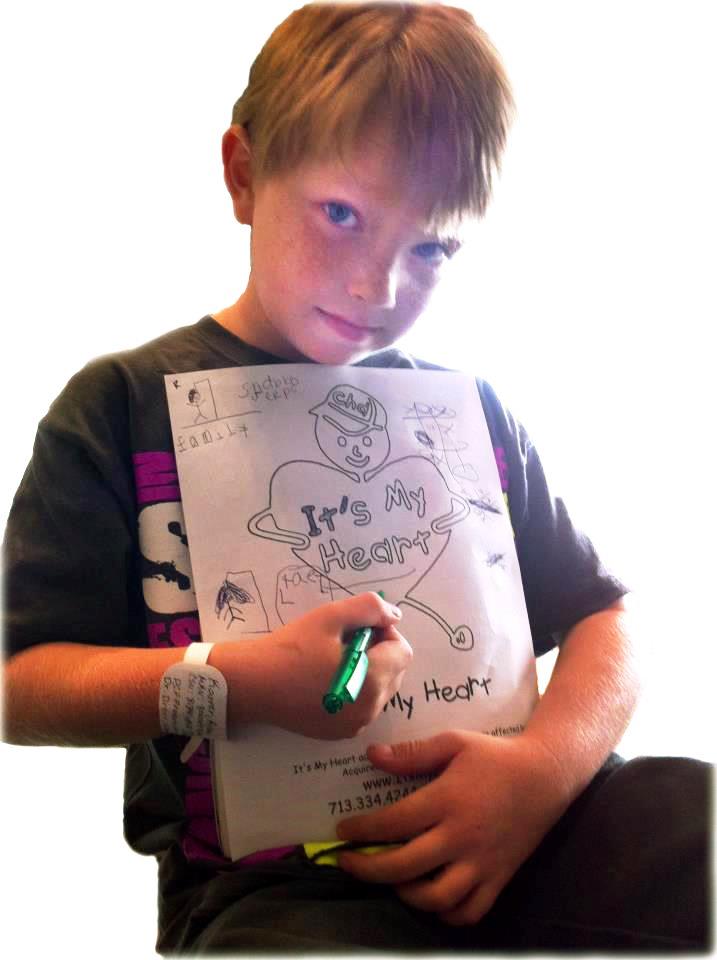 Rylan Karrer will keep fighting.
And doctors, researchers and scientists will keep searching for the breakthroughs needed to treat and hopefully prevent all the forms of heart disease that claim the lives of far too many Americans of all ages.
The American Heart Association is playing a key role in that search. The association uses donations to fund more cardiovascular research than any organization outside the federal government, having invested in excess of $3.5 billion.
Those investments have funded research by 13 Nobel Prize winners and many groundbreaking discoveries that could help Rylan, such as advancements in heart transplantation.
"For now we anxiously await the day he gets his new heart and gets to be a typical kid again," Kristina wrote on her Facebook page on the two-year anniversary of Rylan's diagnosis. "Until that day we will keep smiling and laugh ourselves to the next step on our journey."