The mere mention of the Bee Gees probably fires up the music player in your head, pumping out beats and lyrics you will be humming long after reading this story.
Good. Because it may help you save a life.
A few years ago, a professor was looking for an easy way to teach CPR to his medical school students. Knowing that a rescuer is supposed to deliver at least 100 chest compressions per minute, he sought something they already knew that could help them keep that speedy rhythm.
He'd used the song "Stayin' Alive" in a previous CPR presentation, strictly for the obvious tie-in. He figured he might as well start his hunt there... and he stuck gold. This aptly named song registers 103 beats per minute.
The American Heart Association has supported a hands-only method of CPR for nearly a decade. Once research showed it was virtually as effective as the "old school" style you may have learned long ago, we shifted to promoting this newer, easier version. There are only two steps: call 9-1-1, then push hard and fast in the center of the chest, preferably to the beat of "Stayin' Alive," until help arrives.
"It's incredibly successful and so simple," said Dr. Alson Inaba, a professor of pediatrics at the University of Hawaii's John A. Burns School of Medicine.
The WellPoint Foundation recognized the potential of Hands-Only CPR, and in 2012 launched a nationwide campaign to help teach it to more Americans. With the first week of June being CPR Awareness Week, I am proud to turn this space over to Lance Chrisman, the executive director of the WellPoint Foundation and a driving force in saving lives.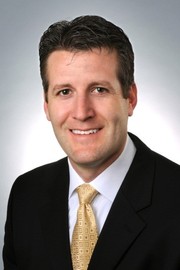 The statistics are startling. More than 400,000 out-of-hospital cardiac arrests occur annually, and almost 90 percent of those people die. CPR, especially if performed immediately, can double or triple a cardiac arrest victim's chance of survival.
Why don't more victims receive CPR? There are a lot of reasons -- but we know that a big one is that people have shied away from learning CPR because they don't want to perform mouth-to-mouth.
But it doesn't have to be this way...
Two years ago, the WellPoint Foundation formed a partnership with an organization that shares our passion for this cause and our commitment to help. Through a $4.5 million, three-year educational grant, we're supporting the American Heart Association in a campaign to bring the lifesaving Hands-Only CPR technique to 100 million Americans. If started right away, Hands-Only CPR can double or triple a person's chances of survival -- and we like those chances.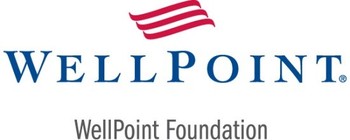 Our Hands-Only CPR campaign is increasing the survival of victims by making people aware of Hands-Only CPR as an effective choice, training them in the skill, and giving them the confidence to take action. In addition to its digital and media components, to date, the campaign's mobile tour has visited 20 cities, training thousands in-person along the way. Last month kicked off the tour's third year, which will include stops in Maine, New Hampshire and New York this spring.
What's almost as much fun as learning to save lives?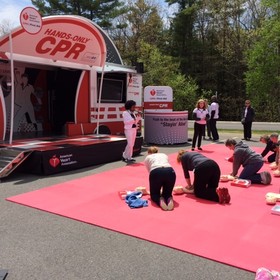 Our friends at the AHA made the connection a few years ago that the beat of the hit Bee Gees song, "Stayin' Alive," is the same rate at which one should administer CPR compressions (at least 100 beats per minute). So not only are participants learning a critical skill in a memorable way; they're also enjoying a little iconic disco music! And if disco music isn't your thing, don't worry. There are plenty of songs with the right rate to guide CPR compressions. This year, in an effort to reach a younger audience, we teamed up with DJ Earworm to create a Hands-Only CPR Mash-Up, mixing multiple more-recent songs to achieve a life-saving anthem that is at least 100 beats per minute.
In recognition of June 1 through 7 as National CPR Awareness Week, I'd like to take this opportunity to thank the American Heart Association for the work that they do to address heart health, and for allowing the WellPoint Foundation to be a part of that amazing and inspiring work. Our Foundation is focused on supporting initiatives that positively affect key areas identified through our State Health Index -- and heart health is a major focus area of our work. As a result, we share a common vision with the AHA, and know that by joining forces, our impact goes further -- and with your help it can go further still.
Take part in CPR Awareness Week by stepping up to learn how to give Hands-Only CPR. You can watch a simple one-minute video at heart.org/cpr, or see the full tour schedule and stop by one of our public training sessions. Once you have learned CPR, share the wealth by giving five people you care about the power to save lives by equipping them to act quickly in a crisis.
Thank you for joining us in this national movement to save lives.