Like many of us, my friend and colleague Yolanda grew up inspired by the life and lessons of The Rev. Martin Luther King Jr. Following the example he set, she devoted herself to helping others.
Yolanda's primary passion was for all Americans to be treated equally, and she actively, eloquently pushed for it. Being African-American, she also recognized special needs and challenges facing her people, and she was a leader of those causes, too.
For instance, in 2006, when the American Heart Association and the American Stroke Association created the Power To End Stroke campaign aimed at helping African-Americans understand that stroke is a major health threat, Yolanda came to the forefront right away. She'd seen the devastating impact a heart attack and a stroke had on her own mother, and she wanted to educate others about their risks and how to minimize them. She became the first national ambassador for our campaign. A year later, Yolanda died suddenly, herself a victim of heart disease.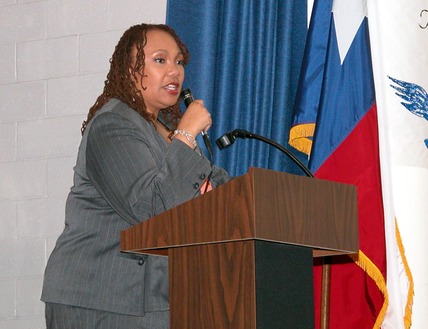 Ever since her passing, the third Monday of every January -- MLK Day -- has even more meaning for me. Because, you see, my friend Yolanda, in addition to all that she accomplished on her own, also happened to be the eldest child of King and Coretta Scott King.
So as our nation celebrates the life and legacy of King, I also pause to recall the precious and all-too-brief time I was fortunate to spend with Yolanda. I especially remember the passion in her voice as she extolled to an audience, "We must reach across the table and feed each other."
Just like many of the battles her father fought are still being waged, the Power campaign Yolanda helped launch remains as important as ever. Because while heart disease is the No. 1 killer of Americans and stroke is No. 4, the risks remain especially high for African-Americans. Consider these grim details:
Nearly half of all African-American adults have some form of cardiovascular disease: 49 percent of women, 44 percent of men.
About 40,000 African-Americans died from heart disease in 2009, the most recent year for which statistics are available.
African-Americans have nearly twice the risk for a first-ever stroke than white people, and a much higher death rate from stroke.
44 percent of African-Americans have high-blood pressure, among the highest rates of any population in the world. Here is the U.S. breakdown by race and gender.
47 percent of African-American women have high blood pressure.
43 percent of African-American men have high blood pressure.
African-Americans, Hispanics/Latinos and other ethnic minorities bear a disproportionate burden of Type 2 diabetes in the U.S.
As Yolanda's father said, "Of all the forms of inequality, injustice in health care is the most shocking and inhuman." The American Heart Association is devoted to greater health equity, making it a bold-faced part of our 2020 Impact Goal: to improve the cardiovascular health of all Americans by 20 percent while reducing deaths from cardiovascular diseases and stroke by 20 percent.
Power To End Stroke continues to make strides. With more than 700,000 participants, every ambassador since Yolanda has made a life-saving difference in their communities and across our country.
Volunteerism is a crucial part of any positive change, and it's another important aspect of this holiday. MLK Day is a national day of service, the only federal holiday observed in this way -- declared, in fact, to be "a day on, not a day off." In this spirit, I encourage you to become active in something you believe in. Any cause you can support will be better off for it; you will, too.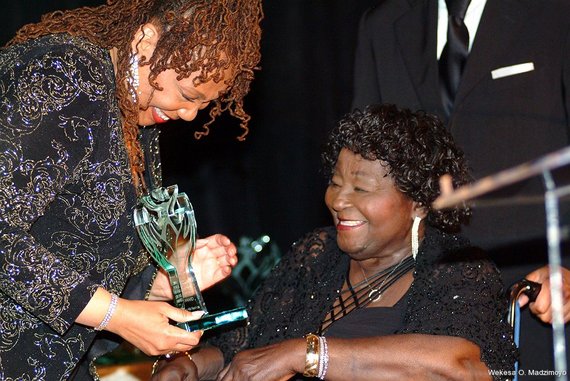 Yolanda King (left) and Mary Ida Vandross, mother of singer Luther Vandross, at the 2006 Power Awards.
If you can do something today, that's great. Better still, use this day to start a long-term commitment to a cause.
Involvement can come in so many ways, from giving money to giving time, from offering your expertise to rounding up friends to attend an event. The possibilities are limitless. So are the opportunities. Whatever you believe in, there's an organization out there that could use you.
We were fortunate that Yolanda chose us. She remains in our heart every day, especially this one.