We hear it far too often: A young athlete collapses and dies, their youth and athleticism proving to be a cruel camouflage for a time bomb ticking within their seemingly-invincible body.
Sadder still is the realization that thousands of more youngsters meet similar fates without warranting headlines.
An underlying heart condition usually is at the root of these tragedies. To best understand what goes wrong, think of a device you've owned that turned out to have faulty wiring; it was working as expected until giving out prematurely and without warning.
In a heart, this is known as sudden cardiac arrest. While that term and heart attack are often interchanged, they are actually quite different. Here's a simple explanation:
A heart attack is a circulation problem. A coronary artery (which is like a pipe carrying oxygen-rich blood to the heart) becomes obstructed and needs to be re-opened right away.
Sudden cardiac arrest is an electrical problem. That faulty wiring triggered a short-circuiting that stopped the heart from pumping, requiring a jump start through CPR or an automated external defibrillator (AED).
So, what can we do about SCA among the young?
Can we provide more people with the knowledge and tools needed to respond in those frightening moments when it goes out? And how about the parents who lives and families are ripped apart by these tragedies -- what can we do to help them?
For nearly a decade, a group of people bonded by the devastating effects of sudden cardiac arrest in youth have been tackling these issues. Parent Heart Watch is a state-by-state network of parents, families and partners working to prevent others from feeling the same pain.
Martha Lopez-Anderson is one of the parents who has become a leader in this campaign. Here she is to explain how circumstances led her to the group, and how the organization is making a difference in the lives of children, parents and communities.
---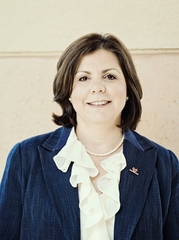 It was Feb. 15, 2004, a beautiful sunny and breezy Sunday afternoon, with neighbors working in their yards and children playing outside. This day also marked my oldest son, Alan's, 20th birthday.
My 10-year-old son, Sean asked if he could Rollerblade up the street to a friend's house. While Rollerblading, Sean collapsed, was unresponsive and appeared to be having a seizure. A neighbor who witnessed Sean's collapse shouted for someone to call 9-1-1. Another neighbor, a registered nurse, immediately initiated CPR. Sean was still unresponsive. Approximately 10 minutes later, paramedics arrived. They used an automated external defibrillator (AED) five times to shock Sean's heart back to a normal rhythm, but his heart just quivered. They inserted a breathing tube and administered medications before transporting him to the hospital.
At the hospital, doctors worked extensively on Sean for what seemed like forever. Sean's heart never regained a normal rhythm. He was pronounced dead at 6:15 p.m. He was the victim of sudden cardiac arrest, a term that, frankly, I was not familiar with but would soon became part of my daily vocabulary.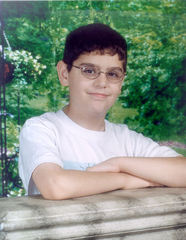 Until that day, Sean had been a healthy and active boy who excelled in school. He never missed a well-checkup and had no warning signs or symptoms of a heart condition. The Friday prior to Sean's death, he had been proudly participating in Jump Rope For Heart at school to support the American Heart Association.
The days that followed were consumed with deep sorrow, sleepless nights, dealing with the medical examiner's office, making funeral arrangements, visitations, but most all searching for answers. How could this have happened to my precious and healthy boy?
I had always considered myself an informed and resourceful parent, but didn't know that SCA is not just an adult thing. I prided myself with providing my children a nutritious balanced diet, a loving and stable home, and ensuring that they received annual checkups by their pediatrician.
Four and a half months after Sean's death, we learned that his cardiac arrest was caused by an undetected heart condition.
At first, my husband and I thought we were the only ones that had lost a child to SCA. That perception quickly changed when Laura Friend, one of the co-founders of Parent Heart Watch, reached out to me by phone and encouraged us to attend their annual conference. Parent Heart Watch is the national voice solely dedicated to preventing sudden cardiac arrest and preventable sudden cardiac death.
In 2006, we attended our first PHW Conference and have not since missed a conference. My husband and I didn't quite know what to expect, but we were embraced by an amazing group of parents that could relate to our loss.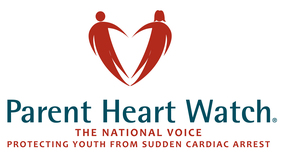 We learned about SCA in youth from medical professionals, that SCA in youth occurs most often on school property, the importance of having an emergency action plan that includes cardiac emergencies, knowing one's family history and the warning signs and symptoms of a heart condition. More importantly, we were empowered to take action in our own community to protect youth from SCA.
Once home from the conference, I came to the realization that Sean's death potentially could have been prevented through improved heart screening for early detection and the immediate availability of an AED. That was difficult for me to come to terms with.
I could cry every day, but it would not change what had happened to our beloved son.
My first action step was to find out if Sean's school and others in our area had a written and well-practiced emergency action plan that included cardiac emergencies, if they were equipped with an AED, and, if an AED was in place, was it publicly accessible, were administrators, teachers and staff trained in CPR and the use of an AED so that they could implement the cardiac chain of survival when SCA occurred?
As parents and community members, it is our responsibility to ensure the safety of our children. Please don't assume that "others" in your community are prepared in case of a cardiac emergency. Take the time to ask.
Visit www.ParentHeartWatch.org to learn more about sudden cardiac arrest in youth and ways that you can help make a difference.
Martha Lopez-Anderson is Chair of the Board of Directors for Parent Heart Watch