Dr. Sidney C. Smith Jr. didn't have just one a-ha moment that turned him into a crusader against heart disease. He had too many to count.
Frequently, they fit the same pattern: Someone is rushed to the hospital with a heart attack after a buildup of fatty deposits called plaque has blocked a coronary artery. Dr. Smith and his colleagues in the cardiac catheterization lab then do their best to open the artery. While often successful, Dr. Smith is always left with the knowledge that something could've been done in the months and years before to prevent that person from being on that table.
"If only they had not been smoking," he'd think. "If only their blood pressure had been controlled. If only they had chosen a lifestyle with a heart-healthy diet and daily physical activity."
So Dr. Smith began working to implement strategies to prevent heart disease and to ensure measures were being taken to prevent survivors from having more problems. He also became involved on a much larger scale.
In 1995, Dr. Smith became president of the American Heart Association. In 2011-12, he served as president of the World Health Federation.
Dr. Smith is only the third person to lead both organizations. This makes him the perfect person to take over this spot today -- Sept. 29, which is World Heart Day -- to discuss this day of awareness and the global efforts to combat cardiovascular diseases.
---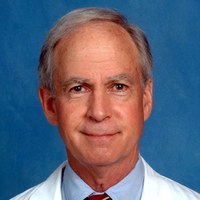 In the late 1990s, Dr. Christopher J.L. Murray and Dr. Alan D. Lopez published a paper about the Global Burden of Disease. This seminal text helped crystalize just how big of a crisis cardiovascular diseases posed everywhere.
We now know this grim fact: Heart disease and stroke are the leading causes of death in the world. Annually, these diseases claim 17.3 million lives. That's like wiping out the combined populations of New York, Los Angeles, Chicago and Houston, the four largest cities in the U.S., each and every year.
Among the many ways the world is coming together to fight this is by pausing every Sept. 29 to recognize what we're up against, and what we can do about it.
The primary purpose of World Heart Day is awareness. Hundreds of millions of people from more than 100 countries will be exposed to this subject on this day, and that's wonderful. The more people know, the more likely they are to spur change.

Since World Heart Day began in 2000, we've taken many strides. Perhaps the boldest leap was taken by the United Nations, which in 2012 held a special gathering to coordinate efforts to take on all non-communicable diseases (NCDs), especially the most prevalent one, cardiovascular disease. (Only once before the U.N. held such a gathering, and that was to fight HIV/AIDS.) The result of this assembly was a commitment to reduce premature deaths from NCDs by 25 percent by the year 2025. As someone who's been practicing cardiology for 40 years, I cannot overemphasize the importance and significance of this target.
In the United States, we have been battling cardiovascular diseases for about as long as anyone in the world. The work by organizations such as the American Heart Association is proving to be an invaluable tool to help jump start programs in other countries. I'm proud to note that many programs that started at AHA are now having an impact internationally.

For instance, Get With The Guidelines is the AHA's program that helps ensure patients get the care they need based on scientifically formulated guidelines. AHA leaders are working with local societies and ministries of health in foreign countries, blending our knowledge of the programs with their knowledge of what's best for their country and culture.
Let me give you an example.
In the United States, someone having a heart attack could be rushed by ambulance to a catheterization lab, where they would have a stent put in to open a blocked artery. In many developing countries, someone having a heart attack would not have access to such rapid emergency transport. They also would find themselves in a hospital that probably doesn't have a catheterization lab, so the best they could get is medication -- the so-called "clot buster" to help open the artery. How can we bridge this huge divide? In the short term, we need to make sure those facilities have a ready supply of the best medicines for early and ongoing treatment of patients with heart attacks that they can afford, and we need to make sure those healthcare providers know when and how to distribute the medicine. Then we need to see about upgrading their entire system. Could they work toward eventually having ambulances and a cath lab? If so, how? If not, what's the best option? An important focus here must be on primary prevention, which can keep many people from having their first heart attack.
Get With The Guidelines programs developed by AHA already are being discussed for China, Brazil and Japan. Further expansion in those countries, and to other nations, is expected in 2015. I've been fortunate to help with many of these new programs.
Just last week I was in China for the launch of a pilot program that will bring secondary prevention guidelines (essentially, using known medications for people who've had cardiovascular events) to 101 hospitals. Next year, we anticipate launching another guideline-based project in China involving atrial fibrillation; I'll be there in a few weeks to discuss atrial fibrillation and the increased risk it brings to those with heart failure. I also recently spoke in Brazil about providing guidelines-based care to all cardiovascular patients. And I was in Barcelona shortly before that talking about the cardiovascular risks of air pollution.
Wherever we go, cost is a consideration. Medicine and medical procedures are expensive. So are facilities and training. This is why it's so crucial to promote lifestyle changes. Imagine the transformational potential of awareness programs encouraging people to make healthier choices.
Advocating for governments to lead the way is another possible game-changer, and the AHA is sharing its advocacy expertise with other international organizations. Similarly, representatives of nations from all over the world regularly come to AHA seeking advice on how to start national foundations. Not implementing programs in prevention also has an associated cost, in the form of heart attacks and strokes.
Every World Heart Day has a theme, and this year's is creating heart-healthy environments. This means improving the places where we live, work and play.
How can you do it? Take some simple steps.
Emphasize not smoking. If you smoke, try quitting. If people you love smoke, encourage them to stop. And if you don't smoke, don't start.
Make better food choices. Stock refrigerators and pantries with more fruits and vegetables and less of the things you know are unhealthy.
Get moving. Find time for physical activity; if there aren't places to be active where you live, work or play, seek ways to change that.
I encourage you to spread the word about World Heart Day through your social networks. Visit the World Heart Day page on Facebook and follow along on Twitter. Hopefully you will tweet using #worldheartday and #heartchoices today, and perhaps also sign the online petition asking national and international leaders to create more heart-healthy environments wherever people live, work or play.
And, while you're at it, why not go ahead and mark the next World Heart Day on your calendar -- Sept. 29, 2015. By working together we can make a world of difference.