As a kid, Spirit Week at school was just another week. I rarely participated because I was simply just never interested... maybe I didn't have enough school spirit?!?
Does participation in school spirit week mean that you have more school spirit than those who chose to participate? Although I never participated, I was proudly active in my school, taking part in everything from band, marching band, color guard, track (until I tore my ACL), dance and everything else I could fit into my busy schedule. I loved all of the four schools I had the honor of being a part of between middle school and high school.
As a parent, I find that my lack of interest for Spirit Week has not changed. My daughter Faith is now in her first year in school. I have had the opportunity to experience many firsts, and they have been nerve-wrecking -- many times more so for me than for her -- exciting, and an incredible bonding opportunity for us.
Although most of this year's experiences have been incredible, the moment I saw the Spirit Week form this past Friday, I cringed, and got five new reasons to hate Spirit Week:
1. Hat Day I have a picky daughter, with a very laser-like focus when it comes to fashion. She is prissy about everything from her toes to her head, and is very particular about her hair. Do other moms have to deal with this from their 5-year-olds?
We had a 30-minute conversation about the hat and the way it would make her hair look, everything from the fact that it may break her recently-trimmed ends to the way it will press down on her ponytail a little too hard and flatten it too much, in case she wanted to take it off to run around during recess.
On most mornings, these conversations would be a welcome addition to my mornings -- what mother doesn't want to be taught about hat hair by her 5-year-old daughter? But on this particular morning, I have two projects due, and social media planning for the week, not only for myself, but for my clients, and two impatient little girls waiting for breakfast.
Saying I wanted to pull my hair out would be an understatement.
2. Crazy Hair Day If I could barely pull off Hat Day, I have no idea on earth how I would even approach freaking "Crazy Hair Day."
3. Mismatch Day This is the one day that I think I may actually have an easy go of. I have decided to add working with colors to our weekend routine, because my mini-fashionista has a hard go at it, although I do not think there is anyone in this world that could convince her of this.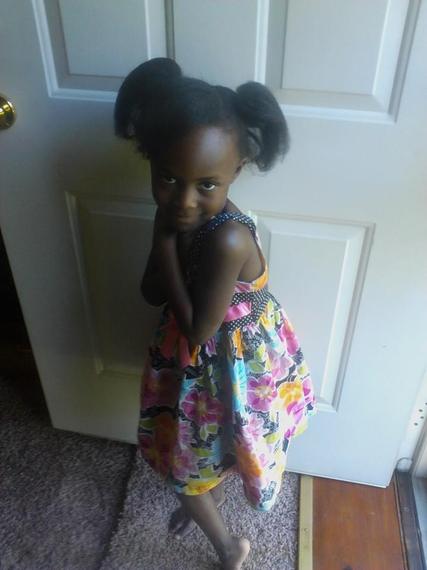 As far as she is concerned, Mommy doesn't have an understanding of what is and is not OK, and my fashion sense is just as dried up as my personality when she tries to have conversations with me during my workouts.
4. Luau Day There is no better way to trigger your anxiety and panic disorder than by subjecting yourself to a day of shopping with a fiercely passionate, headstrong, self-proclaimed fashionista! I try to stick to online shopping. Considering that she was a princess last Halloween, however, I may stick to exploring DIY for this one, allowing her to make her own luau skirt and saving myself the headache, panic attack and probable embarrassment.
5. School Color Day Let's hope that she has not and will not develop a sudden hate for blue or gold by the end of this week!
For More Adventures in Business and Parenting With Nancy Laws, Visit The Blog @Afro-Chic Mompreneur