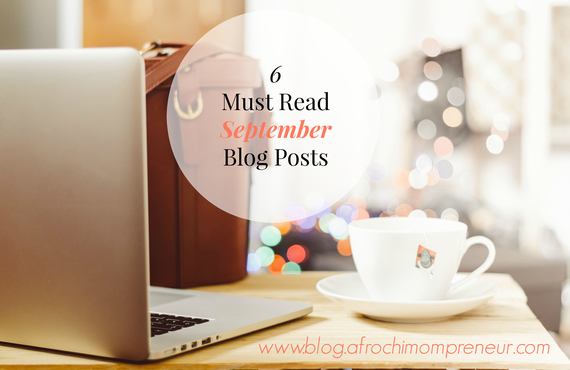 One thing that is amazing about being a blogger, is the opportunity to network with other bloggers and to discover amazing new blogs that help to simplify my life and motivate the fierce Fempreneur in me.  This month has gone by so fast, but it has also been full of amazing lifestyle tips from some of my favorite blogging gals.
Afro-Chic Mompreneur remains true to self by rounding up a list of our favorite blog posts for simplifying the lives of busy #bosschicks everywhere. Whether you are a Mompreneur, Fempreneur, or Career Gal, you will find that several, if not all of these pieces resonate with you.
Kim Speaks Up: The Disease to Please @KimBolden
Certainly an area that I have had to work in myself, being a people pleaser can be detrimental, and usually results in self neglect.  Kim shares with us her personal struggle with this contagious disease, and offers some tips that will give you the courage to say no more often.
We have had a lot of fun exploring this topic in our #MondayMorningMotivation series. Every fabulous Fempreneur can learn the power in saying the word NO every once in a while.
KokoaMag: Should You Invest in a Modern Homestead? @KoKoaMagazine
If you have never checked out this blog, you need to like yesterday! It is a beautiful blog, but this post really stuck with me because I was speaking to my sister about homesteads 3 days before...If you are not familiar with Homesteads, this is a great read, and for those who have considered it, you will receive some great tips and insight.
Homesteading, and the Fempreneur?
Although it takes a little time to get your homestead up and running, it can simplify a healthier lifestyle for the girl on the go!
Elana Lyn: 30 Day Challenge, Better Budgeting @ElanaLyn
Elana's blog is a favorite of mine, discovered through the Millennial Blogging Network.  In this Better Budgeting challenge post, she shares with her readers how she plans budgeting in offering great tips...I don't know about you, but I do not believe in having too many tips for spending smarter!
Alicia Tenise: 5 Apps to Boost Blogging Productivity @AliciaTenise
I was familiar with 1 of the 5 apps, which meant that I learned a lot in the few minutes that it took me to read this post.  This amazing fashion blogger offered some incredibly enlightening tips and allowed me to discover apps that will certainly make a difference in the way that I blog!
LivLovely: 3 Tips on How to Work Well in a Team @oliviamjohnson
Teamwork is essential, whether you are climbing the corporate ladder, or building an empire...Olivia offers 3 quick tips for working well in a team, and every #bosschick can benefit from her insight.  Not to mention that it is another quick read full of amazing gifts.
By far my favorite post for the month of September, this guest post by Liz Furl of Her Agenda was incredibly inspiring, and insightful. Explore how Jealousy, Self-Doubt, Mental Blocks, and Defeat, can cripple you, and the steps that you can take to become your best self!
Visit the Afro-Chic Mompreneur Blog for more Tips, and Support for Fempreneurs and Mompreneurs!