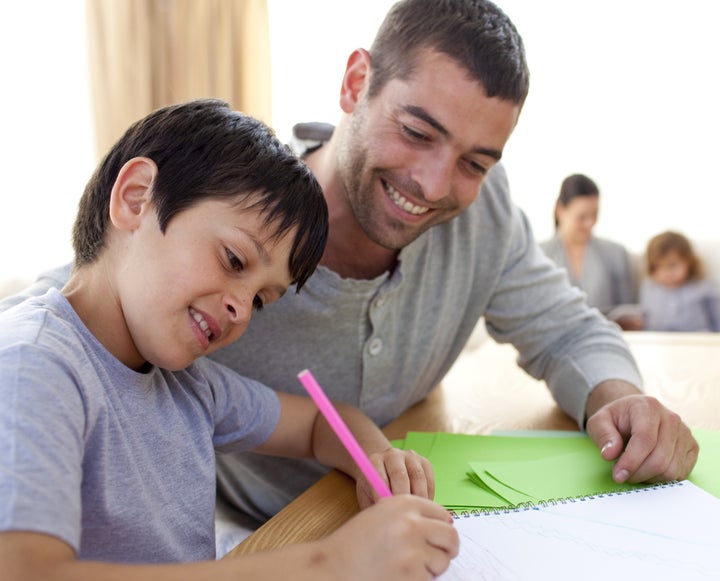 My friend newly divorced friend Jen called upset and frustrated when her six- and ten-year-old children were at their father's for the weekend. "Even though they're just around the corner, I feel so far away from them. I miss the day-to-day things going on in their lives, which makes it harder to connect with them when they are with me. When they were babies, it was so easy -- I knew just what to do with them to have a great time. It's so much harder now."
Jen has good reason to be concerned, and she is not alone. There are more than 20 million children living with one parent in the United States, representing 29.5% of all households with children, up from 19.5% in 1980. Children without meaningful contact with both parents experience greater challenges with social adjustment. Luckily, she also has reason for hope because the negative consequences of separation from a parent can be alleviated by increasing the frequency and quality of contact.
But the best intentions are often not sufficient. Experience and research tell us that it is harder for parents to connect with their children as they enter the elementary and middle school years. All parents grapple with why this is the case and struggle to overcome this challenging time. When divorce or separation is added to the equation, these common difficulties are often compounded. For divorced and separated parents, building and maintaining relationships with their children across distance and with limited time poses a unique opportunity in an age of unprecedented technology.
When our children were infants and toddlers, we were bombarded with emails, provided pamphlets by pediatricians and offered endless advice from fellow parents about how to bond with our young kids -- hold your child, read a favorite book, sing and dance together, play with blocks, do favorite activities over and over and over again. And decades of psychology research support the principles underlying these effective play techniques: provide physical contact, offer verbal and physical stimulation, follow your child's lead, build in repetition, and be consistent. Effective play boosts young children's social, emotional, cognitive, and physical development and it helps bring children and parents closer. Also, play is fun, and fun was something we all desperately needed amidst the crying, diaper changes and sleepless nights!
But what about as our kids get older and enter the elementary and middle school years? Fun and play are not any less important. The question is, how are we supposed to know how to do it effectively now that we're experienced parents of older children? We no longer receive parenting emails, pediatrician pamphlets and advice about how to have fun with our kids. We instead receive information about how to help our children excel in school, how to manage all of their activities and how to keep them safe. We receive information about how to limit screen time and pick good educational sites, but there is little or no information on how to use this technology to support our relationships with our children when we are apart.
Parents understand that it is important to help our growing children succeed outside the home, but it is still important to connect with our children and have fun together. Studies show that children with strong senses of familial connection tend to adjust better across social contexts, and they are more likely to succeed academically. For divorced and separated parents, maintaining these critical relationships with our children can be a difficult, yet essential, task.
As a researcher in child and adolescent psychology (and mother of five-year-old twins), I realized that I had never come across any scientific literature on parental play and positive time with school-aged children across distance. A subsequent literature search revealed only broad principles of effective adult-child interactions -- spend quality time together, provide undivided attention, engage in activities that provide cognitive stimulation and do activities together that your child enjoys. That's it. Nice, broad approaches, but nothing specific or particularly helpful for divorced or separated parents. Wouldn't it be helpful to have a list of activities that parents and children enjoy doing together and that help strengthen those bonds established during their early years?
For divorced parents, like Jen, who are separated from their children several days each week, understanding how to meet that uniquely 21st century phenomenon of technology and distance becomes imperative. If quality time and undivided attention are at the heart of effective adult-child interactions, we must identify ways to overcome the reduced and frequently interrupted time together. Technology beckons -- Skype, Facebook, email, the antiquated telephone. But can technology effectively bridge the time parents and children are apart? Until we know more, families like Jen's will continue to grapple with the challenge alone.
If you are the parent of a child age 3-16, we want to hear from you! Would you be willing to contribute to a scientific study by telling us the activities you enjoy doing with your child and the methods you use to communicate? If so, please click here to complete a brief, 10-minute survey.