For anyone living under a rock (or consciously unaware of celebrity gossip), power duo Gwyneth Paltrow and Chris Martin recently announced their separation in a post titled "Conscious Uncoupling" on Gywneth's wildly popular blog, Goop. While the slightly... odd phrase created a social media storm and spurred a number of articles from The New York Times, Wall Street Journal and TIME (to name just a few!), as a makeup artist, I began to think how this thought process could apply to other realms -- particularly the makeup bag. There comes a time where I think everyone (even the most famous) needs to reevaluate their regime, and reassess what is -- and isn't -- working for them... Like Gywneth and Chris, sometimes it's just time to move on!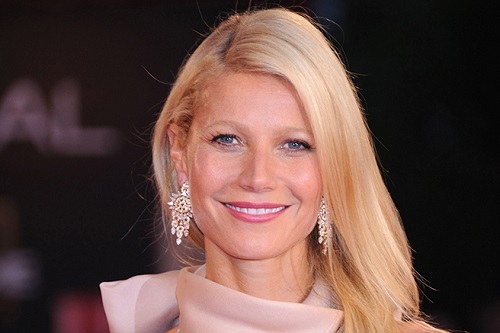 A glowing Gwyneth Paltrow-consciously uncoupled from bad beauty habits!
Too Much of a Good Thing
People are often surprised to hear me advise clients that less is more. I've adored the nude look for several seasons, but this guideline is more about evaluating what you really need vs. applying a full face of makeup because that's what you've worn for years (or even decades!). Women often cite mascara as their "desert island" beauty product, but apply it at the end of their makeup regime each day. Apply mascara first for immediate definition and you may find you don't need much else. Proper skincare and a top-notch primer can also work wonders toward perfecting skin so you can avoid heavy, mask-like foundation -- the ultimate offender in this department.
Getting Stuck in a Rut
Any happy relationship requires the acknowledgment that people grow and change over time, so why hold onto the same makeup long after the honeymoon is over? Nothing dates your overall look quite like a makeup statement that's been around since Miley Cyrus was Hannah Montana. Talk about a girl who's not afraid of change! Shocking transformations aside, the easiest way to keep your look fresh and age-appropriate is to visit a makeup counter each season for an update. If nothing else, your skincare and foundation absolutely need to adjust with the seasons and you just might find a new shade or formula to fall in love with. I've seen nude lip gloss devotees go mad for a bright lipstick when they give it a try. There's no cheating in makeup so you might as well experiment and have some fun!
Sticking with "What Works"
Just like with dating, sticking with techniques you swore by in your teens or twenties can backfire down the road. Concealing your under eye area seems simple enough, but as any woman over 30 knows this area can become a minefield of fine lines and caked concealer with the wrong product or technique. I developed my Hollywood V method to create the bright-eyed, well-rested look flaunted by starlets of all ages on the red carpet. Apply concealer in a V-shape from the inner and outer corners of the each eye, meeting at the top of the cheekbone. Apply only what's left on your brush directly under the eye. This concentrates coverage where most discoloration occurs and prevents a heavy layer of concealer caking in fine lines.
The brilliance of makeup is that it can inject your life with a bit of fun and variety but requires little to no commitment whatsoever... unlike most relationships. I will, however, ask you to give a bold lip 12 minutes before consciously uncoupling it from your look. What may not be love at first sight can blossom into a beautiful relationship, or a signature look!