 Last night, the Victoria's Secret Angels again ruled the catwalk and the airwaves in the hotly anticipated annual runway show. While the average woman won't be stripping down to her skivvies alongside Justin Bieber on national TV this December, the holiday party season calls for scene-stealing glamour and a hint, if not a generous helping, of sex appeal. Every woman can draw a bit of divine inspiration from these otherworldly beauties, and any makeup artist who's worked a runway show can tell you that even the most genetically blessed goddesses need some professional help in order to hit the catwalk with confidence. Read on for my backstage beauty secrets.
Flash Some Lash
I always say that fluttery will get you everywhere -- and the secret weapon behind every doe-eyed gaze you see on the runway or the red carpet is a carefully applied set of false lashes. To recreate the natural look seen on the Victoria's Secret runway, try individual lashes applied to the outer corners only, or a fairly natural set cut in half and applied to the outer lashes. Be sure to apply an extra coat of mascara after you've secured the lashes in order to fuse the natural with the faux to best effect.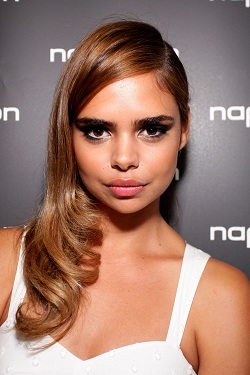 Banish Body Imperfections With a Subtle Faux Glow
Many women give up on "faking it" during the winter months, but NYE-worthy cocktail dresses often require a hint of glow to keep the look out of Twilight territory. A cream bronzer like my Whipped Dream Tan Enhancer can be applied alone or mixed with your favorite body lotion for a subtle sheen that flatters legs and shoulders. If you are showing a little skin on the body, make sure that your skin is consistent in tone and texture with your face. You don't want to be walking around with a matte, bronzed face and a luminous, shimmery body -- or vice versa.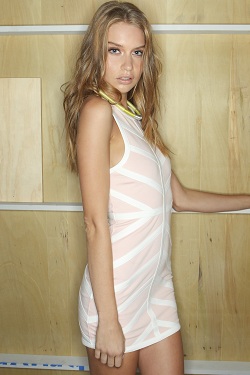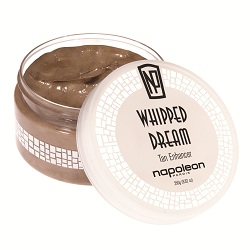 Spice Up Your Look With Body Embellishments
Some of the most eye-catching looks of the Victoria's Secret event featured faux tattoos applied with an airbrush for the "Circus" chapter of the show. The holiday season may not be the ideal time to reveal full body tattoos, but a small-scale embellishment can add a playful touch to any festive look. My new Beauty Stamps deliver a hint of rebel glam sans commitment. Apply alone for a more authentic inked look, or add a small crystal on top for sexy sparkle. We did this for a recent runway show and the effect added instant star power.