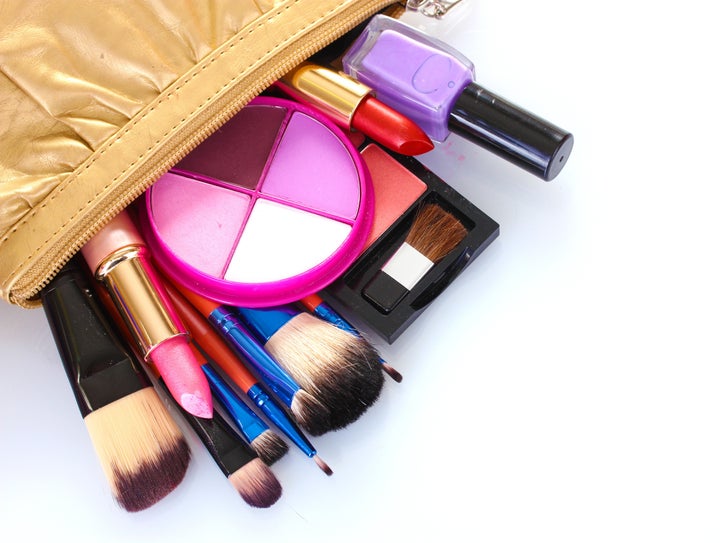 With 2013 underway, it's hard to believe how many disparate beauty trends converged in the past year. On the runway and the red carpet minimalist makeup continued to reign supreme, but in those avenues and on the street we saw the return of neon, the emergence of oxblood as the must-have shade for fall and, overall, an "anything goes" approach to beauty that embraced makeup as I know and love it -- as a form of self-expression. Looking forward to 2013, several trends have caught my eye as looks that are destined to be major in the new year. Cheers to a glamour-filled 2013!

EMERALD CITY
The color gods of Pantone have spoken and Emerald is the color said to dominate fashion, home dᅢᄅcor, art and beauty for the next 12 months. This cool bold hue can flatter any skin tone, but if you're color shy I have two surefire tricks for testing emerald and any bright hue. First off, try experimenting with emerald eyeliner. You'll get a shot of color without making that commitment to full-on shadow. Apply it along the upper lashes, and make the liner thicker toward the outer corner for a party-perfect look, or try it on the lower lash line for a subtle but striking approach. Another really modern way to wear color is to apply a shot of emerald in the center of the mobile lid. Use this trick the next time you're sporting a standard smoky eye for a look that's modern and fresh. My China Doll Gel Eyeliner in Teal is outstanding for experimenting because it can be used as a smudge-proof liner or applied as a cream shadow for a pop of color that can be blended out for a more subtle effect.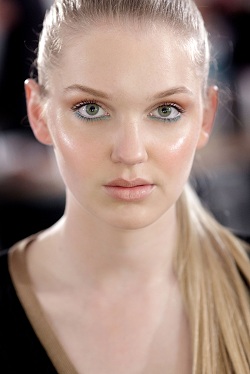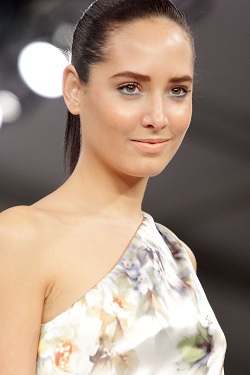 EFFORTLESS PREPSTER BEAUTY
While color is making a major comeback, minimal makeup has continued to hold court on the runway and the red carpet for the past few seasons, and this will continue into spring 2013. A fresh take on the look incorporates an ultra subtle, rosy glow. Think Katie Holmes on a good day or the fresh-faced, all American models that grace Tommy Hilfiger ad campaigns. A hydrating tinted moisturizer (my Off Duty Tinted Moisturizer works wonders for faking complexion perfection) just a hint of liquid liner, a soft pink lip and a rosy flush on the cheeks are the key elements needed to recreate this pretty, easy-to-wear look. To pump it up for evening, add a bold red lip but be sure to keep the rest of the makeup low-key to maintain the easygoing feel of the look.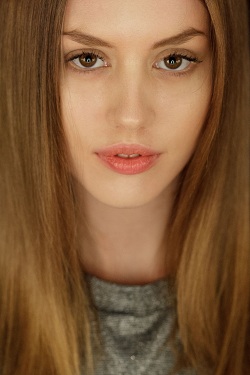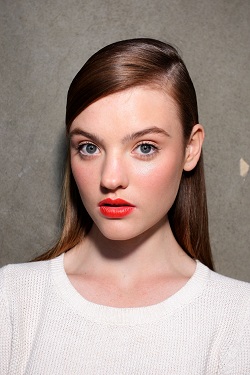 BROOKE SHIELDS-WORTHY BROWS
Another 2013 trend that reflects a more laid back, natural approach to beauty is a full, healthy brow. I've been begging women to stop over-plucking their brows for years, but this year I really mean it! While the over the top styles seen on the runway at Marc Jacobs and Chanel might send you running for your tweezers, stars like Lily Collins and Camilla Belle are fab examples of how a full brow can frame the face beautifully. If you weren't blessed with lush brows, don't schedule your brow transplant yet (yes, they do exist!) -- just fake it with a brow pencil, gel or matte powder. If you're fair haired, be wary of brow products that are too dark or too red. I created my Pale Rider Eyebrow Pencil to create a lush, natural look on lighter brows. I recommend brushing your natural brows downwards, filling them in with your product of choice and then brushing them back into place for the most natural finish.