With a bright and shiny new year a matter of days away, I'm taking a glance back at 2013 to mark the moment. And what a year in beauty inspiration it was! While nude makeup -- which I adore -- enjoyed a major moment with countless designers, starlets and models, other style setters chose to mix it up and embrace vibrant color and envelope-pushing looks that had us voyeurs captivated. I'm all for experimentation and some of the ladies below are proof positive that taking the occasional gamble with your makeup statement can pay off beautifully. New year, new you?
Best Use of Blue Eye Shadow in a Supporting Role: Nicole Richie at the Golden Globes
Few shades are as misunderstood -- and scariest in the wrong hands! -- as blue eye shadow. But style maven Nicole Richie pulled it off and then some at the Golden Globes, sporting not only blue shadow but an icy shade precisely matched to her dress. Flawless. By keeping the rest of her makeup on the simple side, Richie made the monotone look modern and sophisticated.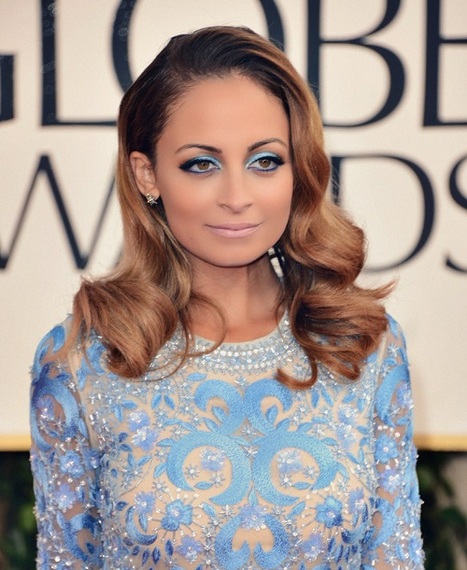 Best Use of Graphic Liner to Create a Trademark Look: IGGY AZALEA
Graphic liner was one of the strongest makeup trends to hit the runway in 2014. Rising star and Australian native Iggy Azalea has embraced the razor-sharp statement eye and made it her trademark. Often paired with a bold lip, and Madonna-esque ponytail, her beauty style is as cool as her music. A tip to up-and-comers: Want to make a splash? Get pally with a great makeup artist! OR invest in an expert lesson and perfect your technique.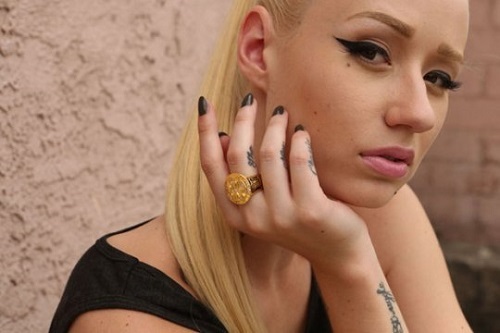 Best Makeup Smokescreen to Distract from Personal Drama: Kristen Stewart at the Met Gala
While the seemingly endless drama of K-Stew's on-again, off-again relationship with Robert Pattinson spilled over well into 2013, all eyes were on Stewart's darkly sexy makeup statement on the red carpet at the Met Ball. Following in Nicole Richie's footsteps, Stewart also pulled off a high-risk shadow that matched her gown. The gamble paid off, creating one of the most memorable looks of 2013 that was far more interesting than Stewart's standard black/bronze smoky eye and brought out her intense green eyes like never before. Robert who...?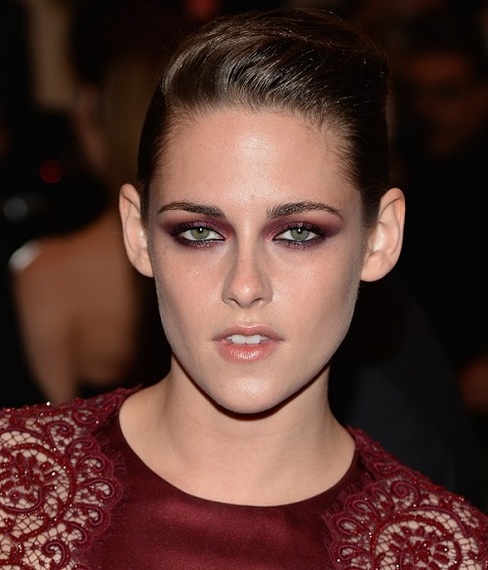 Best Use of Brows as a Statement Accessory: Cara Delevigne
Few faces were as ubiquitous in 2013 as model of the moment Cara Delevigne. Part of Delevigne's allure is that her face can transform from sexy to sinister to silly in a matter of seconds. Yet from the Victoria's Secret catwalk to avant-garde photo shoots to her beloved Instagram videos, one feature is almost omnipresent: her enviable set of bold brows. Delevigne has made them a true statement accessory to accent every look. Apparently, sales of tweezers have dropped dramatically in the past year. Coincidence? I don't think so.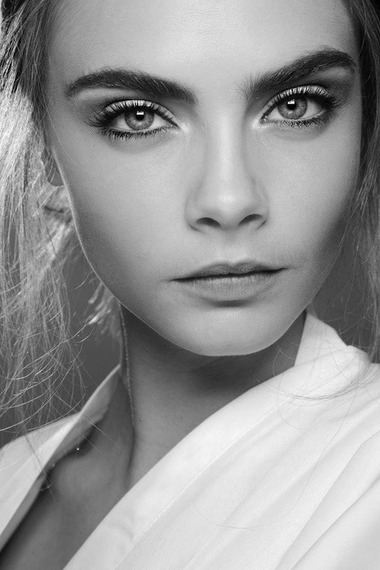 Face of the Future: Joan Smalls
A runway force to be reckoned with, supermodel Joan Smalls has quietly risen to the top of the fashion hierarchy. As she kicks off the New Year on the cover of ELLE, Smalls may be the woman to lead the fashion industry into a new era of diversity in 2014. Signaling not only the return of the supermodel but also wielding a powerful voice in the movement to embrace a new standard of beauty, Smalls is poised to be a game changer in more ways than one.